Digitalization has changed B2B buying and selling behavior. Today, vendors have more information at their disposal about their customers and prospects than ever before.
Vainu.io is a SaaS-based Big Data software, that enriches company data to bring sales teams prospects that are most likely to convert. We are one of the fastest growing startups from the Nordics, founded a little less than two years ago.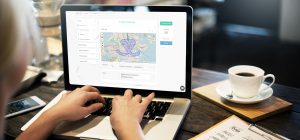 Our team has grown from 3 people to over 70 employees, we have sold to over 830 clients, including Fortune 100 companies, and expanded into new markets with offices in Helsinki, Stockholm, Amsterdam and soon in Oslo and New York. All this has been done bootstrapped, without external funding.
We use our own tool to find the best prospects, helping us quickly focus on the industries and organizations that are most likely to become our customers.
Vainu's sales and marketing strategies are extremely scalable, and we use the most modern tools to guarantee success in sales and account management.
Finally – the Vainu App for iOS is live!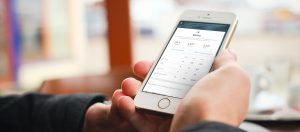 We have been waiting eagerly to release the app to all Vainu users and hope that our users have been waiting as eagerly to be able to swipe through the best prospects at all times.
Download the app here, login with your existing username and password and get started immediately. With the Vainu App you will never miss a lead again!
Where are your offices located?
Amsterdam, Stockholm, Helsinki, Oslo, New York
What makes your startup such a great place to work?
Vainu's team is a great mix of passionate and ambitious people with various backgrounds and we are building a product that our users love.
Our 15% MoM growth rate means that we constantly have new positions opening up, and can offer interesting opportunities to the best people – we have been able to promote employees after their first two months in the company.
You will experience how new technologies affect modern sales organizations and get to a part of all aspects of a fast-growing company.
Besides technical skills what other attributes will make a candidate a good fit for joining your team?
We are looking for motivated self-starters that are ready to challenge themselves and put in 100% to ensure that Vainu will become a global success story. We love people who are used to setting the bar high and put focus in achieving their goals.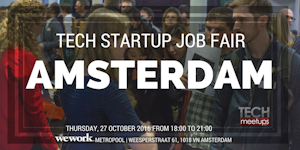 We have job openings in both sales and tech so come and visit us at the Tech Startup Job Fair Amsterdam 2016 on Thursday, 27 October 2016 from 18:00 to 21:00 at WEWORK METROPOOL
from Weesperstraat 61-105 , 1018VN Amsterdam.
Don't forget to get your: Free tickets