Welcome Employers and Job Seekers!
Whether you are looking for a job or recruiting, Tech Job Fair is the place to be! This event will target local students and job seekers from tech and business filed: developers, designers, marketers, sellers, financiers, managers, BI, analysts, product managers, data scientists.
Zurich Tech Job Fair 2019 is a chance for job seekers to talk to companies that are hiring in person. If you've had enough of submitting your CV online without the opportunity to make a lasting first impression, here's your chance to change your strategy and do a bit of networking.
Job postings for the event here: www.techstartupjobs.com
If you have any questions and suggestions, please contact marketing@techmeetups.com
 Book your place NOW 
TechMeetups is now on Patreon! Check it out: https://www.patreon.com/techmeetups
Companies exhibiting:
At ELCA we deliver a sustainable positive impact on all our client projects. Our experts create, design, develop and operate software-centric solutions.
Auterion – we are the largest contributor to PX4 and the software platform powers consumer, commercial, and industrial drones of every type, from multicopters to VTOLs.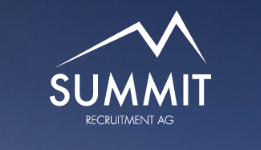 Summit Recruitment AG is specialised in delivering the best technology and change management talent to our clients in the Swiss market.

TieTalent is a Swiss Tech Jobs Marketplace dedicated to positions in IT & digital marketing. Simply, create your account on TieTalent.com and let the companies apply to you; once you get matched, decide the ones you want to meet.