Welcome Employers and Job Seekers!
Whether you are looking for a job or recruiting, Tech Job Fair is the place to be! This event will target local students and job seekers from tech and business filed: developers, designers, marketers, sellers, financiers, managers, BI, analysts, product managers, data scientists.
Zurich Tech Job Fair Spring 2019 is a chance for job seekers to talk to companies that are hiring in person. If you've had enough of submitting your CV online without the opportunity to make a lasting first impression, here's your chance to change your strategy and do a bit of networking.
Job postings for the event here: www.techstartupjobs.com
If you have any questions and suggestions, please contact marketing@techmeetups.com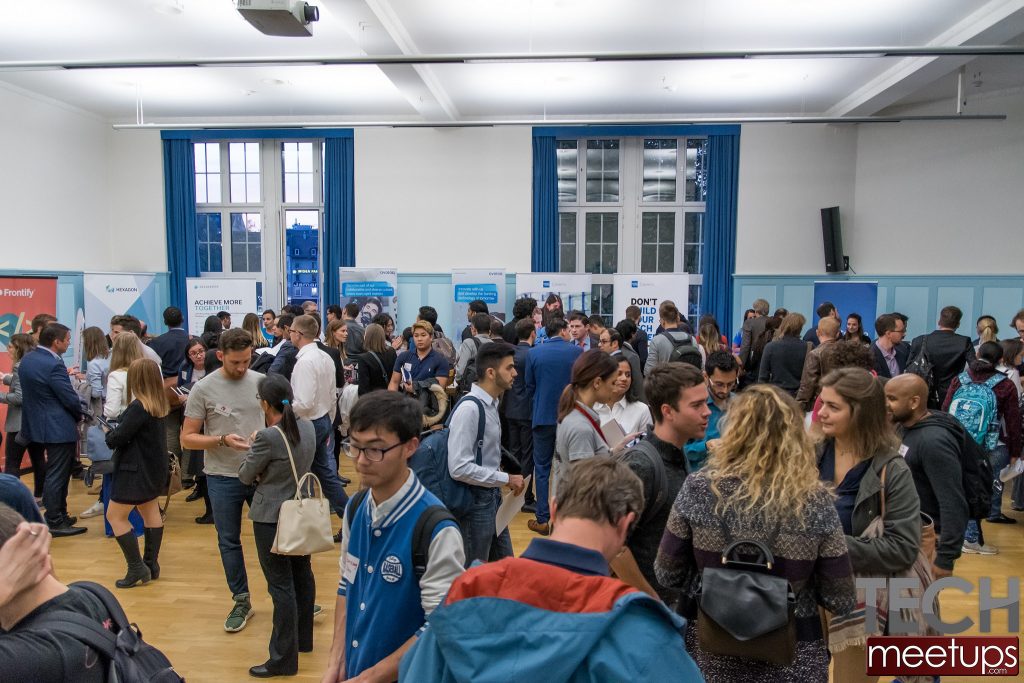 Become an exhibitor
Enjoy networking opportunities, launch a new product, collect feedback, source, hire and generate new leads.
Pictures from previous events
https://www.flickr.com/photos/techmeetups/albums
Testimonials https://techmeetups.com/testimonials
Book your spot NOW
Companies exhibiting
Nanos platform is an online platform that makes placing paid advertisements a straightforward process accessible to any small & medium sized business around the world.
At ELCA we deliver sustainable positive impact to all our client projects. Our experts create, design, develop and operate software-centric solutions.
Leica Geosystems develops complete solutions for professionals all over the world.
Auterion – we are the largest contributor to PX4 and the software platform powers consumer, commercial, and industrial drones of every type, from multicopters to VTOLs.
Avaloq is driving the digital transformation and automation of the financial services industry.

Wingtra is the world's leading VTOL drone producer, headquartered in Switzerland.
TieTalent – Cut down your hiring time and get linked to top professionals recommended by our independent field experts.
Frontify provides a convenient cloud-software to create professional Style Guides, collaborate visually, and improve the web design-to-development workflow.