Update your resume and get ready for interviews at companies hiring now in technology, marketing, or sales in Berlin.
Welcome Employers and Job Seekers!
TechMeetups is a Global cluster of 25 interconnected communities with 70,000+ startups, students and graduates, professionals, coders, salespeople, financiers, marketers & developers across the world. We have communities all over the world: London, Berlin, Amsterdam, Barcelona, Paris, Lisbon, Stockholm, Madrid, Copenhagen, Hamburg, Munich, Dublin, Bern, Zurich, Stuttgart, Frankfurt, and New York http://techmeetups.com/events
Audience: IT, Sales & Marketing professionals
Agenda: 18:00 – 22:00 Exhibition & Networking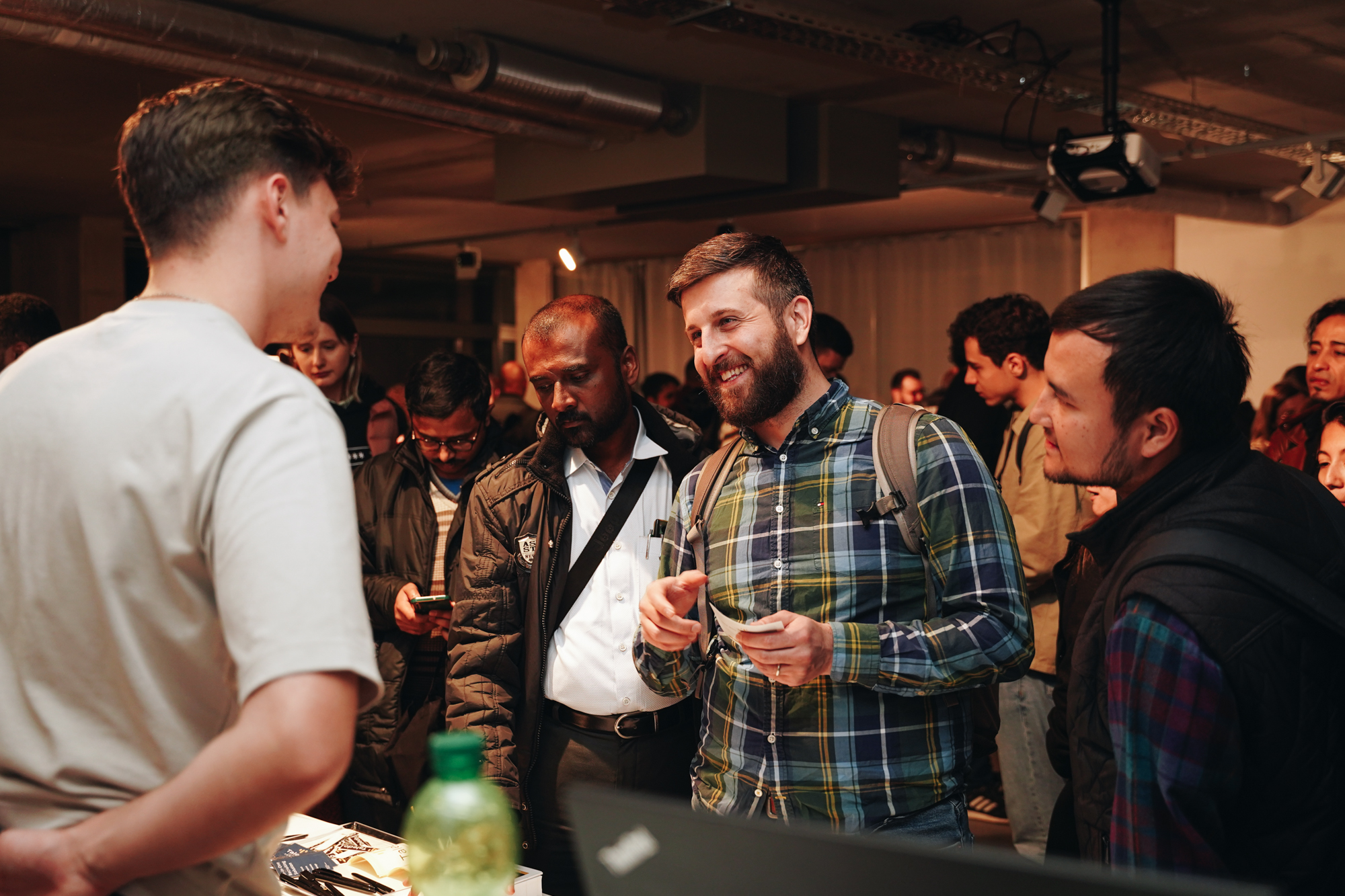 When exceptional individuals and organizations come together, incredible possibilities can be achieved. Whether you are in retail, software, pharmaceuticals, finance, media, healthcare, automotive, engineering or fashion, startups, recruiting firms, or high-growth companies, you are all warmly invited to join us at our Tech Job Fair.
Come to meet employers, ask questions, and make connections in Berlin!
Attention all job seekers looking for a career in the tech industry! Join us for our upcoming tech job fair for a chance to meet with potential employers, learn about the latest trends in the tech industry, and gain valuable job search skills and strategies.
We're welcoming attendees looking for new opportunities in the Technology, Sales & Marketing fields: including software engineers, programmers, web & mobile app developers, data analysts, network engineers, systems & database administrators, data scientists, cyber security professionals, UX/UI Designers, QA/QC Engineers, cloud architects, DevOps Engineers, technical support specialists, hardware specialists, business analysts, IT project managers, sellers, marketers, and media people.
Don't miss out on this great opportunity to kick-start your tech career!
Job seekers will have the opportunity to meet top employers and speed interviews for several positions during the event, meeting the people who actually make the hiring decisions.
Become an exhibitor
By exhibiting, you can take advantage of numerous networking opportunities, introduce a new product or service to the market, collect valuable feedback from customers and prospects, source new products and services, hire new employees, and generate new leads.
Take the initiative and become an exhibitor today! If you have any questions or suggestions, please contact marketing@techmeetups.com
Exhibitor packages https://techmeetups.com/product-category/tech-job-fair/berlin
Album Photos https://www.flickr.com/photos/techmeetups/albums
OUR CLIENTS https://www.slideshare.net/techmeetups/presentations
PARTNERS
GermanTechJobs is the first German IT job board built with Software Engineers in mind.
The main goal of the company is to bring more transparency, openness, and diversity to the German IT market. GermanTechJobs is not only for Developers but for everyone working in the IT industry: Engineers, SAP and System Admins, Product Managers, QAs, and UX/UI Designers!

Workindenmark is the national public employment service for qualified international candidates looking for a job in Denmark, and Danish companies searching for foreign candidates. Workindenmark is part of the Danish Ministry of Employment and a member of the European Employment Service (EURES). At workindenmark.dk we provide information, guidance, and access to digital self-service tools to bring together Danish employers and foreign candidates. We also offer online information and guidance to international job seekers and a series of recruitment services to employers.