Welcome Employers and Job Seekers!
Whether you are looking for a job or recruiting, Tech Job Fair is the place to be!
This event will target local students and job seekers from tech and business filed: developers, designers, marketers, sellers, financiers, managers, BI, analysts, product managers, data scientists.
Barcelona Tech Job Fair 2019 is a chance for job seekers to talk to companies that are hiring in person. If you've had enough of submitting your CV online without the opportunity to make a lasting first impression, here's your chance to change your strategy and do a bit of networking.
Job postings for the event here: www.techstartupjobs.com
If you have any questions and suggestions, please contact marketing@techmeetups.com
 Book your place NOW 
TechMeetups is now on Patreon! Check it out: https://www.patreon.com/techmeetups
COMPANIES EXHIBITING: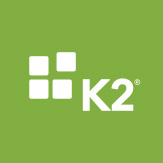 K2 – We liberate people from slow, broken processes, integrate seamlessly in existing legacy systems, transforming the old into more productive and agile solutions. K2Europe.net

BETWEEN Technology is a multinational consultancy with more than 20 years of experience in offering comprehensive services and technological solutions.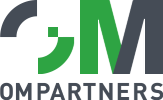 OM Partners is a software and consulting company that delivers Supply Chain Planning Solutions. We always strive for creating innovative, performant and scalable software solutions to achieve our common mission: to smarten and optimize our customer's supply chain.