Welcome Employers and Job Seekers!
Whether you are looking for a job or recruiting, Tech Job Fair is the place to be! This event will target local students and job seekers from tech and business filed: developers, designers, marketers, sellers, financiers, managers, BI, analysts, product managers, data scientists.
Stuttgart Tech Job Fair Spring 2019 is a chance for job seekers to talk to companies that are hiring in person. If you've had enough of submitting your CV online without the opportunity to make a lasting first impression, here's your chance to change your strategy and do a bit of networking.
Job postings for the event here: www.techstartupjobs.com
If you have any questions and suggestions, please contact marketing@techmeetups.com
Become an exhibitor
Enjoy networking opportunities, launch a new product, collect feedback, source, hire and generate new leads.
Pictures from previous events
https://www.flickr.com/photos/techmeetups/albums
Testimonials https://techmeetups.com/testimonials
Book your place NOW
COMPANIES PARTICIPATING: 
Smart Digital is a leading digital intelligence solutions provider, operating in more than 30 countries worldwide. Our technology stack enables hyper-personalized and state-of-the-art user experiences across all touchpoints, based on artificial intelligence solutions and real-time data streaming.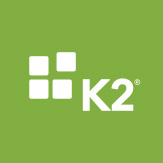 K2 – We liberate people from slow, broken processes, integrate seamlessly in existing legacy systems, transforming the old into more productive and agile solutions. K2Europe.net

Workindenmark provides international job seekers and Danish employers with information, guidance, and tools to find each other.
hatchery.io is a task force of experts in Marketing, Design and Product Development. They help startups and companies to explore innovation and transform ideas

MPDV has been successful worldwide for more than 40 years. The MES experts offer products, services and solutions in the field of production IT.