This week marked the end of our very first Guru Program sponsored by Pearson. Over the last 3 months people from all walks of life have joined together in a journey of education in the wonderful world of tech startups. Some came with an idea, some with a product and some simply had a desire to learn and find out about how to run a startup, but all left with new friends, contacts and business ambitions.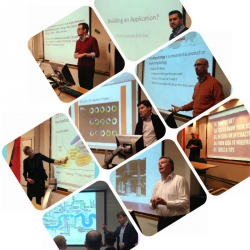 Each week we invited different Guru's along to present to our students about a specific subject area covering everything from business models to company structures, UX design and funding opportunities, and each week, I think I speak for everyone when I say, we left having learnt something new.
Here is the list of topics covered over the 12 weeks:
1.   Business Models, Real World Problems & Solutions
2.   Company Structure, Legal, Business & Finance Planning
3.   Co-founding, hiring, firing, outsourcing & freelancing
4.   Low Risk, High Reward Marketing & PR for Startups
5.   Sales, Partnerships, Alliances & Affiliates
6.   Starting Lean, Scaling Fast and Thinking Big
8.   Development Platforms & Technologies
9.   100 minds are better than 1
10. Show me the money – Startup Finance
11. Big Business meets Startup
12. Investor Day
Week 9 was a session unlike any other, as we turned the tables on our event attendees giving them the chance to pitch their startup idea to their fellow students, our panel of experts and our wider community. With such a variety of brilliant ideas it was a pleasure to be in the presence of the entrepreneurs of the future, many of whom are destined to have great success and who knows, maybe one day soon I'll be downloading one of their apps to my phone!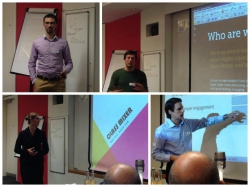 Christmas had come to Cass Business School, our venue for the 12 week program, just in time for the last Guru session of the year. Our Autumn Investor Day again invited our students to pitch, along with some other London Startups, this time to a room full of their peers and investors, with the real chance of an offer of funding. Three exciting pitches later and that was it for the Guru program 2013.
I thoroughly enjoyed my time hosting the Guru program and have a few final words for you all…
To the students – I hope you enjoyed the ride and wish you all the best of luck in your startup ventures. Think of me when you make your first million!
To the mentors – Thank you for giving up your time to help out our students and we hope you will join us again next year.
To all the budding tech startup entrepreneurs out there, keep an eye out for the Guru program which will return in spring 2014.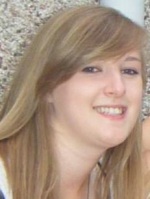 By Victoria Ryder
Events Organiser
TechMeetups
@vryder92