Learn. Discover. Achieve
Springer Nature is a leading global research, educational and professional publisher, home to an array of respected and trusted brands providing quality content through a range of innovative products and services.

Springer Nature is the world's largest academic book publisher, publisher of the world's most influential journals and a pioneer in the field of open research. The company numbers almost 13,000 staff in over 50 countries.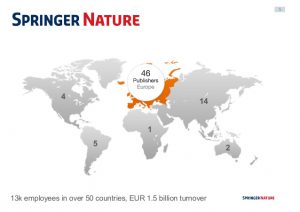 Springer Nature was formed in 2015 through the merger of Nature Publishing Group, Palgrave Macmillan, Macmillan Education and Springer Science+Business Media.
Springer Nature is committed to providing the best quality content through a range of innovative product and services for the research, education and professional communities.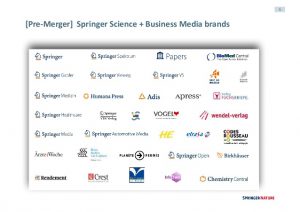 Every day, around the globe, our brands and imprints support the important work of millions of people – helping students to learn, researchers and scientists to discover and professionals to achieve their goals and ambitions.
Springer Nature congratulates Nobel Prize winning authors
Eight out of the 11 Nobel Prize Laureates for 2016 are authors of research or books published by Springer Nature.
The Nobel Prize is awarded to exceptional people demonstrating high achievement in their field of work. Winners of this year's Nobel Prize were announced over the last week and will be presented at the formal ceremony in Stockholm on the 10th of December 2016.
We aim to have a positive impact in every area of our work. We know that we can only be a truly sustainable business by ensuring we are responsible in our use of resources and by creating a culture based on trust and respect.
We understand that we are in a unique position to think differently about what publishing should mean today.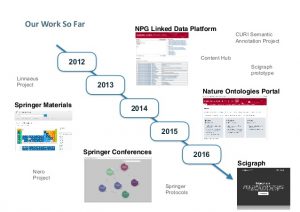 By using our combined expertise, scale and the reach of our brands, we aim to grow and innovate in order to better serve academic researchers, institutions and the wider public by helping them to access, share, use and apply the very best research and information available.
Our commitment to education is second to none, which is why we remain the most trusted partner to deliver innovative solutions that drive student performance and help educators to deliver excellent results. We operate in five key areas: language learning; schools' curriculum and Spanish curriculum; higher education and training and support.
Our Professional business is one of the leading professional information providers in Europe. The main business areas are Springer Healthcare, a leading medical communications and education provider and our professional publishing businesses and brands in the areas of medicine, transport, business and engineering.
Together they provide high-quality professional information and services for a broad range of target groups and are market leaders in their specific fields in Austria, Switzerland, Germany, France and Spain.
We offer opportunities for people who are prepared to make a commitment to delivering excellence. We seek individuals who are dedicated to developing and providing the best products and services regardless of whether they are publishers, journalists, sales, marketing, technology or corporate services professionals.
Whether you are at the beginning of your career or are an experienced professional, we invite you to explore our current vacancies.
Whether you are at the beginning of your career or are an experienced professional, we invite you to find out more about the roles we offer and explore our current vacancies HERE 
Our locations worldwide
Find out about Springer's worldwide publishing houses and imprints.