Bynder is an innovative digital asset management solution that allows brand owners and marketers to create, find and use content with ease. The globally successful startup was founded in 2013 by CEO Chris Hall.
Determined to create the solution their clients needed to effectively organise their marketing materials, Chris, Roland and Stefan – the three entrepreneurs behind Saas development agency, Label A – came up with their big idea sat around a kitchen table.
And as they swapped ideas and shared Dutch cuisine, Bynder was born.
In 2016, Bynder has more than 150,000 users worldwide. We get together with them to learn more about the secrets of their success…
Can you introduce yourselves, please?
Bynder is our award-winning marketing software. In short, we allows brands to easily create, find and use content such as documents, graphics and videos, allowing simpler collaboration.
Tell us a bit more about your Startup and its achievements so far?
As you know, we came up with the idea sat around the dinner table. But it took a lot of hard work and dedication to make it into a reality.
Currently, more than 150,000 brand managers, marketers and creatives use Bynder's brand portals every day to circulate company content at the click of a button. Our solution means they can collaborate globally, produce, review and approve new marketing collateral easily.
Brands using Bynder now go to market faster and achieve end-to-end brand consistency across all channels and regions. Bynder delivers the most advanced branding automation solution, empowering over 350 companies globally, including KLM Royal Dutch Airlines, Logitech and AkzoNobel.
We're now established globally with headquarters in Amsterdam and offices across the Netherlands, UK, US, Spain and UAE. We are are proud to have received Deloitte Technology Fast50 Rising Star Award, and to be ranked as one the #3 Top Dutch tech companies.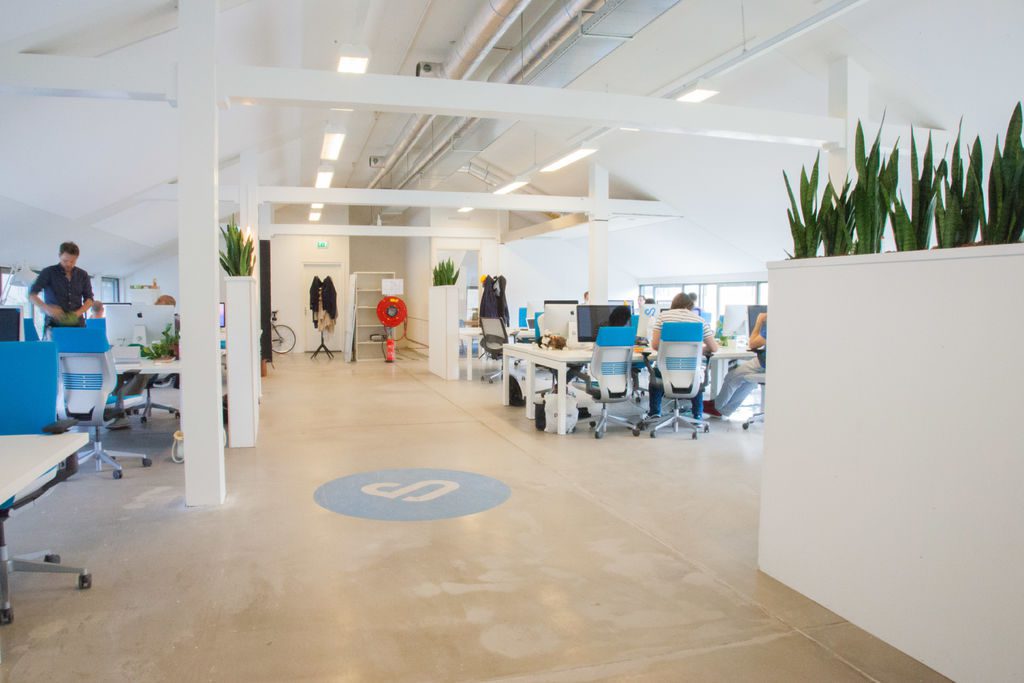 Where are your offices located?
We now have offices in Amsterdam, Rotterdam, Barcelona, London, Boston and Dubai… and we won't be stopping anytime soon!
What makes Bynder such a great place to work?
All of our offices are located in the heart of great, vibrant cities. We use top-notch technology and offer free lunch! There's a great vibe in our offices; it's definitely a fast paced environment, but we make it truly possible for everybody to implement their own ideas into the company.
Our colleagues (or Byndies) are always smiling, which makes a big difference to the atmosphere of a work place. We like to think it might be a result of the many perks of working for Bynder – free lunches, Friday beers, regular massage and unlimited vacation policies. When you look after your staff, they look after your business, it's simple.
Besides technical skill, what other attributes do you look for in a team member?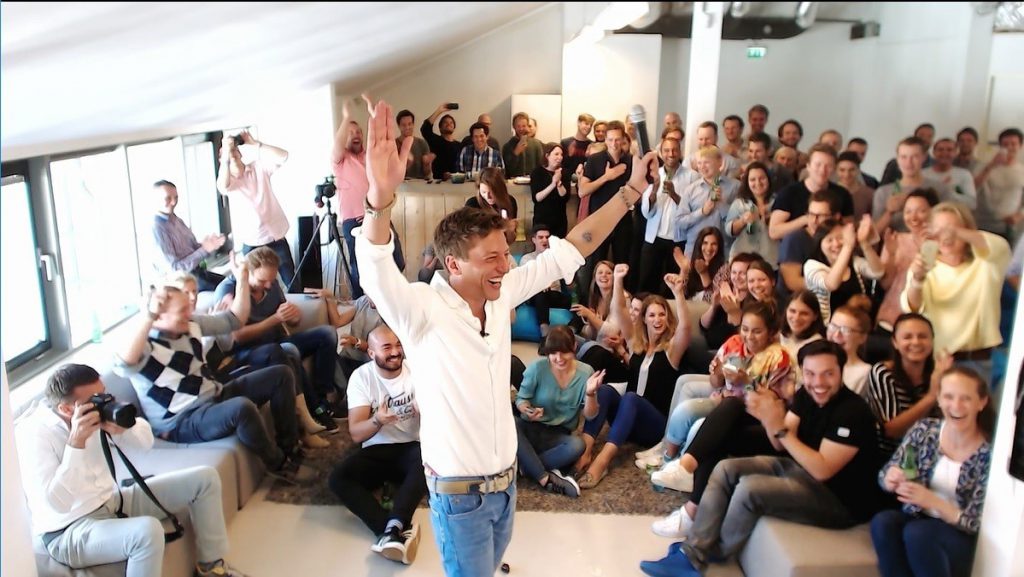 Creativity is a must. And the ability to think outside the box. We also really admire a determined attitude, so someone who never gives up easily is a great fit.
When it comes to innovative creation, we really do believe the sky's the limit. So someone who is positive,an  independent thinker, and ready to get on board with our ethos would make a great Byndie!
If you want to meet Bynder, and ask them any questions you might have about building a successful startup, they will be at our Autumn Startups Fair in Amsterdam. For more information about the event, please click here.
We hope to see you there!