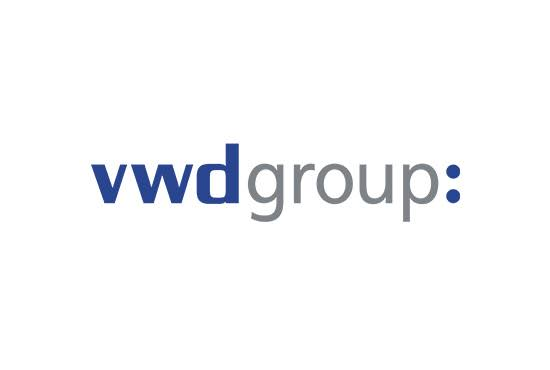 Offering a wide range of products and services – solutions for private investors, investment professionals, professional financial service providers, media clients and companies, for a wide variety of markets. Everything from a single source; vwd covers the full range of value creation in the investment industry. Highly specialized in the products and solutions they offer and combine them efficiently through decades of experience. With 5000 financial advisors accessing their solutions, 500 banks and asset managers, 2400 business customers, 130 transaction interfaces with custodian banks, VWD is a financial solutions powerhouse. We are glad to announce that the team will be joining us for the  Amsterdam Tech Job Fair .  Help yourself to a ticket here !
Partner of the investment industry
vwd specifically optimizes customer processes with professional FinTech and RegTech solutions and thus enables the exploitation of business potentials.
With 14 locations in 6 countries, vwd is an internationally active group of companies with strong links to the local financial markets.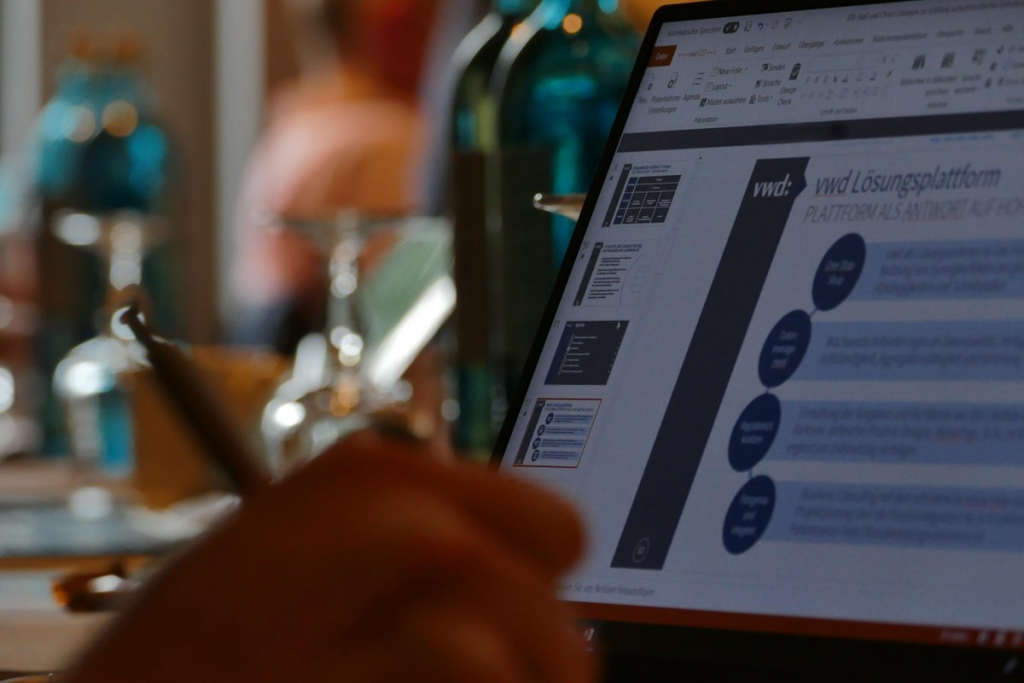 vwd portfolio manager
Flexible portfolio management for private banking and wealth management.
Business Process Outsourcing
BPO solutions for all aspects of professional portfolio management.
vwd advisory solution
Well-conceived solutions for all stages of the securities advisory process.
vwd data analytics XL
Real-time provision of price data in Microsoft Excel.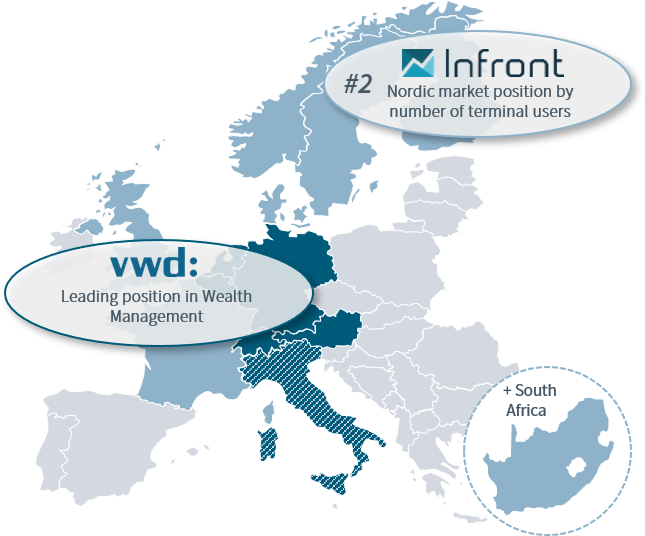 vwd data manager
Flexible data feeds for your individual applications.
vwd market manager
Your market data system for real-time financial information.
vwd investment manager
Extensive market data on our cloud based platform.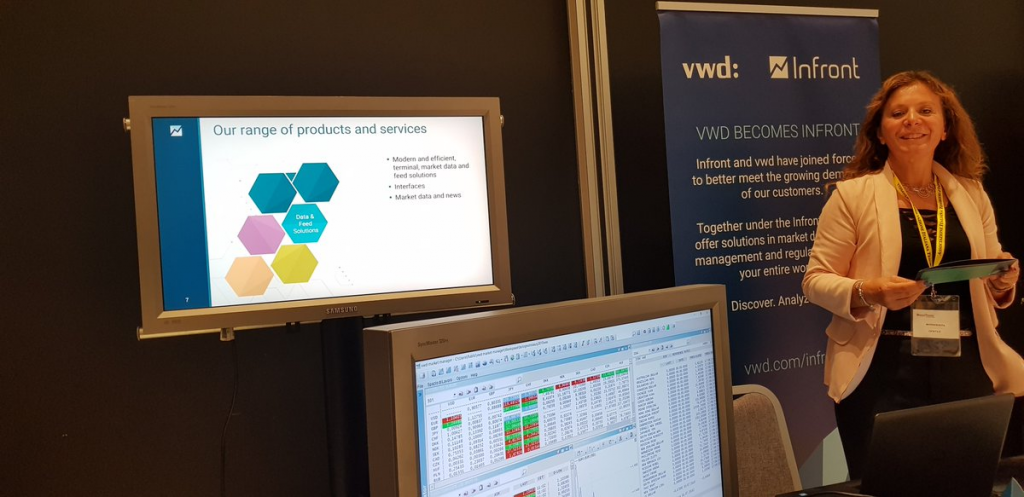 Infront Professional Terminal
Discover, analyze and trade global financial markets in a heartbeat.
Infront's Professional Terminal is the professional trading and terminal solution
The Infront Professional Terminal provides access to your entire workflow in a single terminal, allowing you to discover, analyze, and trade global financial markets in an instant.
All in one
The Infront Professional Terminal combines global market data, news, analytics, and real-time electronic trading on an intuitive platform, making financial markets tangible to you. Having access to your entire workflow in a single solution allows you to make better investment decisions faster.
Try it now for free and see why professionals are replacing their legacy terminals with Infront Professional.
Infront and vwd joined forces as of July 2019 to become a leading European full-service provider of financial market solutions. Infront offers a powerful combination of global market data, news, analytics and trading tools. vwd provides financial information and IT solutions for the investment industry. Together the two companies are a strong partner for our customers, with a comprehensive and holistic solution offering that is unique in Europe. Infront and vwd product coverage includes data and feed solutions, real-time financial market data solutions, news, analytics and trading platform solutions, solutions for portfolio management and advisory, regulatory compliance as well as publication and distribution solutions.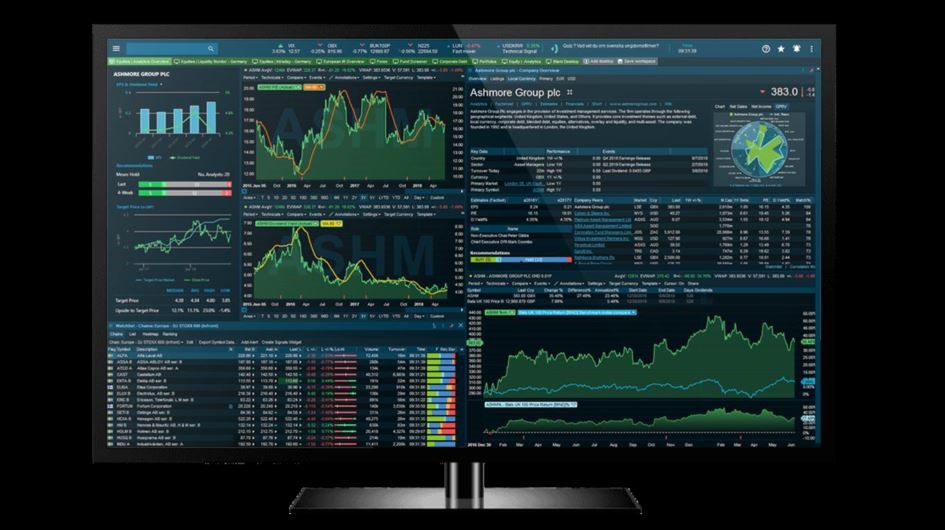 vwd web elements
Financial and stock market information in professional and interactive web modules.
Advertising Services
Precisely targeted, cross-media marketing opportunities in daily papers and business media, both print and online.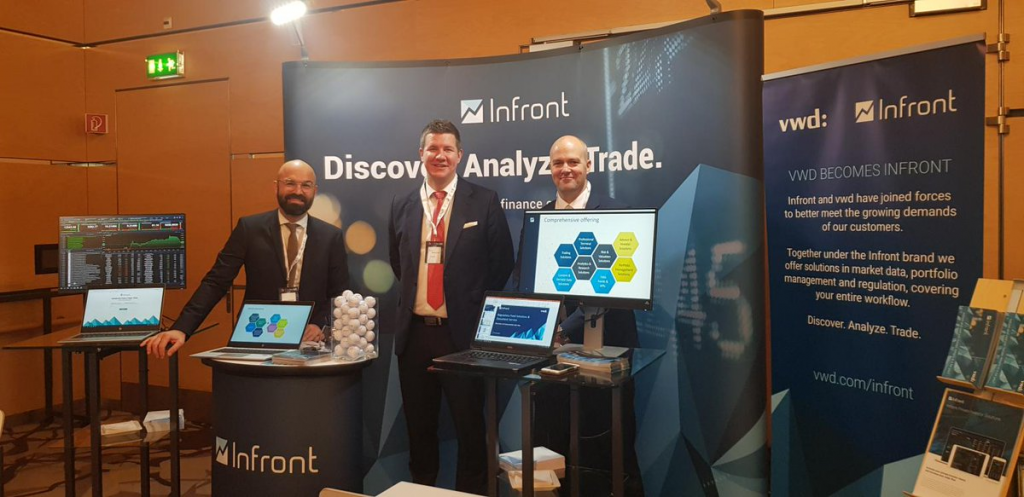 Publication Services
The multimedia distribution of your relevant information.
vwd document hub
Platform for regulatory documents, mandatory publications, relevant fund and marketing documents.
Classification services
Independent product and risk assessment, market analyses and studies.
vwd template manager
Process-reliable template creation, workflow-supported administration, regulatory-compliant key figure calculation and automated distribution.
Find VWD on Website | Facebook | Twitter 
See you in Amsterdam!
Looking for a job, your next co-founder or recruiting your tech talent? Amsterdam Tech Job Fair 20th November 2019 is an event to attend. Visit Tech Events for more information about the events and how you can get more out of the experience and also get yourself a ticket to an event!
Website: Techmeetups.com visit and treat yourself to a community of tech business events and support!
TechMeetups.com 8 years. 21 cities. 68 job fairs. 1100+ hiring companies. 60,000+ job seekers.