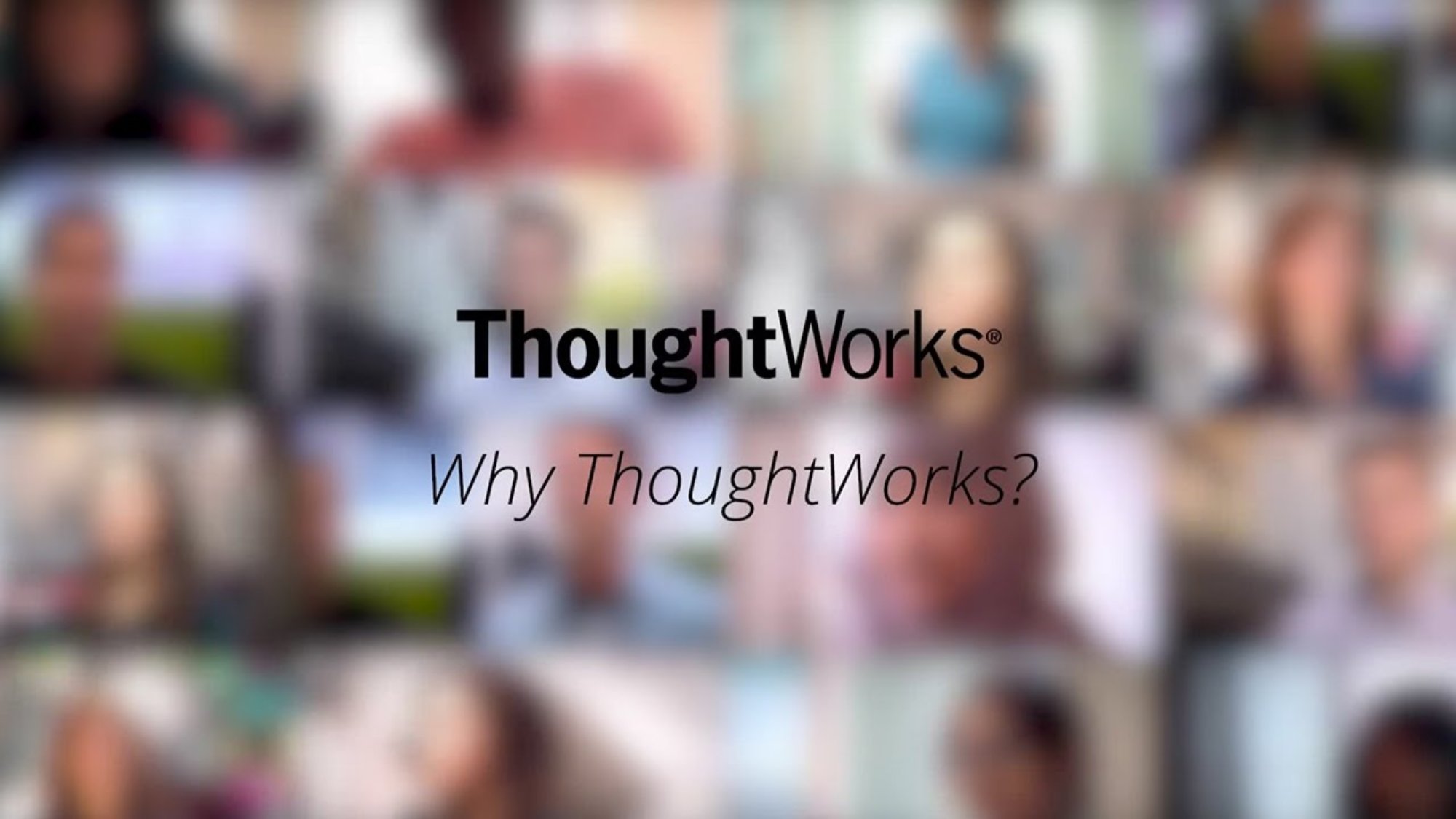 thoughtworks: always inventing, always delivering
Great ideas, brought to life with technology, fast. In weeks, not years.
We are a software company and a community of passionate, purpose-led individuals. We think disruptively to deliver technology to address our clients' toughest challenges, all while seeking to revolutionize the IT industry and create positive social change.
Always inventing, always delivering
Whether you're driving your market forward, or worried about being overtaken, we believe you don't have to choose between inventiveness and reliable delivery. We always bring a measure of both. Together we'll create a new future, and deliver it in the right way, at the right time.
ThoughtWorks brings strategy, portfolio management and product design, combined with digital engineering excellence. We help our clients become data-led businesses. We create products that their customers love. In weeks, not years.
Our mission
Our mission is to better humanity through software and help drive the creation of a socially and economically just world. We bring together the most capable, driven and passionate people – we call them 'ThoughtWorkers' – to:
·         Run a sustainable business
·         Champion software excellence and revolutionize the IT industry
Invented here
We bring cutting edge technology and techniques to the enterprise.
Sometimes we invent those things, sometimes we're part of the developing ecosystem. In years gone by, we've been pioneers in bringing Java, .NET, RoR, TDD to early adopting enterprises.
Delivered here
We help our clients all over the world build great software and leap ahead of, or even redirect, their market.
Industries
When technology is the way to differentiate. When complexity stands in your way. We can help. We work across all industry sectors, with specializations in:
Join Us
Wherever we are in the world, ThoughtWorkers share the same cultural characteristics and imperatives.
We come to work as ourselves. We enjoy each other's company. We value honesty and transparency. Appearances and backgrounds aren't important to us; ideas and doing the right thing are.
We abhor and reject discrimination and inequality and promote diversity in all its forms. We proudly, passionately and actively strive to make both ThoughtWorks and our industry more reflective and inclusive of the society that we serve.
ThoughtWorkers talk careers, tech, life … Want to be one of them https://www.thoughtworks.com/careers?
ThoughtWorks job listings www.techstartupjobs.com/author/thoughtworks/