Expect great things from these hottest, innovative, growing startups & tech companies.
In the world of tech startups, hype and anticipation are never in short supply. We've heard it time and again: The next big thing is going to forever transform how we live, work and play — and make a killing doing it.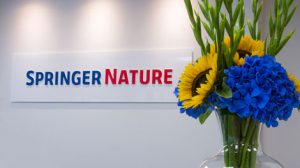 Springer Nature is committed to providing the best quality content through a range of innovative product and services for the research, education and professional communities. Every day, around the globe, our brands and imprints support the important work of millions of people – helping students to learn, researchers and scientists to discover and professionals to achieve their goals and ambitions.
Springer Nature is an ambitious and dynamic organisation that is home to some of the best known names in research, educational and professional publishing. Working at the heart of a changing industry we are always looking for great people who care about delivering quality to our customers and the communities we work alongside.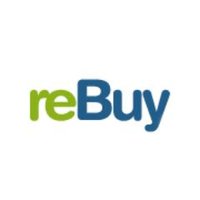 With one million registered users, more than eight million different products sold reBuy.de is the easy-to-use online reCommerce retailer in Germany.

It all started with an idea of two students and increased into a million dollar vision.
The first storage consisted of a simple billy shelf from ikea, filled with a couple of video games. Within the years, the shelf turned into a 10.000qm² large logistics center in Berlin where customers can choose from over one million articles in 10 categories.
Today reBuy.de is one of the leading players in European reCommerce industry with 400 employees in its Berlin headquarters and grew up into a powerful business.
eGym develops professional fitness equipment for highly modern training used in premium gyms across Europe. 
The eGym strength equipment generates resistance using an electric motor and can adjust the weight dynamically to the athlete's strength. This provides a very efficient and varied workout for all training goals, including muscle gain, performance, athletic training through to professional sports, regeneration, rehabilitation and weight loss.
The exercise data is automatically synchronised with the eGym platform and is available free of charge to members on the website www.egym.com and using a Fitness app.
Flightright is the market leader in air passenger claims management. 
Flightright, the consumer portal for air passenger rights, was launched in the spring of 2010.
In using the portal provided by Flightright, air passengers may seek financial compensation for delayed or cancelled flights. Flightright refers to Regulation (EC) No 261/2004, under which air passengers affected by cancelled or delayed flights are entitled to compensation by the airline.
We help consumers to get their rightful compensation from the airlines when their flights have been delayed, cancelled or overbooked according to the EU Regulation No 261/2004.
Flightright makes the process fast and hassle-free. Our experienced travel law experts will assert your rights and handle all the paperwork. We indemnify you from the cost risk on a no-win, no-fee basis.

Deloitte is the brand under which tens of thousands of dedicated professionals in independent firms throughout the world collaborate to provide audit, consulting, financial advisory, risk management, tax, and related services to select clients. 
Making an impact that matters. Our aim is to do every day what really counts – for customers, employees and society.
We support customers in a unique way: We provide innovative thinking, solve complex challenges and enable sustainable growth.
We offer our highly qualified employees an inspiring environment in which they provide real added value for customers, we promote exceptional work experience and career opportunities and an inclusive and collaborative culture. We contribute to society – we will strengthen trust and confidence in the markets, protect the integrity of organizations that are committed to the community.
Deloitte provides services in the areas of auditing, risk advisory, tax, financial advisory and consulting for companies and institutions from all sectors; Legal advice is provided in Germany by Deloitte Legal. With a worldwide network of member firms in more than 150 countries, Deloitte brings expertise with first class services and support customers in solving their complex business challenges.
Making an impact that matters – for more than 244,000 employees of Deloitte is the common vision and personal aspiration.
The OLX Group is a network of leading classifieds platforms in 40 markets, including brands like OLX, Avito, letgo, dubizzle, among others.
The OLX Group connects local people to buy, sell or exchange used goods and services by making it fast and easy for anyone to post a listing through their mobile phone or on the web.
Hundreds of millions of people in local markets around the world generate more than 1.7 billion monthly visits, 35 billion monthly page views and 54 million listings every month on the OLX Group's online marketplaces.
OLX exists to improve people's lives by bringing them together for win-win exchanges. Purpose, for us, is everything. To know we're making a difference.
By providing mobile and digital local market places we empower people everywhere to buy, sell or exchange their used goods and services. We believe in a world where everyone wins.
Guided tours. Cooking classes. Sightseeing buses. Canal cruises. There are a lot of things to do when you're discovering a new place. The hard part? Figuring out where to start!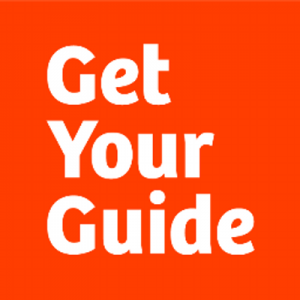 GetYourGuide collects and categorizes all the world's things to do so you research less and do more. Africa to Oceania and back again, we make it simple for you to find and book an activity that will make your trip — or your day.
From its founding in 2009, GetYourGuide has grown to be one of the world's most successful online travel startups. Backed by leading VC investors Spark Capital, Highland Capital Partners, and PROfounders Capital, GetYourGuide has expanded into six global markets and opened offices in Berlin, Las Vegas, and Zurich.
Awards and honors received include the Swiss Economic Award 2013, the Swiss ICT Award 2012, the 2011 De Vigier Prize, and the Swiss Venture Leaders award in 2010.
Berlin based market leader simplesurance develops and distributes innovative cross-selling software solutions creating an interface between the traditional insurance industry, today's world, and physical retail. 
With its brands simplesurance provides in 30 European Countries plus US and Canada both online retailers and traditional retail outlets a way to extend the level of service they provide to customers, as well as increase their own profit margins by offering insurance or extended warranties on their own products. In addition to this – the company's own retail portals "schutzklick.de", "schutzklick.at", "klikzeker.nl", "cliccasicuro.it", "klikochron.pl", "protegeclic.fr", "trygtklikk.no", "kliksikker.dk" and "klickskydd.se" offer consumers the possibility to directly insure purchased products completely paperless with only a few clicks.
All simplesurance insurance products have a fixed life span and are not being extended automatically.
The customers pay once and can decided how long the insurance should last. There is no effort in the conclusion of the contract: Within seconds and only by giving the email-address and the product number the contract is concluded.
conichi revolutionizes the interaction between hoteliers and their guests.
Through the conichi app guests are automatically recognized and are able to fast forward their check-in/out and pay automatically. Their visits are tracked in order to revolutionize customer service and personalization.

Besides being able to greet guests personally, their preferences are stored in order to grant them custom recommendations and accommodate their every wish. Additionally guests have the possibility to rapidly give feedback through the automated review messaging system.
Big-data, personalization and smart-analytics are combined to optimize the guest experience and explore new levels of guest loyalty, ultimately creating a personalized and completely seamless hotel experience.
freenet digital is part of freenet Group, the largest network-independent telecommunications provider in Germany.
Founded in 2000, freenet digital is a leading global provider of next generation entertainment content and services for the digital consumer and known for developing exciting new products and services that deliver a seamless experience via web or wireless connection.
With over 10 years of experience, offices in Berlin (Germany) and Los Angeles (USA) and direct connections to more than 60 telecom operators in 15 countries, freenet digital delivers engaging digital lifestyle and entertainment solutions to millions of consumers worldwide.
Working at freenet digital is a very dynamic and international experience in a highly professional environment. Our team consists of more than 150 people from over 25 different countries.
We place strong focus on hiring and developing highly motivated and creative professionals and offer an innovative environment where you will quickly assume responsibility. This reflects our flat hierarchies and cooperative working atmosphere. To stay fast and dynamic in a challenging and growing market we work in agile cross-functional teams.

Contentful is a content management developer platform that enables web and mobile developers to manage, integrate, and deliver digital content to any kind of device or service that can connect to an API – be it smart cars, VR, mobile, web, digital signage, or any new platform.
At Contentful, we are developing a new type of content management system. A platform, which fits the needs of content publishers and developers, today and tomorrow.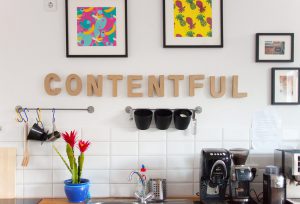 A platform, which is constantly evolving, enabling users to create, store and publish their stories across devices, effortlessly. We work to give authors the tools to deliver true integrated and live experience to their readers.
By the same token, Contentful gives developers the freedom to take our technology to engineer and realise their own projects.
Contentful, the API-driven content management developer platform, is named a Rising Star leading the Content Management System (CMS) category in the cloud sector, as part of the first-ever Forbes 2016 Cloud 100, the definitive list of the top 100 private cloud companies in the world.
The Forbes 2016 Cloud 100: Rising Stars are recognized as the innovative and promising young companies in each of their respective categories www.forbes.com/cloud100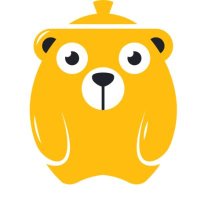 Honeypot is a developer-focused job platform, linking screened tech talent with top tech companies. On Honeypot companies apply directly to developers with transparent job offers listing salary, tech stack and product information.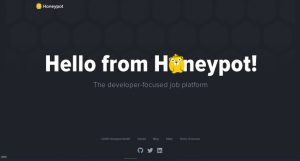 Honeypot is aiding the creation of talent hubs across European startup ecosystems by facilitating the movement of talent into and across Europe.
The company is headquartered in Berlin.
 We believe developers should have all the information they need to choose a job they love: whether that's based on a cutting-edge tech stack, an inspiring team or just good old-fashioned salary.
In our world, that means no more spam and empty promises from headhunters, no more sending the same application to multiple companies – just one profile and the choice to receive  honest offers related to your job preferences direct from companies.
Start hiring skilled and pre-screened developers today! Use Honeypot to filter by location, tech stack and salary and contact your favourite candidates directly. www.honeypot.io Sign-up to start hiring!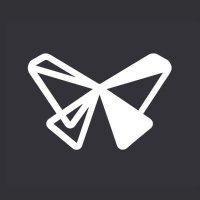 Started out of MIT in 2011, Formlabs is committed to bringing innovative and sophisticated fabrication tools into the creative hands of designers, engineers, and artists around the world.
We are a passionate team of engineers, designers, and problem-solvers.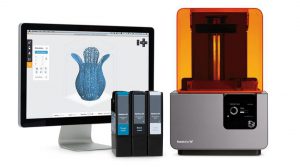 Our 3D printers have become top-sellers in the SLA category and we're just getting started.
Our ambitions haven't stopped expanding since our beginnings in a Cambridge basement in 2011—we've since grown into a 22,000 square foot headquarters in Somerville and an office in Berlin. We've built a team 200-strong across the world, and still counting.
We look for people with an insatiable curiosity, a willingness to question the status quo, and a high capacity to get things done. We find the best people and set no limit to how much they can do.

Door2Door is a multi-award winning urban mobility startup.
We provide a range of products – from city analytics and tracking solutions to a local transport app and demand responsive transit – that enable us to work towards our goal of personalizing city transport and making every journey effortless. Through our services we aim to drive the world's transition to an on-demand and personalized transport service.
allygator shuttle
allygator shuttle is a revolutionary
on-demand transport service that gets you from A to B with ease by grouping riders who are travelling
on similar journeys.
ally mobility app
ally mobility app provides all multimodal options, taking you from A to B and everywhere in-between. ally mobility app is a benchmark in urban mobility.

With years of experience,
InterWorks
maintains strategic relationships with industry leaders like Tableau Software, Dell and an extensive network of partners. These competencies, combined with an unwavering dedication to customer satisfaction, enables InterWorks to meet any IT or data need effectively.
Awards: Tableau Software's First Gold Partner (2012-present), Tableau VAR Partner of the Year (2013, 2014, 2015), Tableau Partner Excellence Award (2013), Tableau Technology Partner (Power Tools for Tableau), Tableau Training Partner of the Year (2015), Tableau Professional Services Partner of the Year (2015), Alteryx Premier Partner (2013-present), Dell Partner and Dell Partner of the Year (2010), Inc. 5000 List of America's Fastest Growing Companies (2008-2015), CRN Fast Growth 150 Award (2010-2015), CRN Solution Provider 500 (2015), Best IT Company – okc.BIZ (2010-2015), Best Places to Work in OK – okc.BIZ (2010-2015)
The Bonial.com Group belongs to Axel Springer SE, the leading digital publisher in Europe, and has been offering professional solutions for high street retail in the area of location-based services since the start-up of kaufDA in 2008 and as an innovation engine defines the future of digital circular advertising. In only six years the group was able to become an internationally leading network for location-based brochure advertising.
Today the Bonial.com Group reaches consumers on eleven markets around the world with its mobile apps and websites: USA, Germany, France, Spain, Sweden, Denmark, Norway, Brazil, Mexico, Colombia and Chile. With more than 22 million users per month, globally the Bonial.com Group has the largest consumer reach combination in their sector. The German founder Christian Gaiser is at the head of the Bonial.com Group as CEO.
We are a User Interface Design Company with offices in Tokyo and Berlin. We also build prottapp.com.
We solve your toughest challenges through design, by fully understanding the value and potential of design and technology. We are designing the present for the future.
Together with our clients we bridge cultures and industries to create quality solutions that include great design and a fresh user experience. With user interface design as our foundation, we build clean code and effective strategies.
BERLIN
Oranienstraße 6
Hinterhof, Treppenhaus 4,
10997 Berlin Germany
Phone: +4930814575990
Awards: Good Design Award 2014 – MoneyForward