Issue 02 May 2014
New York Silicon Alley Weekly Updates

It's May y'all!
Two events coming up:
May 8th (that's less than a week away) we are hosting our Networking Night: a kick-off event to Internet Week NY
When? Friday, May 8th 6pm-9pm
Where? Wicked Willy's 149 Bleeker
Drink Deals? Yes:
$1 Beer til 7pm
$3 Drinks
$3 Shots
$4 Frozen
$7 Pitchers
Next Month:
FinTech Startup Workshop
If you think you are a good fit, we are still looking for: FinTech startups to pitch, mentors­,sponsors­.
When? Tuesday, June 10th 6pm-9pm
Where? Tinypass: 13-17 Laight St
Drink Deals? Free food + drinks!
Hope to see you soon!
'Til next time-
Francesca
TechMeetups Berlin Weekly Updates

Happy Friday guys!
Hope you are all looking forward to this weekend, as we are.
JOB SEEKERS HURRY UP AND GRAB YOUR FREE TICKETS FOR THE BIGGEST TechStartupJobs Fair #TSJFair on May 14th:
http://techstartupjobs-fair-berlin-2014.eventbrite.co.uk/
Also make sure you head over to http://techstartupjobs.com/ and make yourself a profile and check the new job openings in Berlin.
EMPLOYERS TAKE THE CHANCE TO HAVE A STAND AT OUR JOB FAIR AND INTERACT WITH THE BEST TALENTS IN TOWN:http://techstartupjobs-fair-berlin-2014.eventbrite.co.uk/
Another event you don't wanna miss is TechMeetups Berlin Hackathon #TMUhack happening over the weekend of 5th & 6th of July: http://berlin-gaming-hackathon-tmuhack.eventbrite.co.uk/
Developers, Idea Generators, Marketing person- Head over to the event page and book your tickets on time! http://berlin-gaming-hackathon-tmuhack.eventbrite.co.uk/
If your company is interested in getting ivloved by sending your teams, mentors, sponsor or just observe on pitches- Feel free to contact me!
This year TechMeetups has planned 4 Hackathons in 3 cities= http://bit.ly/1iiAPy7
We assure you- Don't wanna miss them!
If you have any questions, or need more info- please do not hesitate to contact me via [email protected]
Have a nice weekend!
— Warm Rgds,
Welcome to Our New Members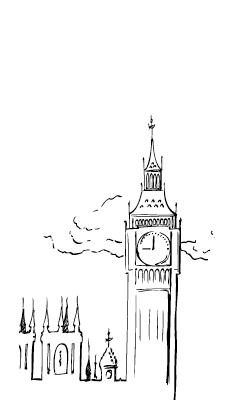 Mahira: Developer
Richard: Web developer
Ed Kreiman: Entrepreneur, educator
Benoit Bln: Tech and machine learning
Dennis Arslan: IT Professional
Fatih Dikili: Software engineer
Daniel Ardley: SEO and web development
Andy Balint: Newmoney.io
David Kirk: startups accelerate
Leon Davis: creative artists
Shahed Islam: Tech savy
Petr Houstecky: Macroption Ltd
Kristy: Anonymous
Adroit:Developer
Adam: Entrepreneur
Nilesh: Web designer
Sandeep: Software testing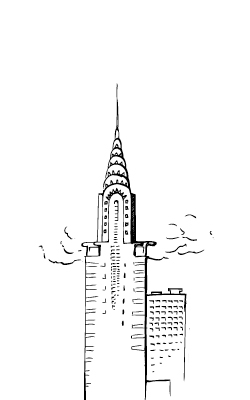 Ciculi: Brick Visual
Varun Khona: CEO at Tourlandish
Connie: cleantech, clean web
Zaheer Nooredeen: Accounting
Jake: Creating own startup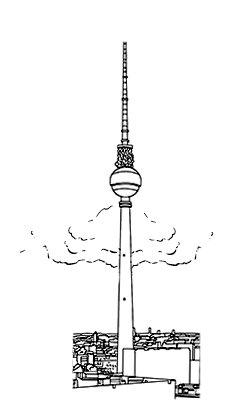 Thorsten Schmi: Software engineer
Kat: Developer
Piet H.: Freelance product owner & marketeer
Roland Riethmüller: Digital native
Sandra: Working at Zalando

OUR EVENTS 
London 
27 & 29 May: Guru Program London Spring 2014 #TMUguru [RSVP HERE]
14 & 15 June: TechMeetups London Hackathon #TMUhack [ RSVP HERE ]
New York
08 May 2014: TechMeetups Networking Night [ RSVP HERE ]
10 Jun 2014: New York Fintech Startup Workshop #TMUFintech [ RSVP HERE ]
Berlin
14 May: TechStartupJobs Fair Berlin 2014 [ RSVP HERE]
05 July: TechMeetups Berlin Hackathon #TMUhack [ RSVP HERE ]

IN THE NEWS 
Hottest Fintech Startups coming out of New York worth watching
Launching the next generation of #fintech startups in #london #techcity

JOBS 
London
iOS/ Andriod Developer
Ruby on Rails Developer @ Yieldify
Yieldify is already being used by some of the largest websites in the UK and is backed by top angel investors.
Full-stack Ruby developer @ Driftrock
We're looking for a pragmatic ruby developer to join our team.
.Net
C# Developer @ ldnrecruit
A team of experienced commodity trading professionals are currently setting up an office in West London and are looking to build out all systems from scratch.
PHP
PHP / Symfony 2 Developer – Award Winning Startup "MyBuilder.Com" – 40-50k @  MyBuilder.Com
Do you enjoy clean high quality, working and tested code, within an agile environment using the AWESOME Symfony 2? Free books and conferences as an added bonus?
Java
Full Stack Engineer @ Cytora
You will help us build our product, develop new features, and work on our underlying distributed cloud infrastructure
Graduate / Intern
Opertations Graduate @ Apex Mobiletech
A unique opportunity to join a small team in a business start-up with established customer base.
Paid marketing intern @ Driftrock
The role is a paid 2 month placement with an opportunity to join our team full time at the end for the right candidate
Sales/Business Development
French Speaking Sales Manager @ Yieldify
You have worked in a sales/business development or Senior account management role within the online sector.
UK Sales/Support Representative @ ClickTime
Today, we're taking that commitment to a new level by hiring our first-ever UK Sales/Support Representative
Business Development/Sales Co-Founder @ Thanked!
You will be responsible for founding and growing the Site's Business Development/Sales function.
Spanish Speaking Sales Manager @ Yieldify
Yieldify is already being used by some of the largest websites in the UK like 02, Dorothy Perkins, Tesco Phone Shop and Barratts.
Finance
Financial Controller @ Yieldify
Work with our third party firm to prepare management reports and financial information.
New York 
.Net
Systems Engineer @ Booker
.net application support, performance optimization, and troubleshooting in IIS 7.5 and 8.0.
Senior .NET developer – Win Forms @ ShoreGroupAssociates
The candidate would develop complex Windows UI using technologies like Winforms and WPF on Microsoft .NET platform.
Senior .NET developer – Web Forms @ ShoreGroupAssociates
The candidate would develop highly interactive web sites and applications using cutting edge technologies (ASP.NET, HTML5, Jquery, Javascript) on Microsoft .NET platform.
UX/UI
Lead UX Designer @ Crowdtap
Define the visual design & interaction design patterns for the site
UI Designer (Temp) @ ComiXology
Interface designer needed to flex their creative muscles at the top grossing-non-game iPad app the last two years (and three year running Top 20 Grossing iPad app!).
Director of Product Design and UX @ ComiXology
Oversee UI/UX and graphic design for mobile and web – get inside the head of the user, well not literally, but think like on
JavaScript
Technical Affiliate Coordinator @ RealMatch
RealMatch is looking for a Technical Affiliate Coordinator.
Sr. QA Automation Engineer @ Booker
Experience with a scripting language such as Javascript, Python, or Perl
Developer
Senior Software Engineer @ sitecompli
SiteCompli is looking for energetic self-starters – exceptional developers who understand the principles of good software development; developers who can come up with creative, effective solutions to complex problems.
Software Engineer @ sitecompli
Bring solutions, insights and expertise (and great code) to the team of fellow software developers, playing a critical role in turning product specs. into a reality
Software Engineer @ Nospec
Are you passionate about designing and developing innovative software? Are you ready to take a core role in product development?
Client Services
VP, Client Success @ Crowdtap
Manage a team of Client Success Managers and Client Success Supervisors approx 10-15 to engage and retain client partnerships
Supervisor, Client Success @ Crowdtap
Manage a team of Client Success Managers to engage and retain clients through renewal
Sales
Inside Sales Representative @ Nopsec
Are you passionate about helping customers? Do you have the confidence and motivation to uncover sales opportunities?
Inside Sales Account Executive @ Mojo Motors
As one of Mojo's Inside Sales Account Executives, you will have the exciting opportunity to make a real impact on Mojo's sales, revenue, and continued growth.
Sales Manager @ sitecompli
This is a unique opportunity to join one of the fastest growing Real Estate technology companies in New York as an experienced Sales Manager.
Business Development Associate – New York, NY and Chicago, IL @  Crowdtap
Generating new business through outreach to targeted industrie
Sales Representative, US market @ Peatix
Peatix is a global event ticketing platform that provides event organizers with powerful tools to create, promote, manage and sell out events of all sizes
ASSOCIATE OR DIRECTOR LEVEL, BUSINESS DEVELOPMENT @ View The Space
VTS is looking for sharp, self-motivated sales professionals to join our business development team.
Director of Channel Development @ RealMatch
RealMatch Inc. is currently looking for a dynamic Sales Executive to lead its expansion in the Recruitment Network Advertising market and maximize sales in specific market segments.
Inside Sales @ RealMatch
Do you have what it takes to join a fast growing global technology company? Are you interested in developing a sales career? Are you a go-getter?
Technical Account Manager @ Nospec
Serve as the primary point of contact, connect with customers on a regular basis to ensure satisfaction, understand the customer's business, and develop a strong network of contacts.
PR
PR Part time (or Full-time) @ Toymail Co
We need a great writer, a great communicator, and someone who can help get the word out on our products. –
PR Freelance position @ Toymail Co
Those that have achieved results through traditional and non-traditional PR are encouraged to apply.
We are looking for a motivated prospector to join our outstanding sales team.
Intern/Graduate
INTERN, BUSINESS DEVELOPMENT SUPPORT @ View The Space
onboarding new clients, engaging with VTS users, streamlining the sales process and market research.
Marketing Intern (Summer 2014) @ Mojo Motors
The interns selected for the summer program will have exceptional writing skills and a writing sample will be required during the interview process.
Rails and/or Front End Asskicker @ RentHackr
INTERNSHIP · NEW YORK CITY
Marketing & Communications Asskicker @ RentHackr
INTERNSHIP · NEW YORK CITY
Finance
Affiliate Manager @ RealMatch
RealMatch is looking to hire an Account Manager for its Affiliate Development Department.
Berlin
iOs/Android
ANDROID DEVELOPER (M/F)  @ kaufDA
As a part of the mobile team you make significant contributions to the development of the Android apps for the whole Bonial International Group.
Mobile Developer (iOS) @ Babbel
We are looking for a Mobile Developer iOS (m/f, full-time) to start immediately in our office in Berlin-Kreuzberg, Germany.
Mobile Developer (Android) @ Babbel
We are looking for a Mobile Developer Android (m/f, full-time) to start immediately in our office in Berlin-Kreuzberg, Germany.
Ruby on Rails Developer
Ruby on Rails Developer  @ Babbel
We are looking for a full time Ruby on Rails Developer (m/f) to join our Development team immediately in Berlin-Kreuzberg.
Backend Developer (Payment) @ Babbel
We are looking for a full time Backend Developer (m/f) to start immediately in our office in Berlin-Kreuzberg. –
Engineering
SYSTEM ENGINEER @ kaufDA
You ensure the smooth operations of kaufDA.de and additional products.
Frontend Engineer (eCommerce) @ Babbel
We are looking for a Frontend Engineer (m/f, full-time) to start immediately in our office in Berlin-Kreuzberg, Germany.
Senior Frontend Engineer (Technical Lead) @ Babbel
As the Technical Lead for one of our frontend teams you will work in a cross-functional Scrum team together with designers and engineers to enable the team to  deliver high quality, innovative products and features in a short sprint cycle
SCRUM Master / Agile Coach @ Babbel
As SCRUM Master / Agile coach, you will help our product and engineering teams raise their game by providing coaching, implementing agile best practices and facilitating artefacts and training.
Technical Product Manager Frontend @ Babbel
As part of our agile development team you will care for the product owner role in frontend development projects.
SENIOR MOBILE BACK-END PRODUCT MANAGER @ kaufDA
You will advise and guide the implementation of the apps at the API and Back-End levels of the technology stack by using SCRUM processes .
Business Development
Senior Business Development Manager @ BillPay
BillPay GmbH specializes in the securing and settlement of online, high-risk payment options.
If you have a job you would like to promote post it at TechStartupJobs

READING & VIEWING 
A Brief History of WiFi #tbt – Daily Barrage
10 Wildly Successful Startups and Lessons to Learn From Them #sundayschool  – Inc.
Should startups write a business plan? 8 reasons why we think startups should!

IDEAS TO BE BROUGHT TO LIFE 
If you have an idea please submit at TechIdeaHub
LONDON FINTECH STARTUP WORKSHOP SPONSORS
Crunch is an online accountancy firm specialising in easy, accessible accounting for freelancers, contractors and small businesses.Crunch is unique in that it offers both online accounting software and a full accountancy service backed by a team of experts. Each client gets their own account manager and accountant, and all company tax submissions (including the company year end) are included in the flat monthly fee.
Businesses use MarketInvoice to selectively sell their invoices to a network of global investors.The online platform is a working capital solution, giving SMEs immediate access to funds otherwise tied up for between 30 to 120 days.MarketInvoice is an entirely new type of funding solution, accessible to a wide range of UK SMEs.

Our Partners
London 
Barclaycard has always developed close relationships with entrepreneurs and start-ups, partnering with people having fresh ideas that will lead to tomorrow's innovations. We are happy to sponsor and support TechMeetups.
Rackspace provides Hybrid Cloud infrastructures powered by OpenStack®
Rightmove is the great British web success story. We launched in 2000 and rapidly became the number one destination for UK property search. The company floated in 2006 and is a firmly established member of the FTSE 250. Rightmove is now the biggest home-grown web brand in the UK – in January 2013 our traffic levels were only surpassed by the global brands Facebook, Google, YouTube, eBay and Amazon.
Card payments for mobile apps.  We make it easy to add the building block of payments to your iOS and Android apps.  Our RESTful APIs and SDKs let you quickly and easily integrate card payments, sign up third parties to accept cards directly and control funds flow (beta) all from one simple API.  Whether you're looking to increase m-commerce conversion or build your own mobile payments business, judo is your one stop solution.
Instant access to online talent
Special deal for TechMeetups members: Register today on Elance and receive $50 towards your first online hire to help you launch your business. Click here
Constant Contact
We'll Help Your Small Businesses Succeed. Try Email Marketing Free. Create and grow customer relationships in this socially connected world
Paymill offers an innovative payment solution which enables online businesses and services to accept payments on their websites. The company is currently active in 34 countries across Europe and other regions. The developer-friendly API, the fast onboarding process (within 48 hours), its transparent pricing as well as the top-notch customer support make all the difference! Check it out.
Kingsley Napley LLP is a London based and internationally recognised law firm with a specialist team advising technology companies on a range of legal issues
Radford has provided compensation market intelligence to the technology and life sciences industries.
Founded in 2008 to assist Financial Services organisations plan, manage and execute change; Broadgate Consultant's reputation for pragmatic, experience led quality has helped us grow dramatically in a volatile economic environment.
Broadgate's aim is to develop long-term, mutually rewarding relationships with our clients. We have consistently delivered for our existing clients and are looking to broaden this solid foundation.
Venner Shipley – European Patent and Trade Mark Attorneys Lawyer.
Berlin
Raue LLP advises domestic and international companies and governments on investment activities, transactions, regulatory issues, and in legal disputes.
Instant access to online talent
Special deal for TechMeetups members: Register today on Elance and receive $50 towards your first online hire to help you launch your business. Click here
Paymill offers an innovative payment solution which enables online businesses and services to accept payments on their websites. The company is currently active in 34 countries across Europe and other regions. The developer-friendly API, the fast onboarding process (within 48 hours), its transparent pricing as well as the top-notch customer support make all the difference! Check it out