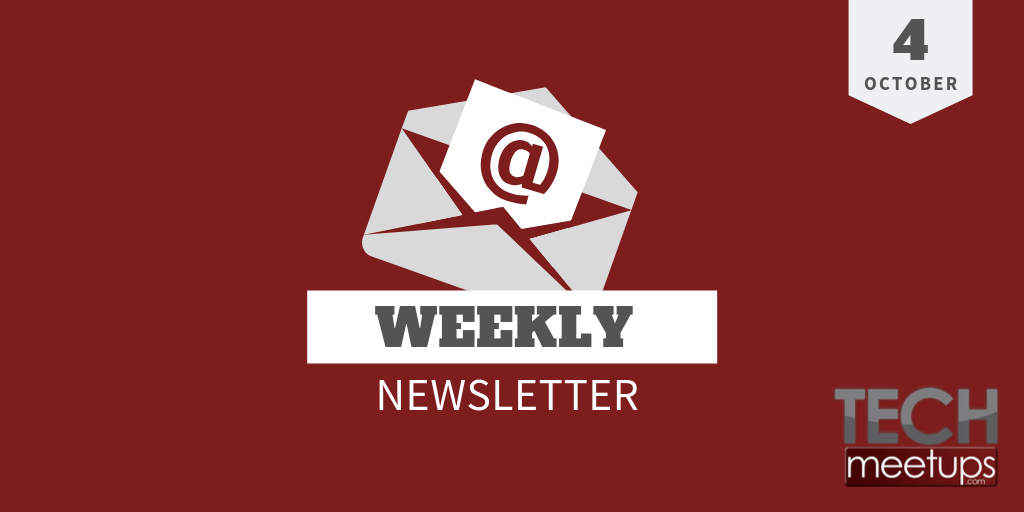 Hello everyone!
In this era, every day we have something new, we think that some companies are behind but actually they're working to bring innovation, and Microsoft is one of them. They keep bringing innovation to mobile devices. This is why they introduced the Surface Duo. It doesn't actually have a foldable display like the Galaxy Fold.  Instead, its two connected displays are more akin to the ZTE Axon M.
Read more about this news in this article. Do you think they are in the same range with Apple in this matter?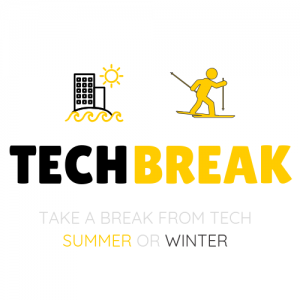 Take a break from tech in Winter or Summer with this offers – Check it here
TECHMEETUPS PREMIUM MEMBERSHIP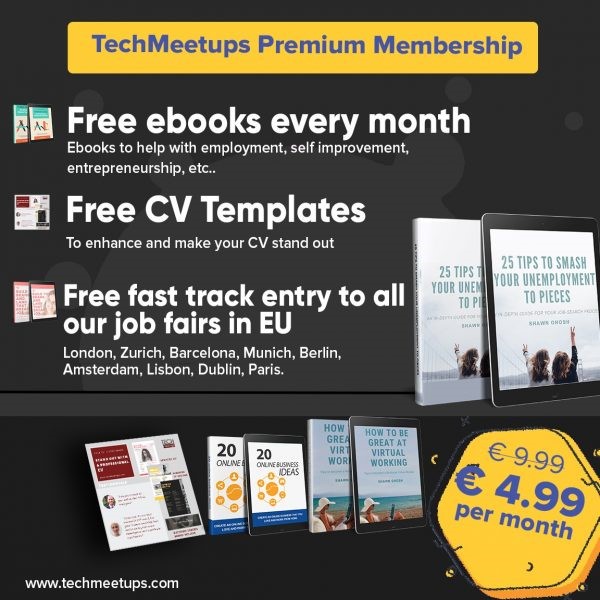 Have access to premium ebooks, job fair entry and videos on new and emerging tech with a TechMeetups – the modern solution to today's job seekers.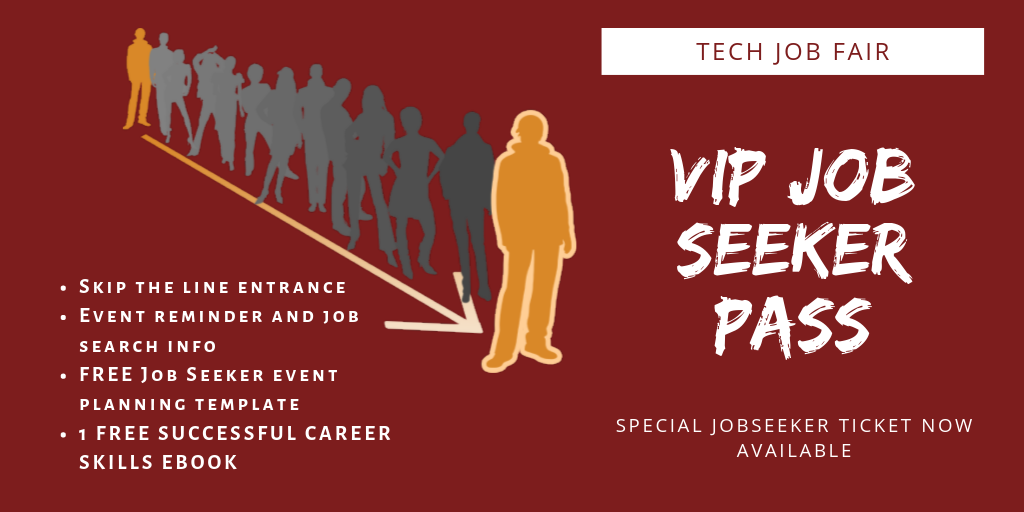 Purchase your VIP Ticket here
BOOK OF THE MONTH
Working at home as a virtual worker is very beneficial, both for employees and employers because both parties can easily cooperate online and get all the tasks ready and done as if they are working in the same office. Check out the tips that Sawn Ghosh brings for you in his new e-book.
Check the book here.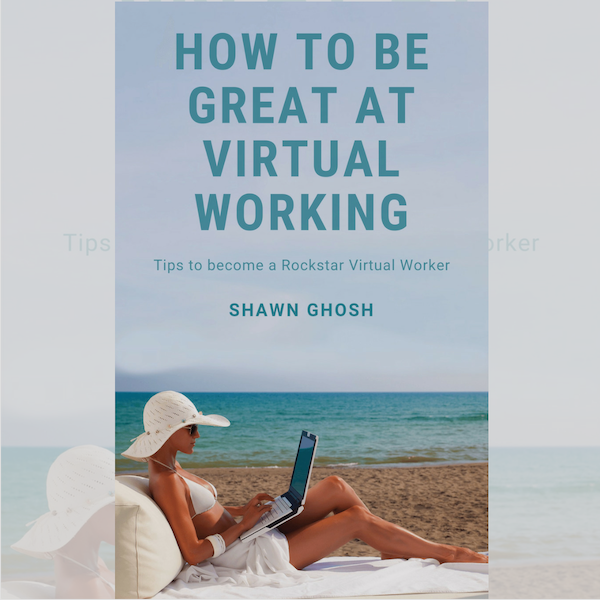 THE LATEST TECH GADGETS
Multitasking Amazon Speaker: A Real Lifesaver!
LED Desk Lamp: Your Personal Light Assistant
Wooden Stand Mobile Holder: Keeping Your Device Beautiful And Clean
CAREER AND RECRUITMENT ADVICE
18 Experts Share Their Secrets To Hiring The Best People
8 BEST COWORKING SPACES IN LISBON
STAY UP TO DATE WITH TOP NEWS
The Future of Action Cinema with Ang Lee and Will Smith
Zuckerberg misunderstands the huge threat of TikTok
MyMilk Labs launches Mylee, a small sensor that analyzes breast milk at home
WORK ON YOUR ENTREPRENEURIAL SIDE
Master your agenda with these 3 tricks for the Google calendar
How to have the superpower to save (without dying in the attempt)
CHECK OUT THESE EVENTS COMING UP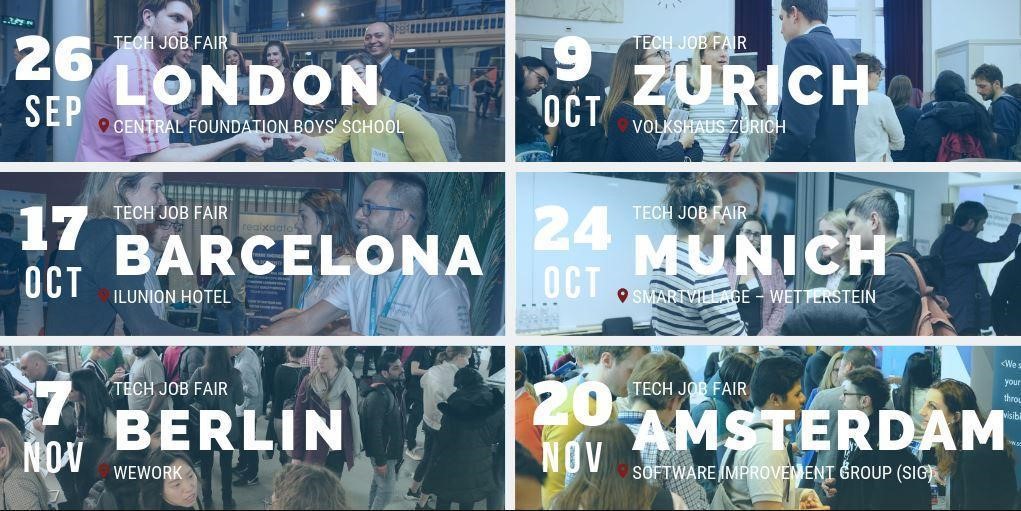 Whether you are looking for a job or recruiting, be part of Tech Job Fairs by Techmeetups.com in London, Zurich, Barcelona, Munich, Berlin and Amsterdam!
AGILE TOUR LONDON 2019: YOUR AGILE 'AH-HA!' MOMENT
 Agile Tour London is a great way to engage with the London Agile Software Community. Friday 18 October 2019 will bring together about 300 agile enthusiasts — team leads and project managers, Scrum Masters, business analysts, Product Owners, Agile Coaches, and, increasingly, CIOs, CTOs, and other decision-makers. Everyone is working together to figure out how to make agile work for their customers and their teams. Sign up with code: TM_10 for an extra 10% off http://bit.ly/AgileTourLND
London:
Barcelona:
Zürich:
Münich:
Berlin:
Amsterdam:
 If you have a free event and would like to promote it to the community let us know!
BROWSE HOTTEST JOBS IN TECH COMPANIES
London
Barcelona
Zurich
Munich
Berlin
Lisbon
Amsterdam
Anywhere
More jobs and career opportunities from our clients on Tech Startup Jobs!
 LEARN MORE ABOUT EMPLOYERS LOOKING FOR YOU
JOIN ZURICH TECH JOB FAIR AUTUMN 2019 HERE:
JOIN BARCELONA TECH JOB FAIR AUTUMN 2019 HERE:
PARTNER:
At OneCoWork, we believe that the key foundations of growth are innovation, collaboration and creativity.
JOIN MUNICH TECH JOB FAIR AUTUMN 2019 HERE:
PARTNER:
JOIN BERLIN TECH JOB FAIR AUTUMN 2019 HERE: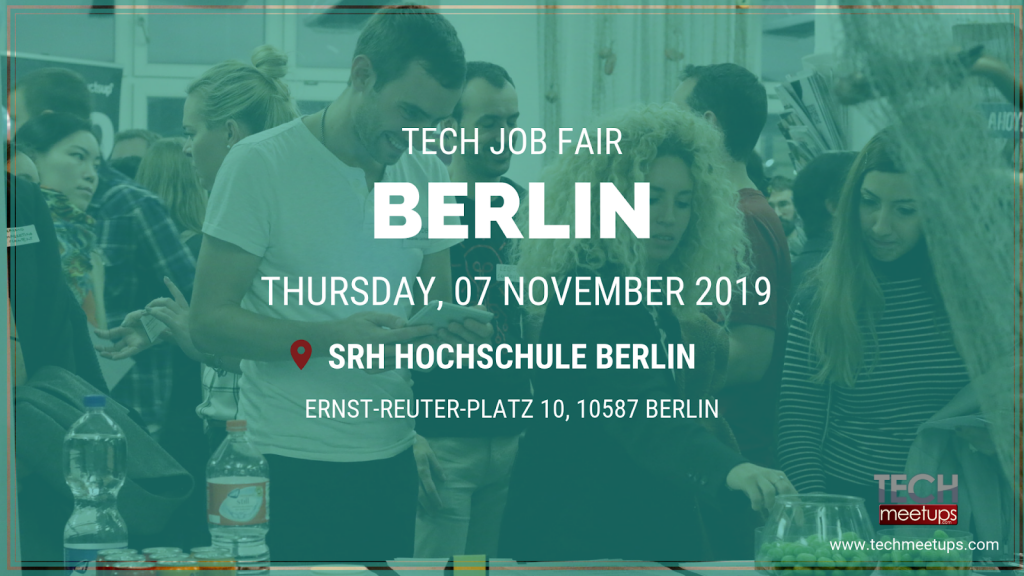 JOIN AMSTERDAM TECH JOB FAIR AUTUMN 2019 HERE: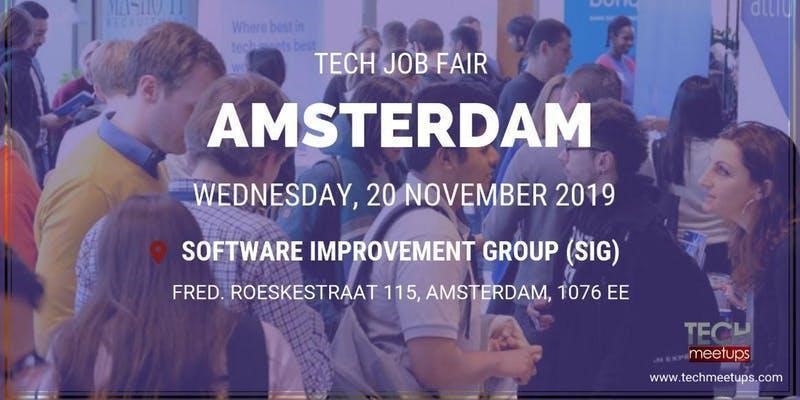 Partner
StartupAmsterdam is the online hub for Europe's most connected tech city. Join the Amsterdam startup community to get ahead of the curve.
 JOIN LONDON TECH JOB FAIR SPRING 2020 HERE: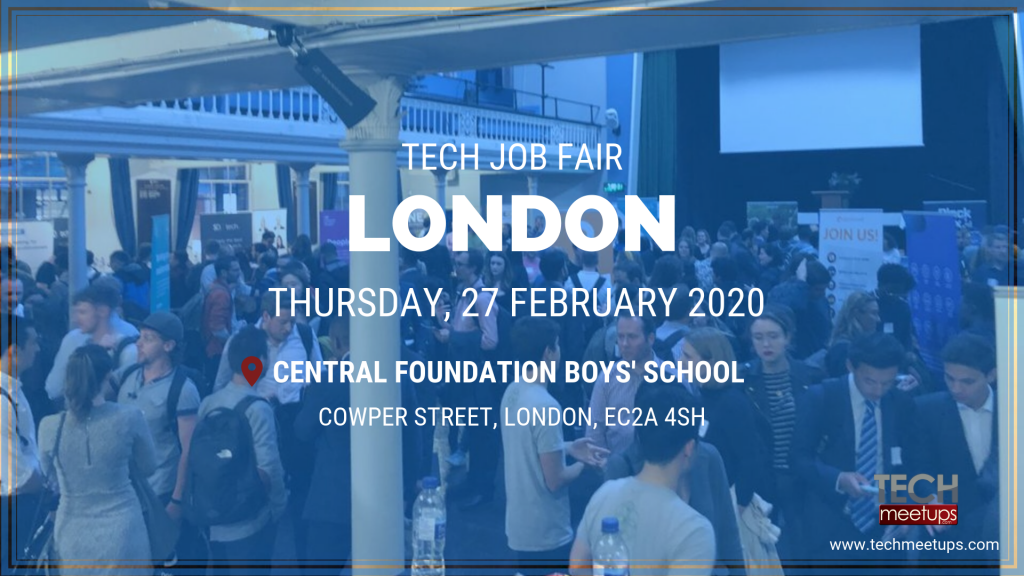 Follow us on Social Media
TechMeetups Facebook | Twitter | Instagram | Linkedin