[vc_row][vc_column][vc_column_text]
Honeypot
is a developer-focused job platform, on a mission to get every developer a great job. Since the very start, Honeypot has been set on changing the way developers find jobs. With reverse recruiting, companies apply to developers, not the other way around.
We believe developers should have all the information they need to choose a job they love: whether that's based on a cutting-edge tech stack, an inspiring team or just good old-fashioned salary.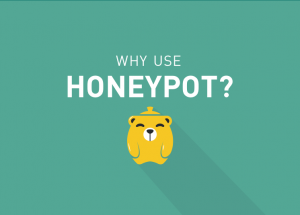 For us, that means no more spam and empty promises from headhunters, no more sending the same application to multiple companies – just one profile and the choice to receive offers related to your job preferences direct from companies.
Since founding in October 2015, we have grown to over 220 clients in four cities.
Where are your offices located?
 45 Schonhauser Allee, Berlin


What makes your startup such a great place to work?
 I think the opportunities to learn at Honeypot are what makes it such a great place to work. Because we are a developer-focused job platform, we are encouraging everyone to join either our JavaScript or Ruby class to learn coding at work.
Besides technical skills what other attributes will make a candidate a good fit for joining your team?
Open personality and willingness to try new things!
Honeypot team will be exhibiting at the Tech Startup Job Fair in Amsterdam and Berlin!!
Visit Honeypot in Amsterdam on Thursday, 27 October 2016 @WeWork Metropol and in Berlin on Thursday, 24 November 2016 @WeWork Sony Center!!
Make sure you register for your Free tickets here:
[/vc_column_text][/vc_column][/vc_row]