BARCELONA WE ARE COMING
Ironhack Barcelona is going to be super busy on Thursday, October 19, hosting Barcelona Tech Job Fair Autumn 2017.
Whether you are looking for new talents to join your team or looking for another life-changing opportunity, don't miss your chance to join us. Hurry up and get your free tickets at https://www.eventbrite.co.uk/e/barcelona-tech-job-fair-2017-tickets-30848907914
Once again, tech companies from startups and agencies to consultancies and high-growth, from a lot of industries such as retail, software, pharma, media, healthcare, automotive, engineering or fashion,  are kindly invited to join to present, network, promote the brand and jobs & hire tech talent.
Tech Job Fair in Barcelona has become a tradition growing and getting better every year. Having participants such as exoClick, akamon, billy, PPICK&POW, Jobinow and many others in the past years, we are expecting much more this year.
More than 300 people are already registered to participate in the Job Fair, with great skills as Business Analyst, Business Development, Project Management, Designer, Developer, Marketing / Social Media, Networking Engineer, Testing / QA, Sales, Software licensing sales, Industrial Engineer, Machine Learning,  Tableau, Community Manager, Management assistant, Customer service, Brand culture, Branding, Strategist, Sales engineer, Technical sales and much more.
Ironhack
Ironhack is an education startup that was founded to change the way we learn about technology. We offer immersive learning experiences to extremely motivated students who want to change career directions or turbocharge their current professional trajectory.
Ironhack Enterprise offers digital skills training for large companies. We help companies attain the knowledge of emerging processes and technologies that matter in today's fast-paced business environment.
GetApp
200,000 reviews of 6,000+ apps to help grow your business
Headquartered in Barcelona (Spain), GetApp serves as an ecosystem of user-generated and editorial reviews of software and apps for businesses. GetApp launched in January 2010, with the aim of becoming "The Premier App Store for Business Software". GetApp is a Gartner company. Gartner (NYSE: IT) is the world's leading information technology research and advisory company.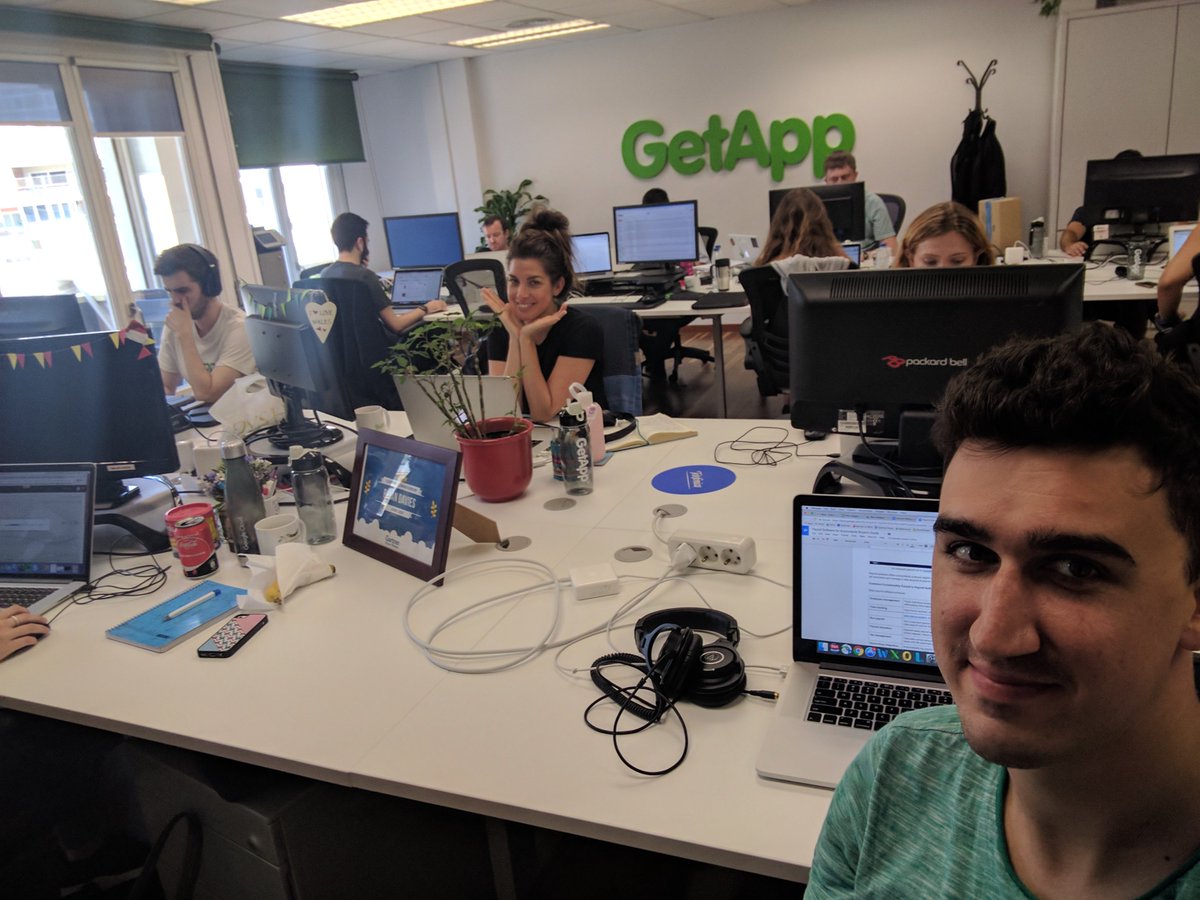 GetApp Category Leaders is an objective assessment that calculates an app's score based on five unique factors relevant to small businesses: user reviews, integrations, mobile app availability, media presence, and security. GetApp Category Leaders narrows software categories with hundreds of options to a concise list of the 25 top-scoring products for businesses to consider when exploring new solutions. GetApp Category Leaders is refreshed quarterly and publicly available at getapp.com.

About GetApp: GetApp is the leading marketplace for business app discovery. GetApp's mission is to put insights, trends, user-generated reviews and research at buyers' fingertips to make the process of finding the right software for their business accessible and easy. GetApp is headquartered in Barcelona, Spain.
Workshare
Compare: The fastest way to compare and review documents.When you need to compare two documents, see precisely what's changed and get to the final version much, much faster.
Secure: Never send sensitive data to the wrong people.When you're sending high stakes documents, clean metadata fast. Protect your clients, their information and your reputation.
Transact: Smarter transaction management for the perfect deal closing.When you're running deal closings, be more effective and productive. Collaborate and perfect your checklists online.
The SELLBYTEL Group
Our objective is to secure the greatest possible added value for our clients – through individual solutions in the management of your customers. How? Perfect with absolute precision, always present where you recognize a demand: presales, sales and postsales, customer services or back office solutions.
Whatever you opt for, SELLBYTEL always supplies you with highly efficient services. Our portfolio is as wide-ranging as your challenges. Hence our success and growth since our establishment in 1988.
Wisar
Talent, skills, knowledge and professional experience are a treasure for Wisar. To make the most use of them is our daily obsession. We can´t conceive a world with unemployed highly skilled professionals in a globally interconnected society.
We match professionals with businesses, making sure the right project management tools are in place to deliver results aligned with our clients expectations.
Alef&Maqroll
WHAT WE DO, WE DO IT WELL
Our goal is to improve the efficiency and profitability of your business.
In Alef&Maqroll we work proactively to achieve the objectives and goals of your company; primarily in areas of project management and consulting, for all companies wishing to internationalize their operations and collaborate with both national and international companies.
We create a positive impact on the overall strategy, reputation and business growth.
Kognity
We're a textbook publisher, but a different one. Back in 2012, we decided to start reinventing the printed textbook in order to provide a digital, interactive and intelligent textbook. We want to bring life to textbooks and by mixing education with technology, we can help teachers teach and students learn in a drastically more efficient way.
Education is not a one size fits all model and nor should the resources be and we are therefore on a mission to bring the world to the digital textbook era in order to improve learning through innovation.
Freightos
WE'RE MAKING GLOBAL TRADE FRICTIONLESS
With six offices and over one hundred employees around the world, Freightos provides truly international service to leading global logistics providers, Fortune 100 companies, and major retailers.
90% of everything we eat, wear, and use is shipped. But online sales and automation for the trillion-dollar freight industry is non-existent.
We believe that process of moving goods around the world should be smooth.
So we've created the online freight marketplace and SaaS software to usher the logistics industry into the digital era, making global shipping faster, more cost-effective and smoother.
We use a SaaS-Enabled Marketplace model, helping leading logistics automate their internal freight rate management, pricing/routing and business intelligence. This same technology also functions as the supply side for Freightos' online freight marketplace.
Bandit
At Bandit we intend to digitize the recruitment process, improving the user experience, streamlining the processes and eliminating the middle men, all at a fair price.
Through our playlists, we deliver a channel so that the talent is positioned according to its competencies and the companies discover quality talent and preselected. Stop spam and search engines with hundreds of pages, in Bandit you will have playlists with the best talent, offers according to your expectations, specific invitations and direct chat between talents and companies, no middle men allowed.
Blueliv
Blueliv is a leading provider of targeted cyber threat information and analysis intelligence for large enterprises and service providers. Our deep expertise, global high-quality data sources, and proprietary big-data analysis capabilities enable our clients to successfully prevent targeted cyber attacks and strategically minimize future threats.
The Blueliv cyber threat platform and feed address a comprehensive range of cyber threats to turn global threat data into predictive, actionable intelligence specifically for each enterprise and the unique threats it faces. Our powerful search and big-data analytics capabilities deliver real-time actionable information and adaptive response to our clients and partners.
ThoughtWorks
Great ideas, brought to life with technology, fast. In weeks, not years.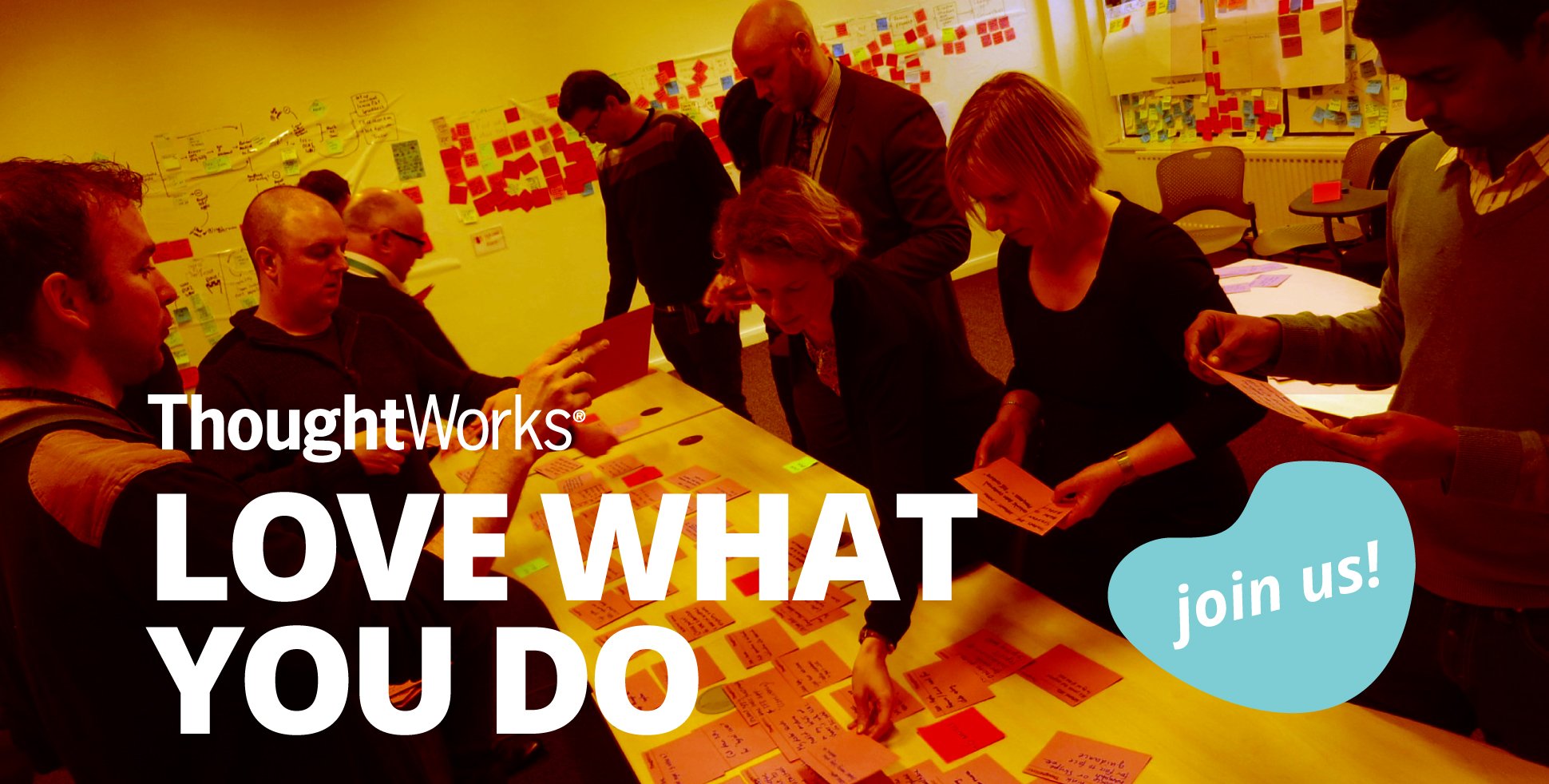 We are a software company and a community of passionate, purpose-led individuals. We think disruptively to deliver technology to address our clients' toughest challenges, all while seeking to revolutionize the IT industry and create positive social change.
TravelPerk
Booking and managing business travel is a pain we all know too well. It's time-consuming, frustrating and existing solutions just don't cut it. So we decided it's time to create a simple, effective, all-in-one tool, designed for modern travellers and travel managers.
After all, we all want to be productive, relax and simply enjoy the ride.
Ubiqum
Ubiqum is still a relatively new player within the world of code and data science academies. We are fundamentally different though from what's being offered in the market. Most code schools are taught by ex-developers who have created custom curriculums from scratch that lean upon their own experiences combined with some well known free to use online tutorial sites.
Ubiqum is no different in that respect, except for the fact that the material has been put together by cognitive science experts. That means to say, it was created by learning experts — people that know actually what works and what doesn't from a real learning point of view. And that's important.
Wefox
Wefox is the first service platform for all your insurance needs, which enables you to easily access all your insurance contracts at any time from anywhere and request and enter into new contracts or quit the old ones with just one click. All services are available online and you can choose your personal assistant by yourself, who supports you if wanted or needed – vendor-neutral.
We offer that all around service web-based or as an app – for free!
BARCELONA STARTUP NEWS
YOUR GUIDE TO BARCELONA'S TECH & STARTUP SCENE
https://barcelonastartupnews.com/