Cloudreach, the global cloud broker, has become the first European based AWS Managed Service Partner following a rigorous independent audit.
London, 15th April 2015:
Cloudreach, the global cloud broker, has become the first European based AWS Managed Service Partner following a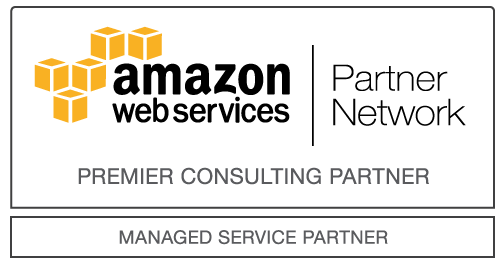 rigorous independent audit. The audit validated Cloudreach's ability to help customers migrate workloads to AWS and operate them securely and efficiently while following AWS best practice and continuously identifying opportunities for both security and financial optimisation.
At re:Invent 2014, AWS announced the launch of its formal AWS Managed Service Partner Program with the goal of recognising partners who can deliver managed services in the cloud.  In order to become an approvedManaged Service Partner, Cloudreach demonstrated that the quality of their managed service capability exceeds a very high standard set by AWS and passed a rigorous independent audit.
Jon Gasparini, Global Head of Operations at Cloudreach, said: "This is a significant achievement which formally recognises the breadth and quality of our managed service capabilities, our deep AWS expertise and the value we deliver to our customers.  Unlocking the amazing opportunity provided by AWS requires a unique managed service approach, based on the Cloudreach Cloud Disciplines, including proactive monitoring, automation, optimisation, security operations and financial governance.  This unique approach enables our customers to succeed on AWS."
For more details on how Cloudreach can help you with AWS, request more information here:
About Cloudreach
It is not about if, but when enterprises world-wide will migrate IT and digital environments to cloud platforms. Cloudreach is a global cloud broker with extensive AWS experience across Enterprise Applications, Data Centre migrations, Data Analytics, eCommerce and Digital estates. As one of the most active and experienced AWS Premier Consulting and Managed Service Partners, Cloudreach provides a complete Cloud Platform including IaaS from AWS combined with the  tooling required to succeed with the cloud. Cloudreach's consulting services cover the lifecycle of AWS adoption including strategy, architecture, engineering as well as operational services. Cloudreach, headquartered in London, has offices in Amsterdam, Paris, New York, Edinburgh and Vancouver, and employs over 80 AWS Certified engineers, making them a leading force in worldwide cloud brokerage, implementation and operation.
Join our event 'TechStartupJobs Fair London Autumn 2015' at Central Foundation Boys' School, Cowper Street, EC2A 4SH London, United Kingdom on Thursday, 8 October 2015 from 18:00 to 21:00 (BST)