Hackfest sponsored by Tata Communications will provide a total of $50k in cash prizes and $25k in growth acceleration services for the creation of next generation open-standard collaboration applications
Tata Communications becomes the main sponsor of the first simultaneous hackathon event linking together Silicon Valley and Bangalore (July 12th-13th 2013). During the two day hackfest, over 200 developers in both locations will work together, across borders, to innovate next-generation 'open-standard' collaboration tools. These will be built over new open APIs (application programming interface) including WebRTC. The winning concept will be incubated by Tata Communications through November 2013.
According to Gartner[1], collaboration technologies jumped into the list of Top five CIO priorities this year. In today's digital, always-on and globalised environment, true collaboration requires interconnectivity and interoperability in order to provide a richer experience for the end-user. By crowdsourcing the best minds across Silicon Valley and Bangalore, the 'Future of Collaboration' hackathon provides a gateway to rapidly develop, prototype and innovate applications using new web standards to address everyday collaboration challenges.
Julie Woods-Moss, Chief Marketing Officer and CEO of Nextgen, Tata Communications, says, "The key to successful collaboration technology is to increase productivity, regardless of location or synchronicity. Tata Communications is excited to sponsor this hackathon which will catalyse new ideas, apps and tools for collaboration based on open systems. Bringing together teams from Bangalore and Silicon Valley for the first time will enable a new creative force in this important sector. This runs in sync with our strategy at Tata Communications to build interconnected and open ecosystems – be it for voice, mobility or business video."
Internet-based technologies such as WebRTC take communications and collaboration to the next level, providing a simple, ubiquitous, and rapid deployment method – one which only web-based platforms can provide.
Tata Communications has an open ecosystem approach to voice, mobility and business video solutions. The company has the largest interconnected ecosystem for business video and mobile network operators. Underpinning its robust collaboration offerings is its undersea cable network which is the world's largest and includes the first wholly-owned fibre optic cable network ring around the world. Its network also accounts for 20% of the world's internet routes today.
The Future of Collaboration Hackathon, sponsored by Tata Communications, will take place between July 12th-13th 2013 in the below locations:
Silicon Valley: nestGSV, Redwood City, California
Bangalore: Evoma, Bangalore, Karnataka
For more information, visit: www.tatacommunications.com/futureofcollaboration
Twitter hashtag: #Collabhack13
TechMeetups organises The Future of Collaborations hackathon in Banaglore for Tata Communications.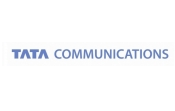 About Tata Communications
Tata Communications Limited, along with its subsidiaries (Tata Communications), is a leading global provider of a new world of communications. With a leadership position in emerging markets, Tata Communications leverages its advanced solutions capabilities and domain expertise across its global and pan-India network to deliver managed solutions to multi-national enterprises, service providers and Indian consumers.
The Tata Communications global network includes one of the most advanced and largest submarine cable networks and a Tier-1 IP network with connectivity to more than 200 countries and territories across 400 PoPs, as well as nearly 1 million square feet of data centre and collocation space worldwide.
Tata Communications' depth and breadth of reach in emerging markets includes leadership in Indian enterprise data services, leadership in global international voice, and strategic investments in South Africa (Neotel), Sri Lanka (Tata Communications Lanka Limited) and Nepal (United Telecom Limited).
Tata Communications Limited is listed on the Bombay Stock Exchange and the National Stock Exchange of India.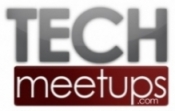 About TechMeetups
TechMeetups has been setup to create a global network of Tech communities from San Francisco to Sydney. We believe that Tech communities are isolated and great things can be achieved if we connect within our cities and outside our borders. Our goal is to create a global Tech cluster of over 50 inter-connected Tech communities by 2013.