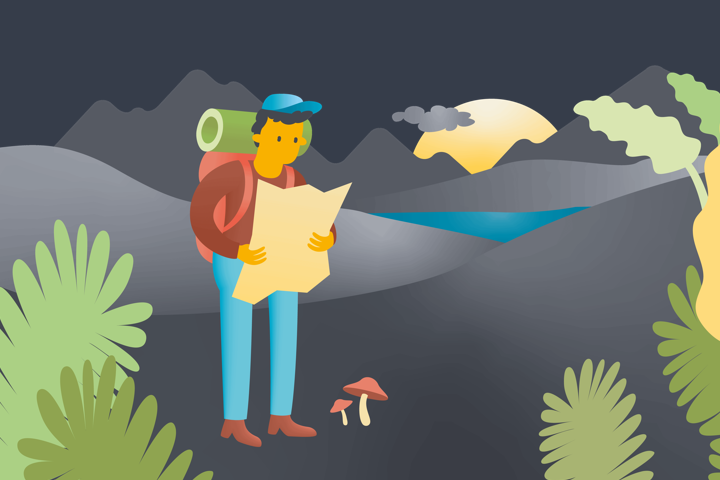 Many times, there are questions regarding which software company to choose from. But we have something special for you. Frontify shares some helpful information on why they are so successful in this technologically driven world. They will be in Zurich on the 8th of May, 2019, at our Tech Job Fair. This may be your chance to grab the job you've been looking for.
We hope you enjoy their answers, giving insight into who they are as a company and what they can offer to employees.
What's the story behind the creation of your company?
Frontify had its beginnings in 2012 when Roger Dudler, inspired by his work at the interface of business, development, and design, developed the basic concept for an innovative software program to simplify interdisciplinary collaboration in branding projects. Motivated by positive market feedback, he founded the company Frontify at the beginning of 2013 with the support of well-known investors.
Up until mid-2014, Roger and his mentors developed the foundations of the firm, readied the product for market release, and gained initial experience with users. During this time, Roger met Andreas Fischler. As a representative of one of the firm's investors, Andreas had been following Frontify's progress with interest.
In 2014, he decided to join Frontify to further develop the firm with Roger. Andreas took on the management of the firm and, together with Roger, shaped today's vision for Frontify: to be the leading provider of brand management software.
The team expanded rapidly, bringing the firm's product and structures to a new level. These developments led to an increasing number of large clients that  chose Frontify, which exponentially grew the firm. Today, thousands of notable international companies are successfully strengthening their brands using Frontify.
What's your company culture like?
Frontify is where ambition, freedom, and responsibility come together – where talents grow and happiness thrives.
Inspiration: The best motivator for our employees isn't dollars and cents, but rather the chance to do complex work in an inspiring environment.
Serious Business Doesn't Have to be Serious: Our approach to success is less about hours worked, but more about achieving clarity and simplicity in all we do. It's about efficiency, simplicity, and sharing a common understanding of what we'd like to achieve and where we want to go (it's far, by the way). We believe that having fun and being ourselves at work brings the best results.
Relationships Built on Trust: We could create a set of rules to guide people do what we'd like them to do. Instead, we trust that people are honest, mature, and motivated. Responsible people know what to do. They don't need constant regulation, lengthy policies, or holiday restrictions. They have the ability to set the scope for themselves.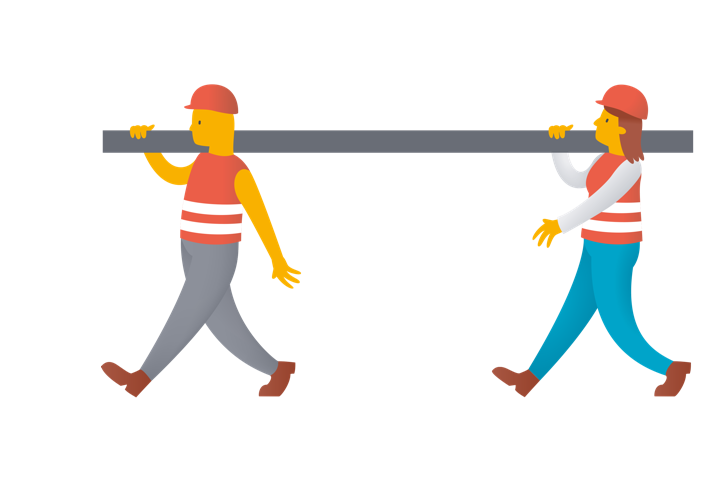 What is your team like? How do you work?
We have Marketing, Sales, Customer Success, Product, and General Teams.
Within the Product Team, we have developers, designers, product managers, and infrastructure people. We do "freegile" – agile but freestyle. We release within minutes and don't have fixed cycles. And we don't like admin stuff. Luckily, there is none of that here.
What kind of people are you looking for? Who's the best match for your team?
People who are honest, authentic, approachable, responsible, self-motivated, curious, willing to learn, pragmatic, and who apply common sense and want to do great things.
What benefits and perks do you offer your employees?
Freedom and flexibility, a place to have an impact, an interdisciplinary team, and inspiring and happy colleagues.
We hope you enjoyed this. If you would like to become a part of the Frontify team, don't hesitate to come to our Tech Job Fair in Zurich on the 8th of May, 2019. Please bring your CV and get ready for perhaps the opportunity of a lifetime!
You can also learn more about the team if you visit their website, Facebook, Linkedin and Twitter.