We love Startups. My love for creating my own startup gave birth to a stock & portfolio tracking software that helped small to medium sized Investors during my college days. This was pre-internet days and written in Borland C++on resided on a 3.5" disk running on MsDOS!!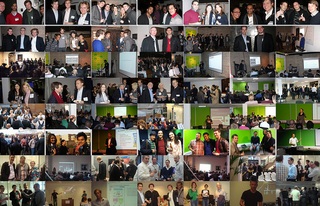 At TechMeetups we started working with Startups in Dec 2010. Creating our first Tech Startup community in London. We called it 'The London Silicon Roundabout Group' and it exists even today with over 5500+ members!
We then quickly branched out to other Startup cities like New York, Berlin, Paris … etc. till we had over 30 such tech communities. I think we did get carried a bit with our global domination plans opening communities in exotic places like Rio De Janeiro – which was more a city on my 'Must do before I die' bucket list 🙂 than a thriving tech community. Although having said that Rio does have its own Startup eco system and is looking ever more interesting.
Our other communities grew quite rapidly as well. Notably Berlin in Europe was the most active after London. We met hundreds of startups and entrepreneurs and we always listened to what their needs were.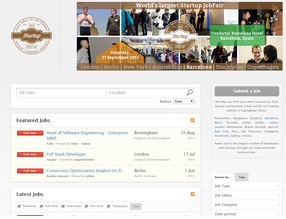 One key thing that came out was their need for a co founder or a developer or even a team. Some were looking for just one individual to give shape to their idea and others had just raised some investment and were under pressure from Investors to quickly execute the over ambitious plans they had committed.  
Whatever the case maybe the need for talent was clear so in 2012 we launched a Startup Job Board for our community http://www.techstartupjobs.com. In here startups could list their jobs and we made sure it got promoted as far & wide as possible through all our city social media channels and local & global newsletters.
The interest from startups was very positive. They liked it and used it as one of their options to post their jobs and find talent. As time went by we discussed this need for talent and decided to supplement the Job Board with a Job Fair. The idea as simple. Lets invite Startups that are hiring to take up a table space and invite our communities to interact with them, discuss openings, present their startup and this we felt would lead to a good evening and potential hiring.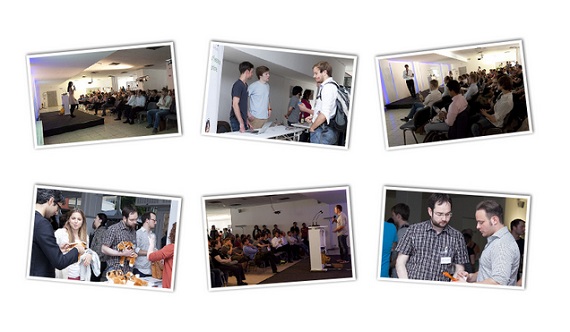 Fast forward 3 years the Tech Startup Job Fair series has expanded to 6 cities – London, New York, Berlin, Amsterdam, Barcelona & Copenhagen with 3 new cities planned for 2016. Over 400 startups participate in our job fairs annually with more than 5,000 attendees.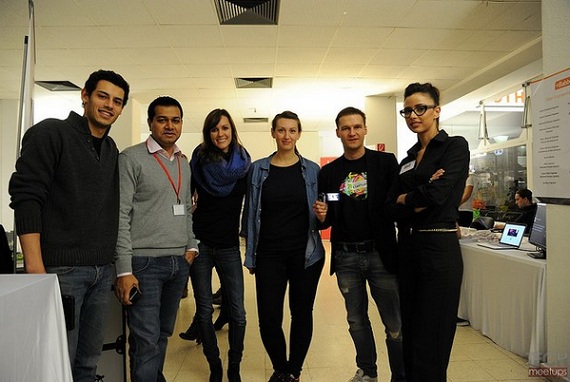 TechMeetups team in Berlin Startup Job Fair 2015
Circling back to the question – 'What to Startups … have in common ?' Well they all need talent – developers, social media marketeers, growth hackers and sales generators to launch or grow their big idea into the next WhatsApp !
Now that we have this moving … What's the next Startup challenge to crack … Well what's the next thing these startups have in common ? The need for money 🙂