Secretly most game enthusiasts desire making money developing  games themselves. With the surge in the Gaming industry over the last few years and trends in Game development this desire is achievable and now within easy grasp. Even if you are not technically inclined there are many types of opening positions from which to choose, both on the technical and the business aspects of the industry.
Working in game companies is not like any other casual job it's more relaxed and  employees really enjoy themselves playing games (naturally). People working in Gaming companies always seem to have more fun. If you are looking for a place to start in the industry, flexible hours, company paid trips, free lunch and dinner on the job, and amazing benefits then a Gaming company is for you.
In Germany the Berlin-Brandenburg area is well known for its Gaming expertise with over 4000 companies employing 31,000 people with annual turnover in billions.
Two such new companies that are recruiting and looking for awesome game developers are Game Genetics & Kabam.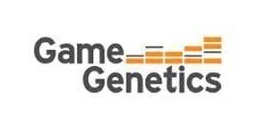 Game Genetics is the top supplier of free online games. The company enables game developers and publishers to promote activities more successfully and to pace up their international growth. GameGenetics works closely with leading publishers such as Kabam, Electronic Arts, Bigpoint, and Ubisoft. To reach out to relevant target groups, GameGenetics has created an international distribution network comprised of more than 1.700 channel partners such as media cooperation's, gaming websites and traffic marketplaces as Facebook, Yahoo! and Google.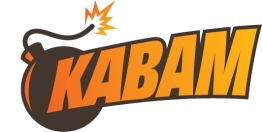 Kabam is the lead innovator for free online gaming. The company is modifying the landscape of the video gaming market by modifying how gamers access and pay for their enjoyment. Compared with conventional video gaming, Kabam games are available to play for free almost anywhere, players look for their entertainment—on mobile devices via the Apple Store or Google Play and on the Web via Facebook, Yahoo, Kabam.com and other platforms.
If you find yourself wanting to work in a place like one of this you can always apply and talk to the employers in person at the TechStartupJobs Fair Berlin 2013 . Meet also Developers, Designers, Marketers, Community Managers, Product Managers, Technical Salespeople, Business Developers and of course some of the smartest Startups around.