In continuation with missions to educate Startups around the globe, TechMeetups organised a PR Masterclass for the TechMeetups Berlin community. The Masterclass 'Startup & want to get into the Big league ? Think PR!' was held on March 19th 2013.
Event was held at RallyPad, an incubator and workspace for nonprofits and social entrepreneurs in San Francisco & Berlin. Thanks to all the help from Danilo for helping organise things for this Masterclass at their awesome venue.
To cover all aspects of PR – old & new, TechMeetups gathered specialists having different but complementary expertise & skills.
'Journalists hate when you try to sell them a story. Be honest!', Lutz Cleffmann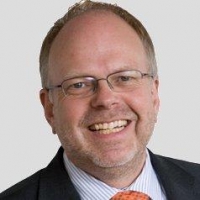 The first presenter was Lutz Cleffmann CEO at ECCO Düsseldorf/EC Public Relations GmbH. Although acknowledging the fact that we live in an era of online media, Lutz believes that classical media relations is still the means of choice to reach large audiences. In his presentation, he will focus on the important role that journalists play as gatekeepers, whose recommendations are still much more powerful than those of normal consumers expressed in social media or online forums
'Be helpful. Talk & listen', Sebastian Rumberg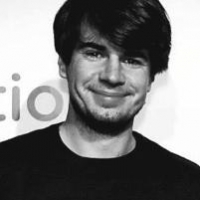 Following presenter was Sebastian Rumberg who has developed a PR concept for startups that is based on Pareto's 80/20 effect for startups that don't have a full-time PR Manager. He helped 6Wunderkinder get PR coverage in Europe and today he's Head of PR at Blinkist.
His advice to startups was how to get the most with very little using 20 minute PR cycles. Some key questions he asked all Startups included :
What's my goal?
What's my interesting thing?
Who should I talk to?
What do I want them to do?
Sebastian also shared some interesting tools & resources for Startups including Trello.com for Bucket list & Task Management, zimpel-online.de for Journalist Database, Eisenhower to-do list on eisenhower.me. He suggested useful PR resources from Collette Ballou, 5 Tips on PR to make tech journalists like you (more) and Hacking Kickstarter: How to Raise $100,000 in 10 Days (Includes Templates, E-mails, etc.).
'Journalist has an attention span of 2.5 hrs', Nicole Simon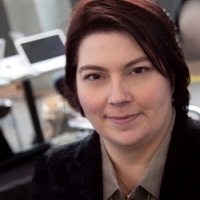 Our last and perhaps most vocal and passionate of our present was the outspoken Nicole Simon. Nicole specializes in tactic and digital craftsmanship, with a background of many years in the corporate world as well as in training "normal people". Being German but working mostly in an international environment and mindset, she likes to build bridges between those worlds. She is a published author with a book on Twitter and a video training for Social Media Marketing. She also runs the Girl Geek Dinner Germany.
Some of her key messages & goals for the Masterclass were pretty simple but delivered in a powerful & engaging way that Nicole is so famous for :
Think strongly about your personas

Put on a producer mindset – everywhere and always

Think about your MVSMP (Minimal Viable Social Media Plan)

Please understand your job and your craft i.e. stop being an amateur
'Be focused on people and not on media brand', Elaine Jung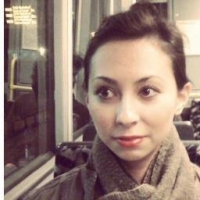 At the end of this masterclass was a discussion panel which involved all speakers and special guest Elaine Jung from Venture Village who gave the press point of view on this topic. Elaine agreed that relations with media should be focused on people and not on media brand. Doing a research on media staff would help you determine who to approach and build relationships with in order to spread the word about your startup


TechMeetups Berlin will organize several masterclasses during the year as well as other networking events and Job Fair. Next event will be Drinks & Demo Night on April 22nd. Get your tickets here: