Issue 7 March 2014
London Silicon Roundabout Weekly Updates

Hi everyone,
Hope you all had a good start of the month!
This week's newsletter features the videos from State and ResourceGuru that couldn't be played at our TechStartupJobs Fair due to technical issues.
Our next event is the London Fintech Startups Workshop, which will be taking place on the 27th of March.
If you would like to help startups out by mentoring, hurry up as we only have one slot left! You can register through filling out this online form:https://techmeetups.com/mentoring/ .
Additionally, if interested in sponsoring, please contact me via elena(at)techmeetups(dot)com or fill out this promote form.
Hope to see you there:)
Until next week's newsletter you can check our facebook and twitter pages for news regarding the event and much more.
Warm Regards,
Elena
New York Silicon Alley Weekly Updates

Warming up, melting down.
Happy Friday!
Thanks to everyone who joined us Tuesday for the Start-up workshop. Due to the awesome attendees, volunteers, mentors and of course our venue, Tinypass, the event was a ton of fun!
So, what's next? Our #TechStartupJobs Fair.
When? April 15th 6pm-9pm
Where? MMAC 248 West 60th Street NYC, NY
If you are already attending as a jobseeker, make sure you head over to techstartupjobs.com to create a jobseeker profile. A jobseeker profile makes you eligible for pre-event matchmaking with startups.
If you would like to get involved as an employer, shoot us an email.
'Til next time!
Francesca
TechMeetups Berlin Weekly Updates

Dear Berlin TechMeetups Members,
It's been a while since you've heard from me- I apologize for not writing to you all last week- Was stuck traveling without internet access.
Last two weeks have been pretty busy for TechMeetups.
We hosted one job fair in London on Feb 20th, that you can check out how it looked here (pics)
Also behind the scenes article: https://techmeetups.com/techstartupjobs-fair-london-2014-behind-the-scenes/
Other events we hosted are "Show me the money" event in Paris on 24th Feb, then,Barcelona Startup Workshop on 26th Feb, and New York Startup Workshop on March 4th.
For those that don't know, we have an upcoming TECHSTARTUPJOBS FAIRcoming up in Berlin, on May 13th.
If you are hiring, make sure to check out our Early bird exhibitor prices:http://techstartupjobs-fair-berlin-2014.eventbrite.co.uk/
Job seekers, make sure you book your free ticket on time!
Here is the link where you can book your desired ticket: http://techstartupjobs-fair-berlin-2014.eventbrite.co.uk/
If you were wondering how does a job fair looks like, here is some info from previous ones in Berlin :
* Link to pics:https://www.flickr.com/photos/techmeetups/sets/72157637907113913/
* Videos:
https://www.youtube.com/watch?v=ySc-KDCxeuM
https://www.youtube.com/watch?v=n9EK_l40SzE
https://www.youtube.com/watch?v=LJhf6bSpRFA
* Testimonials of attendees: https://www.youtube.com/playlist?list=PL90CD850E65EF20C9
If you have any questions, or need more info- please do not hesitate to contact me.
Till next Friday 😉
Have a nice weekend!
— Warm Rgds,
Welcome to Our New Members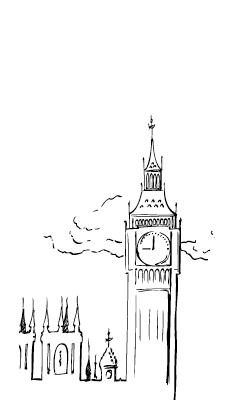 Colin Davies: EU sales manager
Avantika Vaishnav: Marketing Executive
Joey da Silva: Digital business, strategy and product consultant
Tom: Former journalist
zeynep nuhoglu: Independent producer, masters candidate
Farid Tejani: Partner at a FinTech SW
Sean Löfgren: Software Engineer
Karim Morgan Nehdi: Entrepreneur
Duane Hodges-Stubbs: Working in IT since the mid-90's
Julien Brun: Web Developer
Karen­: Marketing Consultant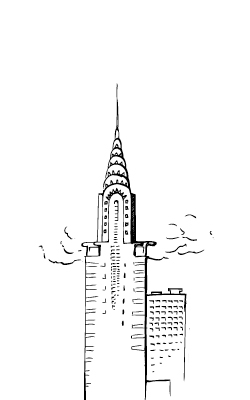 Walyce Almeida: Multimedia journalist
Sean reed: Ruby/Rails/JS Developer
Katherine Fung: Work in online news
Danila: Founder of Sydney Dev Camp
Andy Cohen: Newly minted UXer
Gian­: Entrepreneur from Switzerland
William: Italian Business Development Consultant
Dustin Nobles: Vice President & COO of Lyfe electronic cigarettes
Dmitriy Berenzon: Enthusiast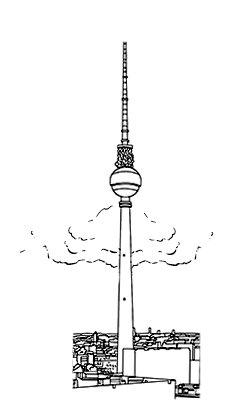 Markus Krogemann: Builder of Software Systems
Maxjakob­: Physicist, scientist, software developer
David: Software Engineer , previously a Games Developer
Kieran McMillan: Entrepreneur, UX & UI veteran from London
Matthias Klatt: Working at Eurostaff Group GmbH
Pedro Rito: Electronics Engineer
Stephan Wieschebrink: CS-student at TU Berlin
Anca: Marketing, PR, Event management

Our Events
London
26 Mar: TechMeetups Partner & Mentor Meet
27 Mar: London Fintech Startups [RSVP HERE]
29 Apr: Guru Program London Spring 2014 #TMUguru [RSVP HERE]
New York
15 Apr 2014: TechMeetups presents #TechStartupJobs Fair New York 2014 [ RSVP HERE ]
Berlin
13 May: TechStartupJobs Fair Berlin 2014 [ RSVP HERE]

In The News
TechStartupJobs Fair London 2014…..Behind The Scenes
Resource Guru at Tech Startup Jobs Fair
One of the main reasons we raised money recently was to help us grow our team. We are currently looking for Ruby on Rails engineers and we attended the Tech Startup Jobs Fair in London earlier this week in search of them.
State: Come join an opinion network for the world
Just state about whatever matters to you, get counted and instantly see where you stand. When everyone's opinion counts, the full picture emerges. How State works? Check it out.
Here's Where You'll Pay the Most to Start Your Startup
A new report highlights the best and worst cities to begin a startup in.
Food Revolution: The High-tech Restaurant Industry #foodtech

Jobs 
London 
iOS/ Andriod Developer
Ruby on Rails Developer @ Yieldify
Yieldify is already being used by some of the largest websites in the UK and is backed by top angel investors.
Full-stack Ruby developer @ Driftrock
We're looking for a pragmatic ruby developer to join our team.
Lead Software Developer / CTO @ Investly @ Investly
A young startup in financial technology space is looking for a lead software developer / CTO in helping to launch our next generation Web platform.
iOS Developer @ Busuu
As a busuu Mobile Software Engineer, you will specialise in building elegant products on world-class technologies.
Android Developer @ Busuu
Professional Android development experience, with a proven history of shipping Android apps
QA Engineer @ Busuu
We are seeking a full-time QA Engineer to join our team, continue our success, and bring the busuu language learning experience to millions more people – anytime and anywhere.
Senior / Lead Designer @ Forward Partners
Forward Partners is a new type of investment firm.
Business Intelligence Analyst @ Busuu
We are looking for a Business Intelligence Analyst to work in a major growth area within the company:
RUBY ON RAILS ENGINEER @ Resource Guru
Resource Guru is the leading provider of cloud-based team scheduling software.
Ruby on Rails Developer @ Explovia
Explovia is a London start-up on an ambitious mission to make the world a little more friendly by building a word of mouth app to spark conversations about London's events, with retail content soon to follow.
C# Developer @ MarketInvoice Limited
MarketInvoice is one of the hottest, most high-profile fin-tech startups to emerge in London over the last few years.
Senior iOS Developer @ State
In this role you'll be working in our world-class mobile team and will take the lead on IOS development.
Lead DevOps Architect @ State
We're looking for a very experienced systems architect, well versed in the world of DevOps (with some development experience as well as systems engineering and operations).
Mobile Product Manager @ CrowdScores
We're looking for a product manager to lead all client side development across Android, iOS and our web app.
Android devs @ memrise
We're seeking an Android dev for both Memrise and CatAcademy.
Lead / Senior Mobile Developer – IOS or Android @ Utelly
Proficient in iOS or Android development
UX/UI
Design guru @ CrowdScores
UX design experience: Experience with Omnigraffle, Sketch or Balsamiq is a plus.
.Net
Developer (API) @ just-eat
As a Developer in an API team you and your team will own several new API's that integrate with parts of the existing e-commerce platform and are consumed by external and internal applications.
Senior Software Engineer (Platform Services) @ just-eat
As a Senior Software Engineer in the Platform Services team you and your team will own services and components that underpin JUST EAT's e-commerce platform.
Head of Consumer Apps @ just-eat
As the Head of Consumer Apps, reporting to the Director of Engineering, you and your teams will be responsible for planning the future technical direction of our consumer websites and native apps on iOS & Android, adding new features from our roadmap, and supporting those changes all the way through to operating successfully in production.
Senior Developer (Business Apps) @ just-eat
As a Senior Developer in the Business Apps team you and your team will own several components that integrate with parts of the existing e-commerce platform and are used by internal personnel to manage restaurants, orders and menus.
Senior Developer (Restaurant Apps) @ just-eat
As a Senior Developer in the Restaurant Apps team you and your team will own several components that integrate with the existing e-commerce platform and which are used by restaurants to receive online orders and manage invoices.
Java
Full stack (Django) web dev @ Memrise
We're seeking a talented full-stack engineer
Senior JavaScript Engineer @ State
In this role you'll be developing core web components and infrastructure at State.
Senior UI Developer (Consumer Web Apps) @ just-eat
As a Senior UI Developer in the Consumer Web Applications team you and your team will own the consumer web applications that are used to place millions of orders on our website each year. Javascript Engineer @ Busuu
We're looking for Javascript Engineer to join our growing engineering team.
Full Stack Python Developer @ YPlan
The back-end team here at YPlan is responsible for the API that the apps talk to, the internal CMS, the various websites, the event partner site, and programming support for the data science team, so basically everything code that isn't a smartphone app.
Front end developer (at engineering startup Lytbulb)
An opportunity for you to work with a global startup servicing the untapped "old world" engineering industries of oil & gas, infrastructure, mining and humanitarian assistance.
Front/Back-End Developers for Google Campus based Health Tech startup @ Liquid Healthcare
We're looking for developers to work with us in TechHub at Google Campus in London.
CEO/CTO
CTO at EdTech Startup @ Google Campus @ NurseryBook
We are looking for our first Software Engineer / CTO / Technical Co-Founder (as a startup at the very start we have the luxury of being flexible!) to join us to help bring this vision to life.
Country Manager / Co-Founder / CEO @ EstateGuru @ EstateGuru
Do you see yourself as entrepreneur and want to get first hand experience what it means to found your own company?
Country Manager / Co-Founder / CEO @ Investly @ Investly
Do you want to work in an international and venture-backed startup?
Lead Developer / CTO for disruptive start up in travel sector @ vidafx
A full-stack developer with a learning outlook
Graduate / Intern
Paid marketing intern @ Driftrock
The role is a paid 2 month placement with an opportunity to join our team full time at the end for the right candidate.
Information Security intern/graduate required for Digital Shadows @ Digital Shadows
To have or be expecting a 2.1 undergraduate degree or above (or equivalent) in Computer Science, Information Security, Computer Forensics or a related degree.
Product Manager-Revenue @ Busuu
You will be passionate about online commerce, and the customer is at the centre of everything you do.
Super Star Product Manager @ Checkout.com
Developing exciting and competing platform capabilities that will deliver value to target segments and drive consumer engagement for Checkout
Product Executive @ Lokku
Lokku is seeking a technically minded, highly analytical rising star to join our Products team in the role of Product Executive.
Intern/graduate required for Digital Shadows® @ Digital Shadows
Digital Shadows® runs a cyber-monitoring managed service that protects its clients' digital footprints.
Opportunity to work as an analyst for Digital Shadows® @  Digital Shadows
This varied opportunity will provide great experience working in a small team with interesting technology as part of the start-up journey. This role is suitable for a final year student or recent graduate.
Sales/Business Development
Sales geek / Business Development Executive @ CrowdScores
We are looking for a smart, energetic and motivated sales star to to become one of the first members of the sales team and help define and kick-start our whole sales strategy selling our UK football data globally.
Business Development Executive @ MarketInvoice
This role involves a mixture of outbound client acquisition as well as managing our growing base of existing users.
Strategy & Analytics Associate @ MarketInvoice
Responsible for all marketing and sales data analysis
Sales Geek (Sales Executive) @ Adthena
We are looking for a smart and motivated sales star to sell our industry-leading technology to enterprise businesses in the UK.
Sales Development Executive for Ometria (B2B Tech Company in Mayfair, London) @ Ometria
A driven, competitive and ambitious individual who is looking to build a successful career in sales. You should be
full of business and entrepreneurial spirit.
Finance
Financial Controller @ Yieldify
Work with our third party firm to prepare management reports and financial information.
New York 
Awesome PHP Developer @ Huddlebuy
With so many opportunities and great startups out there, here's why you should consider Huddlebuy.
Medium weight digital designer @ Qubit
We're looking for someone to lead Qubit's design team and take our digital presence to the next level.
Berlin 
Ruby on Rails Developers
Software Developer (m/f) @ LiquidM Technology GmbH
We don't care if you're a rock star, a ninja, a jedi or a mum/dad.
Senior Ruby Developer (m/f) @ AppLift GmbH
You are experienced in building applications in Ruby on Rails
RUBY ON RAILS ENGINEER @ Resource Guru
Resource Guru is the leading provider of cloud-based team scheduling software.
CTO
CTO for Berlin/New York-based Music Technology/Adtech Startup
Songflutter is an early stage B2B company developing musically intelligent solutions for license to the online music, media, and advertising industries.
Marketing/Sales/Accounts
Account Manager role @ Yieldify
Working on Strategy and thinking of ways to increase leads, sales and social presence for our clients using Yieldify.
If you have a job you would like to promote post it at TechStartupJobs

Reading & Viewing 
How Startup Valuation Works -> #tueinfographic  – Startup Infographics
5 Startup Hiring Mistakes That Can Crush Your Culture – OnStartups.com

Ideas To Be Brought To Life 
If you have an idea please submit at TechIdeaHub

Our Partners
London 
Barclaycard has always developed close relationships with entrepreneurs and start-ups, partnering with people having fresh ideas that will lead to tomorrow's innovations. We are happy to sponsor and support TechMeetups.
Rackspace provides Hybrid Cloud infrastructures powered by OpenStack®
Rightmove is the great British web success story. We launched in 2000 and rapidly became the number one destination for UK property search. The company floated in 2006 and is a firmly established member of the FTSE 250. Rightmove is now the biggest home-grown web brand in the UK – in January 2013 our traffic levels were only surpassed by the global brands Facebook, Google, YouTube, eBay and Amazon.
Card payments for mobile apps.  We make it easy to add the building block of payments to your iOS and Android apps.  Our RESTful APIs and SDKs let you quickly and easily integrate card payments, sign up third parties to accept cards directly and control funds flow (beta) all from one simple API.  Whether you're looking to increase m-commerce conversion or build your own mobile payments business, judo is your one stop solution.
Instant access to online talent
Special deal for TechMeetups members: Register today on Elance and receive $50 towards your first online hire to help you launch your business. Click here
Constant Contact
We'll Help Your Small Businesses Succeed. Try Email Marketing Free. Create and grow customer relationships in this socially connected world
Paymill offers an innovative payment solution which enables online businesses and services to accept payments on their websites. The company is currently active in 34 countries across Europe and other regions. The developer-friendly API, the fast onboarding process (within 48 hours), its transparent pricing as well as the top-notch customer support make all the difference! Check it out
Kingsley Napley LLP is a London based and internationally recognised law firm with a specialist team advising technology companies on a range of legal issues
Radford has provided compensation market intelligence to the technology and life sciences industries.
Founded in 2008 to assist Financial Services organisations plan, manage and execute change; Broadgate Consultant's reputation for pragmatic, experience led quality has helped us grow dramatically in a volatile economic environment.
Broadgate's aim is to develop long-term, mutually rewarding relationships with our clients. We have consistently delivered for our existing clients and are looking to broaden this solid foundation.
Venner Shipley – European Patent and Trade Mark Attorneys Lawyer
Berlin
Raue LLP advises domestic and international companies and governments on investment activities, transactions, regulatory issues, and in legal disputes.
Instant access to online talent
Special deal for TechMeetups members: Register today on Elance and receive $50 towards your first online hire to help you launch your business. Click here
Paymill offers an innovative payment solution which enables online businesses and services to accept payments on their websites. The company is currently active in 34 countries across Europe and other regions. The developer-friendly API, the fast onboarding process (within 48 hours), its transparent pricing as well as the top-notch customer support make all the difference! Check it out