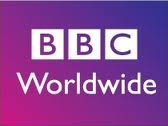 BBC Worldwide today revealed not five but six UK based digital media start-ups to take part in the first Labs programme.Check out their announcement here: http://www.bbc.co.uk/mediacentre/worldwide/150812labs.html 
Companies joining the program on Sep 10th are Flooved, Foodity, KO-SU, Krowd 9, MiniMonos, and wireWAX. Learn more about the companies here: http://www.bbcwlabs.com/companies/
Shawn Ghosh Founder of TechMeetups has joined The BBC WorldWide Labs Program as a mentor to help Startups with their Technology, Sales & Marketing Needs.
The BBC Worldwide Labs programme seeks to work with the most dynamic emerging digital media companies in the UK.  Due to the incredible calibre of applicants, the Advisory Board decided to offer an additional place. MiniMonos, wireWAX, Foodity, Krowd 9, Flooved and KO-SU impressed members of the Board and Labs mentors alike, during the month long deliberation process that included an in-person pitch session.  More than 75 companies applied for the scheme, an overwhelming response considering that this is a new programme, with no financial offer.
Jenny Fielding, Head of BBC Worldwide Labs and New Digital Ventures said of the news: "I'm excited to announce our finalists and was overwhelmed with the calibre of applicants. It's made the selection process incredibly difficult – so much so that we decided to add an additional spot. The finalists are a fantastic mix of strategically aligned companies in areas ranging from education, cloud delivery, games, mobile, kids and video. The mix of companies and entrepreneurs is exactly what we were hoping for when we came up with the idea for BBC Worldwide Labs.  And we even bucked the tech start-up trend as half of our companies have female founders. Now the fun part starts – bringing the vision of Labs to life!"
The start-ups will be offered workspace within BBC Worldwide's west-London based offices beginning  September 10th for a six month period. They will also have the opportunity to work alongside specialists from across BBC Worldwide who can offer sound business advice in areas such as: technology, content, marketing, sales and distribution, advertising, PR, HR, legal among others.
They will gain support and advice from the Advisory Board too, which comprises six respected visionaries from across the digital and technology world, which between them hold a wealth of experience across digital media, technology, business strategy, entrepreneurship, sales and marketing. The board includes: Jenny Fielding, Head of BBC Worldwide Labs and New Digital Ventures, Daniel Heaf, EVP & MD, Digital, BBC Worldwide and Ralph Rivera, Director, BBC Future Media, Sherry Coutu, Non-exec Director, Angel Investor, Rogan Angelini-Hurll, General Partner, PROfounders Capital and Ezequiel Vidra, Head of Google Campus.
The team behind Labs has also devised a bespoke programme of inspiring talks and networking events including: an inauguration event for Labs start-ups to present to our community of mentors a session on Asset Creation and Funding at Google Campus on and a Social Media Event planned for London Internet Week in November to name a few.
Whilst BBC Worldwide is not seeking to inject money into the selected companies, it is hoped that commercial deals and partnerships will transpire, thus helping to catapult the start-ups to their next level of success.
List of selected companies:

Flooved is an online subscription platform that gives students access to a tailored collection of university textbooks, monographs, video media and trade non-fiction on any web-enabled device. They also incorporate and curate the webs' best free content, making it interactive and dynamic. The goal is to help students transform their educational experience so that they learn better, faster, and smarter.

Foodity's e-commerce tool kit provides publishers with simple tools to turn recipe ingredients into online shopping baskets. The technology has already been adopted by recipe publishers and major grocery manufacturers and retailers, helping customers plan their grocery purchases to suit their budgets and dietary needs, measure their nutritional intakes and discover food they'll love. As Foodity helps shoppers plan, they share insights into purchasing intent, leading to great opportunities to inform and influence them.

KO-SU is an interactive mobile learning platform that enables teaching and learning via mobile phones. It can be used by individuals, schools, small businesses and large corporates alike, allowing users to create interactive activities optimised for the mobile screen. KO-SU goes beyond the traditional classroom and can be used anywhere a mobile device goes. Interactive activities are created from templates that support text, images, audio, videos, multiple choice, free text questions and even drawing tasks.

Krowd 9 has developed a cloud-based mobile app platform that delivers an innovative 'sports social broadcast' service primarily targeted at emerging markets.

MiniMonos is an ethical brand for children based on a virtual world for kids aged 6 -12. Children join for free to get a monkey avatar, interact with others on the site and play games. Since launching in the UK, the site has attracted over 1 million registered users. MiniMonos members have now completed over 1,000 real work eco projects in their communities and received recognition and  rewards in our virtual world.

wireWAX is an online tool for adding clickable/touchable hotspots or 'tags' to moving people and objects in video. Users can then link those tags to in-video pop-ups with more information, images and/or click-through links. They can also add SoundCloud tracks, Instagram images, YouTube videos and lots more. Users who want a bespoke experience can request a custom tag and pop-up to fit their campaign or brand. wireWAX works across platforms and devices and is being used by global brands such as Nike, Tommy Hilfiger, Rip Curl, Levi's to create powerful, innovative and, in some cases, monetised interactive video experiences.
About Techmeetups:
TechMeetups has been setup to create a global network of Tech communities from San Francisco to Sydney. We believe that Tech communities are isolated and great things can be achieved if we connect within our cities and outside our borders. Our goal is to create a global Tech cluster of over 50 inter-connected Tech communities by 2013.
Membership to our communities is free and anyone thinking about doing their own Startup and wanting to bounce ideas off each other, meet potential partners or investors in their city or even connect with like minded individuals in other parts of the world are welcome to join our groups! TechMeetups is all about YOU so come along, join us and lets connect to form a truly global tech community!
Techmeetups launches the Guru Program to help Startups & early stage companies with mentoring on all aspects of your Business.
Limited spaces are available – book your place on the Guru Program now to attend in London or remotely from anywhere in the world.