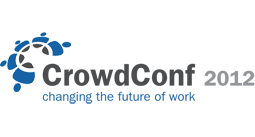 CrowdConf 2012 will held on Tuesday, October 23 at Mission Bay Conference Center in San Francisco, CA.  Hosted by CrowdFlower, it is the first and leading conference on crowdsourcing and the future of distributed work.
As an event partner of TechMeetup's CrowdCamp Unconference, CrowdFlower is offering all TechMeetups members a 25% discount on all CrowdConf tickets. Grab this fantastic opportunity to be part of this year's CrowdConf and save up to $170! Click here to see all ticket types and the TechMeetups members discount code.
http://www.techstartupdeals.com/
Join an international audience of more than 500 execs, scholars, investors, entrepreneurs, and data heads at the 3rd annual crowdsourcing conference. CrowdConf will feature presentations, panel discussions and smaller breakout discussions in three tracks, as well as a lively expo hall full of exhibitors and sponsors.
Keep current on the latest trends, research and real-world applications in crowdsourcing. Hear from the best thinkers in crowdsourcing from policy, investing and marketing to arts, crisis relief and task design.
Learn more about Techmeetup's CrowdCamp
(London, Dallas, New York, Miami)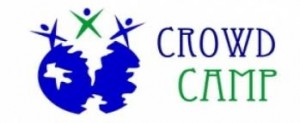 With the rise of the Internet and the advent of Web 2.0 technologies, social media and advanced telecommunications, crowdsourcing is all the rage these days and it's easy to see its advantages. By outsourcing responsibilities and duties to a 'crowd' of people, you are benefitting from
the talent and experience of the people most equipped to undertake the task in question.
Find your city:
About Techmeetups:
TechMeetups has been setup to create a global network of Tech communities from San Francisco to Sydney. We believe that Tech communities are isolated and great things can be achieved if we connect within our cities and outside our borders. Our goal is to create a global Tech cluster of over 50 inter-connected Tech communities by 2013.
Membership to our communities is free and anyone thinking about doing their own Startup and wanting to bounce ideas off each other, meet potential partners or investors in their city or even connect with like minded individuals in other parts of the world are welcome to join our groups! TechMeetups is all about YOU so come along, join us and lets connect to form a truly global tech community!