TechMeetups Paris organised its Drinks & Demo Night in Paris on 22nd of March at EPITA, 24 rue Pasteur, Le Kremlin-Bicêtre.
The presenters for the evening included : Mirjana Glavonjic from TechMeetups, Daniel Jarjoura from Startup42, Corentin Guillemard from Paymill, Julien Laz from Cityzeum and Tahar Jarboui, Apptiv-IT
The evening was kicked off by Mirjana Glavonjic, Global Operations Manager at TechMeetups talking about TechMeetups, what it has achieved so far and its plans for the Paris Tech community.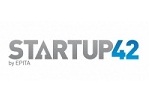 StartUp42 is a 4-month startup accelerator aimed at helping early-stage technology startups go from a good idea to a minimum viable product and the validation of initial market hypothesis. They are a non-for-profit project backed by EPITA and a network of established corporations.The program is absolutely free and they don't take equity! They also don't invest in startups but offer expertise, infrastructure and network.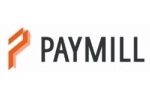 Paymill offers an innovative payment solution which enables online businesses and services to accept payments on their websites. The company is currently active in 34 countries across Europe and other regions. The developer-friendly API, the fast onboarding process (within 48 hours), its transparent pricing as well as the top-notch customer support make all the difference! Check it out here: www.paymill.com, @Paymill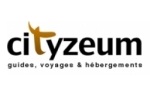 Cityzeum promises to make your city into a museum (hence the name) and cut down the dozens of sites one visits when planning a trip. It helps travellers with travel guides, get questions answered and share experiences with other fellow travelers. WIth over 1 million travellers using it monthly its definitely making its mark helping make your next travel a bit of social.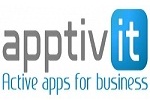 Apptiv-IT is a mobile app development company and has developed a suite of Active Apps for small and medium Business which helps you keep in touch with your Business. The App includes modules to help teams & groups like Wall, Agenda & Requests. Other interesting features include Timeline of what team members are doing, Colleagues, Contacts, Simple HR & Document sharing.
The evening concluded with Networking to help connect the Paris TechMeetups community. Based on the response our plans are to do more such events in the future.
Special Thanks to Daniel Jarjoura of Startup42 in helping us find the venue and EPITA for providing its awesome Ampitheatre for us to host our event.
For all updates about Paris Startup scene, join TechMeetups Paris group.