Meet Symphony Retail – one of the companies that come to Paris Tech Job Fair on the 17th of May in order to find new, talented employees. There's still time to prepare for the event and learn more about the awesome employer they are. So, make yourself comfortable and let us show you what Symphony Retail is all about.
The company specializes in AI-driven solutions and customer-centric insights that drive validated growth for retailers. More than that, they're a leading provider of these services in their industry and their ambitions are to achieve even more.
Symphony Retail Ai is the leading global provider of Artificial Intelligence-enabled decision platforms, solutions and customer-centric insights that drive validated growth for retailers and CPG manufacturers, from customer intelligence to personalized marketing, and merchandising and category management, to supply chain and retail operations.

Symphony Retail Ai is innovating rapidly to drive faster, more profitable decisions through AI, machine learning and voice technologies. We are trusted by over 1200 organizations including 15 of the world's 25 largest grocery retailers, thousands of retail brands, and hundreds of national and regional chains worldwide to help solve their toughest business problems, through AI-powered customer intelligence and retail solutions.
Currently, they're an international industry leader with a multinational team of over 1000 employees across all continents. More than 1500 organization from 70 countries, including 15 global grocery titans trust their solutions on daily basis.
What's the secret behind their success?
"Our customers recognize the quality, dedication and deep industry understanding our people bring to every situation and it is a key reason they partner with Symphony Retail AI to solve their business challenges", says the company.
That's it: it's their people who make it happen. A devoted team of employees working in different places around the globe but with a mutual goal. You too can become a part of that team, so let's see who is Retail Symphony looking for: "We seek individuals with skills in retail requirements analysis, design, development, support, consulting, implementation, marketing and sales".
Symphony Retail Ai's Retail Solutions Division, formerly Symphony GOLD, provides software solutions for personalized marketing, merchandising and category management, retail operations, and supply chain planning and replenishment. The Customer Intelligence Division, formerly known as Symphony EYC, focuses on solutions for customer-centric insights, category insights, promotions and personalized, omnichannel customer interaction.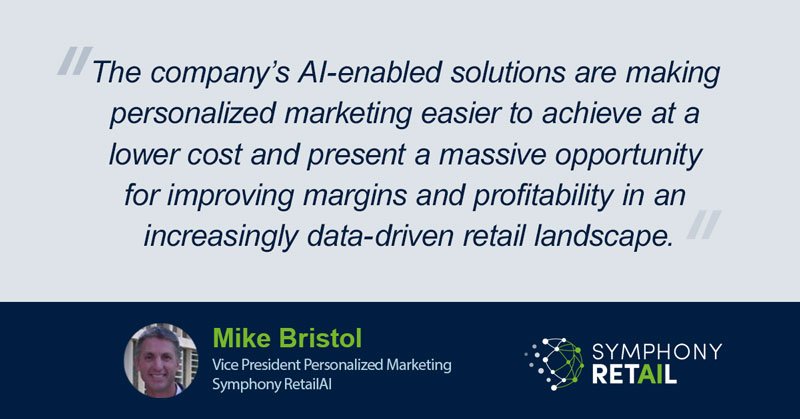 They need people with a passion for what they do, with ambitious goals and broad horizon. Do you think you'd fit in?
Join them now. Look up their current job openings on Tech Startup Jobs and meet them in Paris. Remember that as a job seeker, you can book your ticket for free! Do it now and open the door to a world of awesome growth opportunities!
To learn more about Symphony Retail visit their website, Twitter or Linkedin!