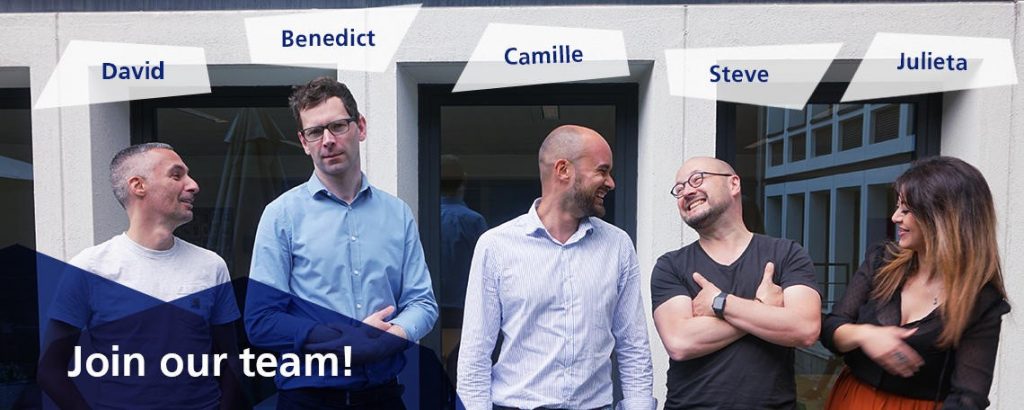 StepStone is a group of leading job boards all over the world. With their job site brands, they make sure the right candidates find the right job with the right employer. On a global level, StepStone operates several job boards and niche job boards.
More than 60,000 companies use StepStone job boards successfully for the recruitment of qualified specialists and executive staff. Founded in 1996, StepStone is one of the most successful online job board businesses today. Operating over 10 top brands with 72 million visits and nearly 9 million jobs per month.
At Techmeetups, we are glad to announce that the team will be joining us for the Berlin Tech Job Fair 2020 and the  Munich Tech Job Fair 2020.
Check out the company's study on salary and expenditure across cities in Germany
Salary: East vs. west
Thursday marks the 29th anniversary of German Unity Day. The unification agreement of October 3, 1990, was intended to standardize living conditions in East and West Germany. However, skilled workers in the eastern federal states still earn significantly less than in the west.
Skilled labour demand as an important factor
While the gross average salary for a specialist in western Germany is currently 60,900 euros, her equivalent in the east earns an average of 48,900 euros annually – that's around 20 per cent less. There is even a 22,000 euro difference between Hesse, the state with the highest average salary in Germany (65,800 euros), and Saxony-Anhalt (43,800 euros). "The wage gap between East and West Germany can be explained primarily by the demand for skilled workers. In federal states such as Hesse or Baden-Württemberg, around four times as many skilled workers were sought in 2019 as in Saxony-Anhalt, for example,"says Dr Anastasia Hermann, Head of Research at StepStone.
No east-west divide in the relationship between income and rent
But professionals in East Germany not only earn less but they usually also have to spend less on rent. StepStone not only evaluated the average salaries but also in cooperation with the real estate portal immowelt.de also the average rents in 384 urban and rural districts in Germany.
The analysis shows that the share of the salary that has to be invested in rent is 19.2 per cent on average in the ten largest cities in eastern Germany. In the largest cities in the west, this share is almost the same at 18.9 per cent. However, the distances between the individual cities are sometimes large, both in the east and in the west: for example, while 29.5 per cent of the salary goes into living in Munich, it is just 15.4 per cent in Hanover and only 16.3 in Düsseldorf Percent.
Berlin is the frontrunner in the east: 23.4 per cent of the salary has to be spent on the rent – however, due to its history, Germany's capital is an exception among cities in eastern Germany, both in terms of salaries and in terms of rents. But also in Potsdam (23 per cent) and Rostock (22.7 per cent), a relatively large proportion of the salary goes into rent. In Chemnitz and Magdeburg, on the other hand, skilled workers with 13.7 and 13.8 per cent of the salary have to spend significantly less on living.
Overview of the relationship between salary and rent in the 10 largest cities in East and West Germany:
East
City – asking rent net cold in 2018 (apartment 80-100 m2) per month median – the average salary for specialists and managers per year – Share of annual rent in gross annual income
Berlin 1,010 euros 51,700 euros 24.4%
Leipzig 620 euros 36,300 euros 20.5%
Dresden 700 euros 45,200 euros 18.6%
Erfurt 680 euros 44,300 euros 18.4%
Chemnitz 460 euros 40,200 euros 13.7%
Magdeburg 530 euros 46,000 euros 13.8%
Halle an der Saale 560 euros 41,600 euros 16.2%
Jena 840 euros 47,000 euros 21.4%
Rostock 800 euros 42,300 euros 22.7%
Potsdam 900 euros 46,900 euros 23%
West
City / district – asking rent in 2018 (apartment 80-100 m2) per month in median – average salary for specialists and managers per year – Share of annual rent in gross annual income
Frankfurt am Main 1,190 euros 69,700 euros 20.5%
Hanover 690 euros 53,900 euros 15.4%
Stuttgart 1,100 euros 65,800 euros 20.1%
Munich 1,500 euros 61,100 euros 29.5%
Düsseldorf 870 euros 64,000 euros 16.3%
Cologne 900 euros 60,000 euros 18%
Essen 590 euros 58,300 euros 12.1%
Hamburg 1,080 euros 58,000 euros 22.3%
Nuremberg 860 euros 57,400 euros 18%
Bremen 780 euros 56,100 euros 16.7%
About the StepStone salary planner
The database for the calculation of average salaries was the StepStone salary planner, which is based on more than 138,000 data records. Salaries correspond to the average of the city and rural districts mentioned in the period from October 2017 to March 2019. For the StepStone salary planner, job experts and market researchers have developed an algorithm that is based on the most important salary drivers (e.g. industry, job, experience) provides an accurate forecast of personal salary levels. Further information at www.stepstone.de/gehaltsplaner
Calculation basis
The database for the calculation of rental prices in the selected German city and rural districts were offers advertised on immowelt.de. Only the offers that were increasingly in demand were taken into account. The prices are offer prices, not final prices. The prices reflect the median of the apartments offered in 2018 with a living space between 80 and 100 square meters. The median is the average value of the offer prices. The rental prices are net cold rent for new rentals.
Find StepStone on Website | Facebook 
Looking for a job, your next co-founder or recruiting your tech talent?  Berlin Tech Job Fair 2020 and the Munich Tech Job Fair 2020 are events to attend. Visit Tech Events for more information about the events and how you can get more out of the experience and also get yourself a ticket to an event!
Website: Techmeetups.com visit and treat yourself to a community of tech business events and support!
TechMeetups.com 8 years. 21 cities. 68 job fairs. 1100+ hiring companies. 60,000+ job seekers.