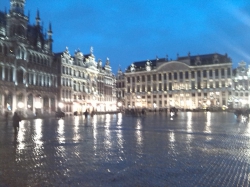 Last week I hopped on the Eurostar over to Brussels and have the rainy albeit slightly blurry picture (probably due to my shivering hands) of Grote Market to prove it 🙂
My trip was to meet EU officials and discuss how startups from our tech community could benefit for some of the EU funding now available through Horizon 2020.
For those that know about Horizon2020 or H2020 in short. Its a multi year project to boost Europe's knowledge-driven economy, and tackle issues that will make a difference in people's lives.
The program is massive €80 billion over 7 years and more than €15 billion over the first two years (2014-15) alone. Its something a lot of organisations are looking at very seriously. Well if crowds are one way to judge interest levels the meeting room was packed with people standing around for a seat.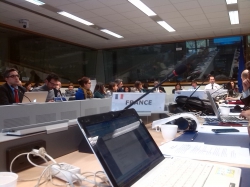 There are a lot of interesting areas one could go after. The categories that would be most interesting to TechMeetups communities are:
1. Open Disruptive Innovation
2. Innovation & Entrepreneurship Support
3. Advanced Digital Gaming & Gamification
4. Big Data & Open Data Innovation
5. Support for ICT Creative Industries
I can almost sense the sigh & groan among startups when they hear about EU Funding. It is not the easiest available funding to access but for proposals that can attract anywhere from €50k to over €2m without taking the shirt off your back maybe its worth having a closer look.
To help startups access this funding TechMeetups are organising a series of road shows where EU officials / consultants would talk more about what is available to you and how you could go after this funding.
Here is a tentative plan for the road shows:
We are also finalising a plan to organise Workshops to help Startups go through the basic steps to get registered and help them with their proposals. If you are interested you can post your interest on TechIdeaHub.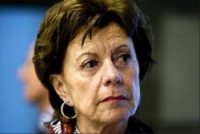 So I know EU funding can be tough to say the least but with the amount of funding available and the extra push being given by Neelie Kroes I think now is the perfect time to give it a shot.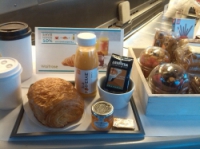 Hope over to Brussels on the Eurostar and go after that funding. The food is quite good and you even get breakfast whipped up by our good old Waitrose so would never feel too far away from home.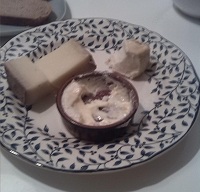 And for the more adventurous ones you might want to dive into some 4 year old goat cheese. At over €100 a kg it has a taste that is very acquired but can grow on you very quickly 🙂