Ten mentors were on hand to advise four startups who pitched at the Startup Clinic last Tuesday, 09th July 2013, at the CASS Business School in London, .  The event included presentations, mentoring and a networking cocktail hour.
Emerging entrepreneurs face an unusually fast-moving and competitive business environment.  This is mostly due to the speed of technological changes, accelerated product cycles, global competition and sophisticated financing strategies which often demand resources and experiences beyond the reach of the typical start-up entrepreneur.  Through this unique mentoring process at the Startup Clinic, TechMeetups aims at offering the help that is needed to confront the complexities that Startups are facing  by providing various support from Funding to Mentorship and from Product Development to Marketing.
Mentors are selected for their experience in areas relevant to the needs of entrepreneurs and for their enthusiasm regarding the program.  Those present were Jane Reoch, Investor Director at CASS Entrepreneurship Fund, Michael Carter, Chartered Accountant at eFactory, Hayley Conick, Country Manager at Elance, Kerry Chapman, HR Consultant at HR Insight, Stephen Findlay with 12 years experience in investing and advising in technology VC and mid market private equity works from Angel Investor, Jonathan Hewett from Venner Shipley, Robin Wilson, Head of Consumer Services at Rightmove,  Simon Halberstam, IT Software and Service Provider at Kingsley Napley, Ryan Janssen from m8 Capital, Aristos Peter, Corporate Finance Fundraiser for early-stage investment at We klik.
While the innovative and creative Startups were:
Vocabla is a new way of learning English vocabulary. People can learn together and keep motivation with the aid of technology & gamification. Vocabla operates in several markets as Spanish speaking, polish, arabic and chinese.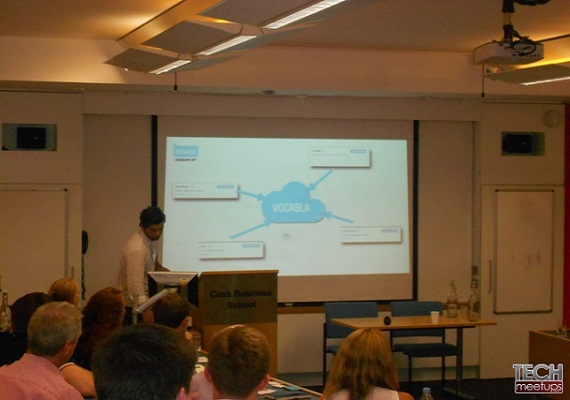 Simple2Connect is reinventing networking by bridging the gap between the mobile technology and the way professionals currently network. Simple2Connect develops an app that will allow users to see the profiles of other people in their vicinity. It is targeted at professionals, entrepreneurs and event organizers.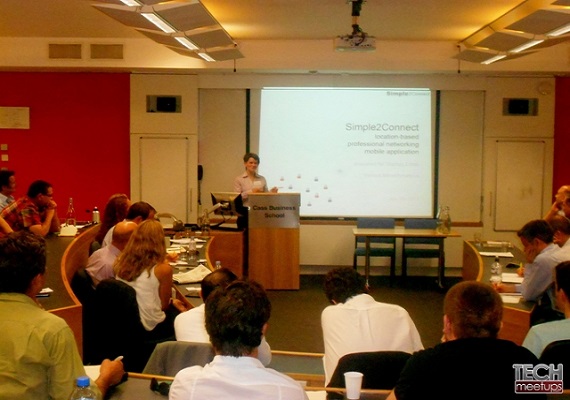 i make that happen, allows promoters to sell tickets for events using crowdfunding.  If the crowd want an event to happen they have to make it happen by purchasing advanced tickets.     It is a game-changer, it paves the way for the future of event planning and creation by enabling promoters to sell tickets directly to their audience, where the sales dictate if the event gets off the ground or not.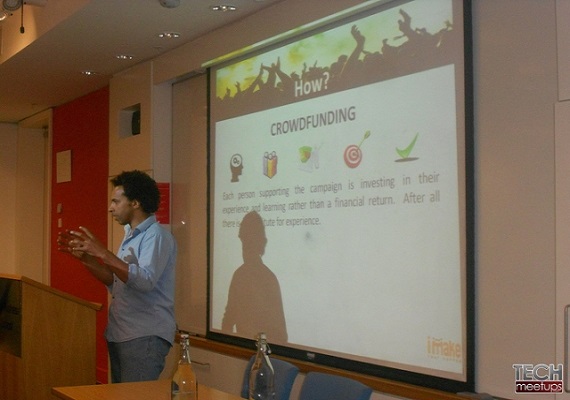 ViADOT is an alway up-to-date guidebook that uses image recognition and searching tools which allow travellers and Londoners to find unique events and sights across the city. The emphasis is on allowing users to search for things their way.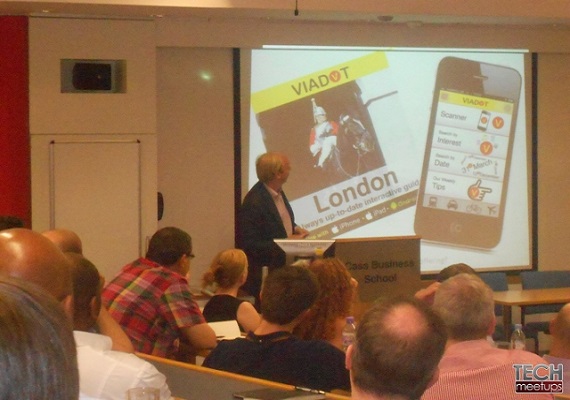 Sure, entrepreneurs can eventually succeed with the help of  mentors now. Mentors can help change one's business life for the better. Some might talk with Startups weekly; others once or twice a year; others only once during the business life. All of those conversations will be valuable; the mentors have been down the road Startups are seeking to travel. Chances are they can make their trip vastly more efficient.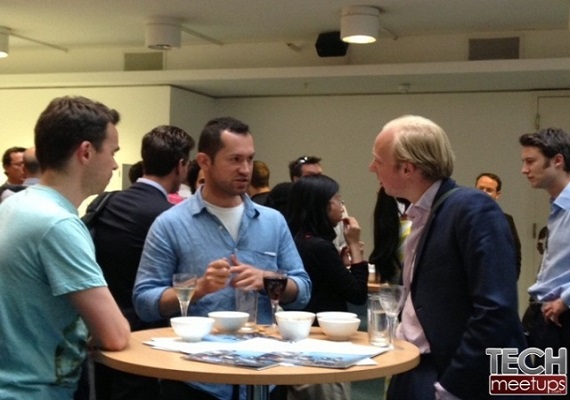 Those who missed out the event, register quickly for the TechMeetups Guru Program starting on September 17, 2013.