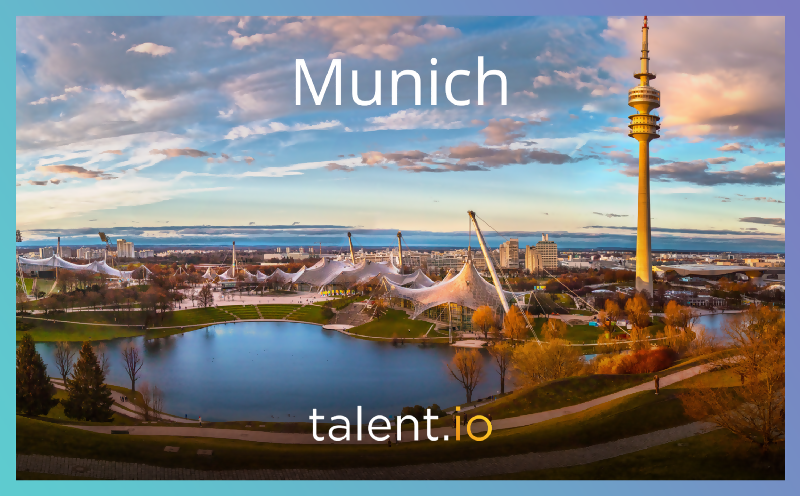 talent.io provides a great free resource for all tech professionals who are looking for a new job in the tech industry. They will be coming to our Munich Tech Fair held on Thursday 24th of October, 2019! It is a great chance to meet experts from talent.io who can help you develop the next step in your tech career.
Grab your tickets here for the opportunity to connect face-to-face with this great venture!
To satisfy further queries about talent.io, we have shared some information with you:
One of the biggest challenges that tech companies face is hiring great candidates.
Between finding candidates who are actively looking for their next job to making sure they fit in with the company culture, it can take several months to recruit a tech candidate.
talent.io is changing that by flipping the recruitment process on its head.
What is talent.io?
talent.io is a selective, reverse recruitment platform designed to be the easiest way to find an excellent technical team.
Each Monday, talent.io hosts job-seeking tech professionals on their platform, making them visible to top tech startups which are hiring in their desired locations.
talent.io vs. Traditional Recruitment
Traditionally it is down to the job applicant to find and approach desirable companies, and this has to be done one-by-one.
More recently LinkedIn has become a popular platform for companies to approach tech professionals, however the lack of any oversight, guidance or controls on LinkedIn often results in high-demand professionals such as developers being swamped with approaches of job offers, often irrelevant and regardless of whether or not they are ready to move on.
talent.io ensures that job candidates hosted on the platform only become approachable by the verified companies at the point that they are ready to change jobs, and for the roles and technologies that they're desire to work in.
On talent.io, transparency is key. There are no middle-men, every candidate and company have direct contact over the platform. Clients do not rely on a consultant, thus giving full transparency and control to the user base.
talent.io strives to create the simplest process from contact to hire through custom technology and streamlined processes.
The Selection Process: How talent.io Determines which Candidates and Companies to Accept?
After signing up, every candidate is assigned a specific Talent Advocate prior to their acceptance onto the platform, while every company is assigned a Client Executive who assesses the type of profiles the company needs to build out their technical team.
For candidates, this means accepting highly-qualified profiles who are actively looking for their next job.
For companies, this means meeting specific criteria such as paying market salaries, having an internal tech team, and receiving seed funding or currently generating revenue.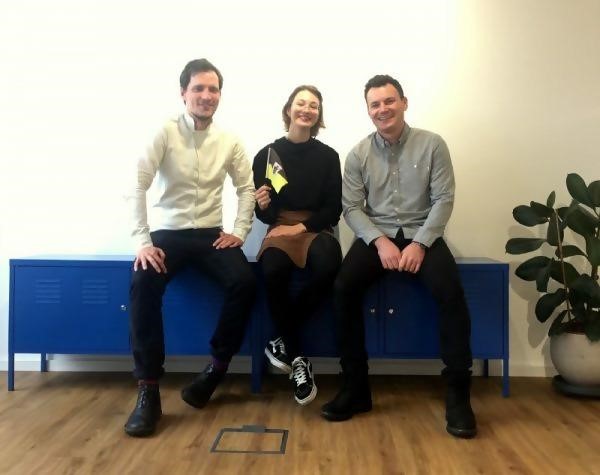 Munich's Stack and Salary Status
talent.io research shows Java, PHP, MySQL, JavaScript and Python as currently the most sought-after programming languages among hiring Munich startups.
With high living costs for Germany, Munich salaries are correspondingly high. According to PayScale, these are the typical salary ranges for software developers by seniority across all technologies:
 Entry Level: Average €48k, with the top and bottom 10% earning up to c.€61k and from €35k respectively
 Mid-Level: Average €54k, with the top and bottom 10% earning up to c.€64k and from €39k respectively
 Senior: Average €59k, with the top and bottom 10% earning up to c.€77k and from €42k respectively
The platform is host to tech professionals with expertise in all of these technologies among many others, alongside Data, Product, and Design specialists. Working with professionals at every stage of their career, talent.io connects tech teams with anyone from their next junior developer to their CTO.
———
Attend our Tech Job Fair on the 24th of October 2019 meet the talent.io team in person!
You can sign up to talent.io online, or follow them on LinkedIn, Instagram, Facebook or Twitter.