TechMeetups announces its partnership with Rightmove to help startups & early stage companies in London Tech Community.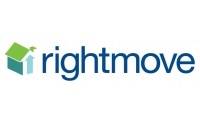 Rightmove is the great British web success story; launched in 2000, it rapidly became the number one destination for UK property search. The company floated in 2006 and is a firmly established member of the FTSE 250. Rightmove is now the biggest home-grown web brand in the UK – in June 2013 traffic levels were only surpassed by the global brands Facebook, Google, YouTube, eBay and Amazon.
Despite this success, they remain a down-to-earth bunch. Their working culture is open, friendly and informal, with people from all areas of the business interacting freely. Rightmove wants Rightmovers to be continuously developing themselves so they provide the support and opportunities for them to do that. Together they work towards the best outcome, both in terms of our technical solutions and continued business growth.
"Rightmove is one of a new breed of tech savvy ebusiness solutions companies that has made a leading position for itself by utilising the latest technologies and now wants to give back to the startup community. Their in-depth technical and business knowledge would be most valuable for any startup wanting to create the next market leading tech company" shared Shawn, Founder of TechMeetups.
This partnership will bring the immense knowledge and know-how at Rightmove to TechMeetups members. Rightmove has committed in helping TechMeetups members through Tech Master Classes, Startup Education Program and Hackathons.
 Rightmove is always on the lookout for the best new people to join the team. "We care much more about the person you are, how you think and approach things, than a list of technologies and buzzwords on a CV. If you are a smart and passionate initiative-taker then get in touch. You could be part of the next chapter of the Rightmove story!"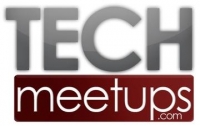 TechMeetups started by launching the London Silicon Roundabout Tech community in December 2010 and since then it has become one of the fastest growing Tech communities in London with over 3800 members. The group was started to bring together Startups, entrepreneurs, investors, techies and webbies in and around London's Silicon Roundabout & Tech City area. TechMeetups organises meetups, masterclasses, hackathons, mentoring workshops, job fairs, parties & socials to get the community together and to help it collaborate.
Apart from being active in London TechMeetups aims to create a global network of Tech communities from San Francisco to Sydney. We believe that Tech communities are isolated and great things can be achieved if we connect within our cities and outside our borders. Our goal is to create a global Tech cluster of over 50 communities by 2015. Till date we have 29 global communities in  London, Cambridge, Manchester, Paris, Berlin, Lisbon, New York, Dallas, Miami,  San Francisco, Singapore, Bangalore, Mumbai, Bangkok, Dubai, Rio, Sao Paulo,  Budapest, Moscow, Belgrade,  Barcelona, Sydney, Amsterdam, Stockholm, Dublin, Edinburgh, Munich, Hamburg, Vienna.