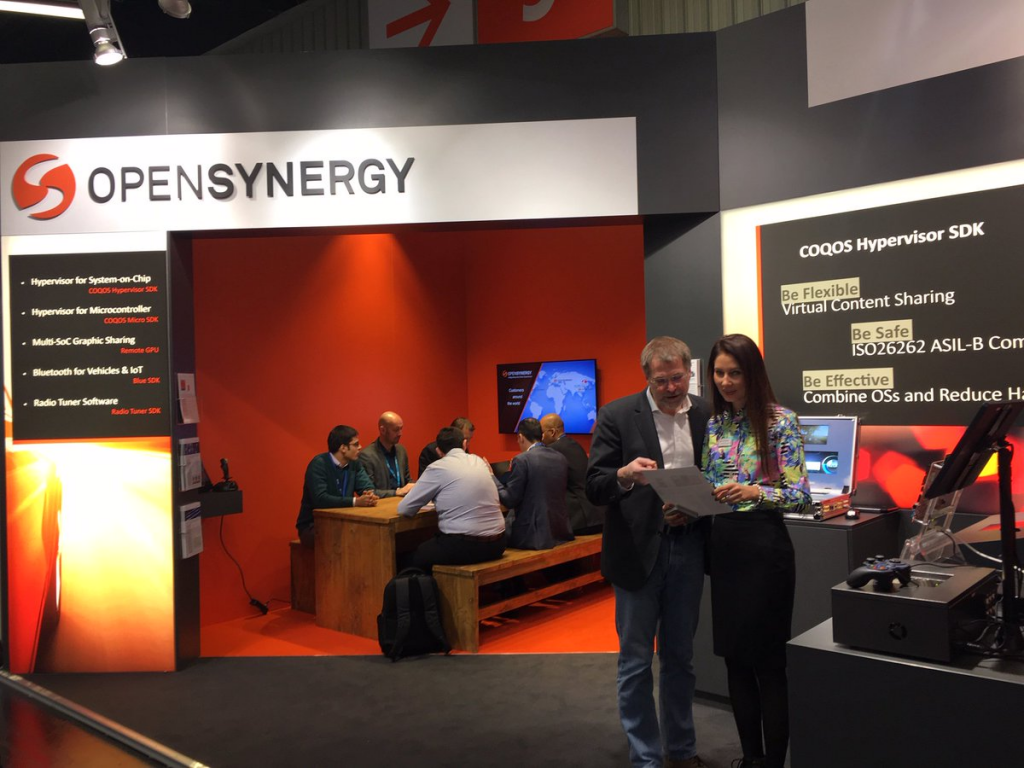 OpenSynergy, an independently managed company that operates worldwide, specializes in embedded automotive software. Since its founding, OpenSynergy has developed and improved its technology, expanded its portfolio into different architectures for powerful SoCs as well as resource-constrained microcontrollers; on numerous BSPs and Operating Systems. It extended the product functionality step by step to meet the needs of its customers. Thanks to its profound AUTOSAR knowledge, OpenSynergy is able to support its automotive customers in projects requiring AUTOSAR know-how. We are happy to announce that the team will be joining us for the Berlin Tech Job Fair  Help yourself to a ticket here!
Today, OpenSynergy has over 150 employees, with engineers representing more than 90% of the workforce. They specialize in embedded automotive software development to achieve high-quality products to optimize the needs of individual use cases. Around the world, OpenSynergy provides its customers with fast and flexible support, both when implementing OpenSynergy's products in the customer's infrastructure and through their qualified engineering services. With its know-how, it supports OEMs and Tier 1 suppliers in all development and integration work for use of OpenSynergy products in series projects.
Standardization for hypervisor-based automotive domain controllers
OpenSynergy contributes to VIRTIO
Berlin, June 06, 2019. The company for embedded automotive software OpenSynergy has now become a member of the OASIS consortium and will contribute its expertise to the open industry standard VIRTIO. OpenSynergy already supports VIRTIO in its product COQOS Hypervisor SDK. With further extensions, VIRTIO will play a central role in the architecture of automotive devices, such as domain controllers and cockpit controllers, to support an ecosystem of compatible software solutions. Regis Adjamah, CEO of OpenSynergy, explains the importance of basing hypervisor platforms on open standards, "OEM´s and Tier-1 suppliers will have greater freedom in choosing the hardware platform, the hypervisor platform and the guest operating system that fits their needs. VIRTIO is the starting point to achieve this goal."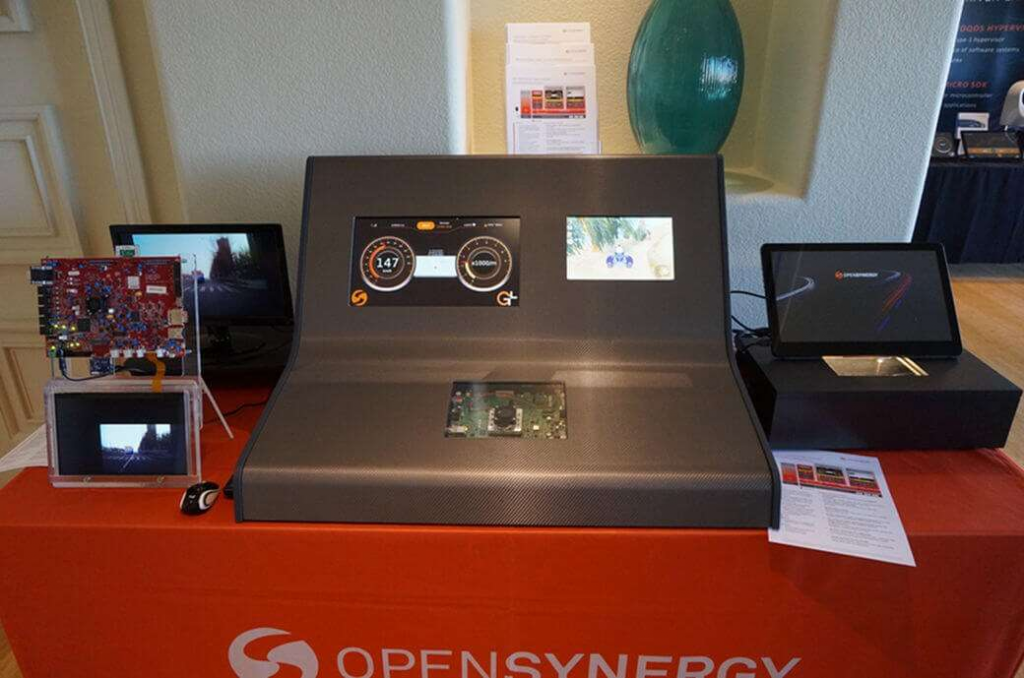 VIRTIO is an open standard for device virtualization. It provides the transport layer and device models for essential computing devices such as Block Storage, Network, Console, GPU, Input, etc. VIRTIO was originally developed for enterprise virtualization workloads and cloud computing that have high demands on data processing performance. With the increasing amount of data driven workloads in vehicles, OpenSynergy sees a perfect fit in VIRTIO for giving virtual machines the bandwidth they need to fulfill today's requirements.
The standardized device interface of VIRTIO allows multiple compatible implementations for guests and hypervisors. The DMA-like nature of the devices allows for high-performance implementations that can easily compete with hardware assisted I/O virtualization models while still providing ease of implementation and safety. The ubiquity of VIRTIO in cloud and enterprise virtualization environments make drivers readily available in all major operating systems.
The OASIS consortium promotes and maintains worldwide standards for several domains. One of these standards is VIRTIO, the standard for "OASIS Virtual I/O Devices." OpenSynergy has now become a member of the OASIS consortium and the OASIS Virtual I/O Device (VIRTIO) Technical Committee to support the standards development. Its automotive expertise will extend the existing VIRTIO standard to meet automotive requirements. The company plans to enhance the VIRTIO specification by adding devices essential to the automotive domain (Audio, sensors, Media Acceleration, USB, CAN, etc.).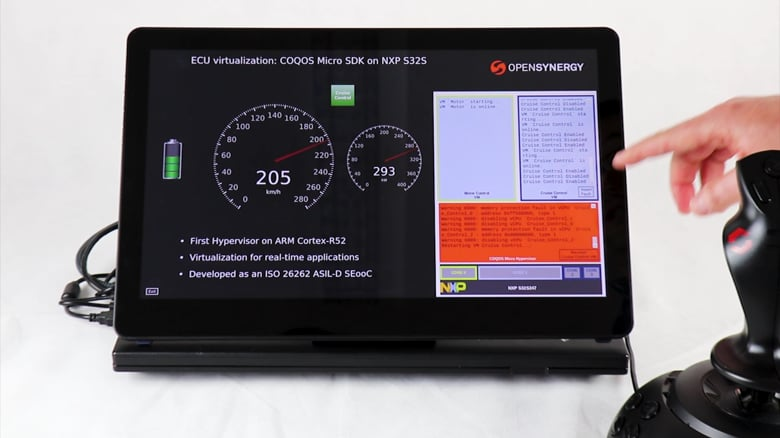 Moreover, OpenSynergy drives the acceptance of VIRTIO as the lingua franca for device virtualization. This will bring the hypervisor technology to the next level, by allowing it to move guest operating systems among different hypervisors without further modification. This will enable greater flexibility for hardware designers and greater re-use for software platform developers.
Find more at OpenSynergy Press Release 
The OpenSynergy portfolio consists of two product families: the hypervisor platforms and communication platforms. Our products are characterized by a high degree of safety and security.
OpenSynergy's hypervisor products help automotive manufacturers and their Tier-1s, to drastically reduce the number of ECUs, which results in a reduction of the network complexity, weight and space. It enables to take maximum advantage of the open source ecosystem, which reduces development cost, time and risk. It optimizes the hardware and software design of the individual ECUs for a better integration of all vehicle systems.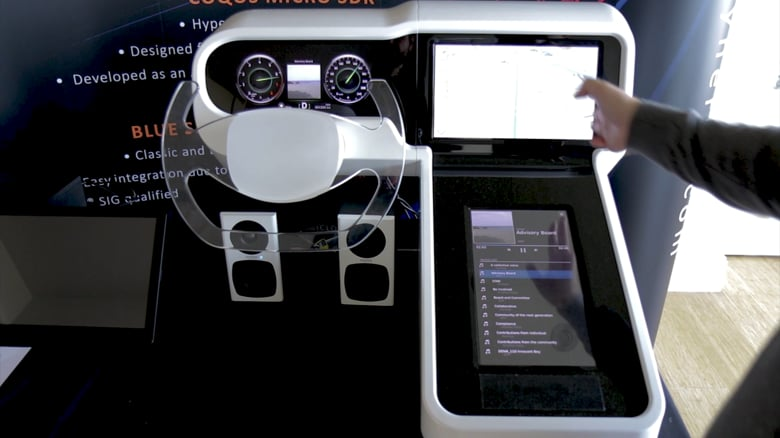 The communication platforms deliver both efficiency and reliability for vehicle communication to complete the integrated driving experience. Different communication technologies help the driver and car to stay in contact with any mobile device.
Find OpenSynergy on Website | LinkedIn 
See you in Berlin!
Looking for a job, your next co-founder or recruiting your tech talent? Berlin Tech Job Fair on 7th November 2019 is an event to attend. Visit Tech Events for more information about the events and how you can get more out of the experience and also get yourself a ticket to an event!
Website: Techmeetups.com visit and treat yourself to a community of tech business events and support!
TechMeetups.com 8 years. 21 cities. 68 job fairs. 1100+ hiring companies. 60,000+ job seekers.