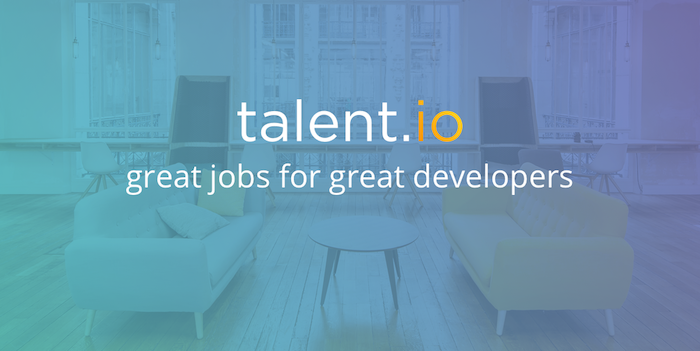 talent.io is the simplest way for software engineers to find great jobs in innovative companies and  Europe's fastest growing recruitment platform for tech profiles. Create your profile in a few minutes by importing your LinkedIn profile.
No CV or cover letter needed: companies apply to you, and you decide who you want to talk to. It's that simple to find your next job.
We operate in Paris, Lyon, London, and Berlin. If you have any questions, do not hesitate to send us an email at [email protected] We will answer within 24 hours.
Over 10,000 developers and 2000 companies (including Deezer, Blablacar, Parrot, N26, and many of the best startups in Europe) have already signed up on the platform and hundred of offers are made every week to software engineers looking for their next dream job.
On talent.io, companies don't have to start a cumbersome headhunting process. Once recruiters sign up, they receive an email every Monday so that they can check out talent.io's new batch of 100 candidates. It takes minutes and radically reduces friction.
1000 candidates signup every week, and only 10% of them are selected for a recruitment session. Candidates are hand-picked according to 2 criteria : their skills and their availability.
talent.io employees will call each engineer individually for around 20 minutes. This way, companies know that they will find competent people on the platform.
Talent
Find your next tech job in one week.
Salaries from €35k to €100k.
Permanent positions. 2000+ tech companies are looking for developers on talent.io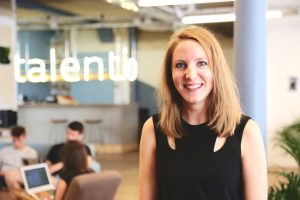 Find your next job in a few clicks
Don't waste time applying to companies. On talent.io, companies apply to you.
Create your profile in one minute
Tell us about yourself and your dream job. Confidentiality guaranteed.
Get tailored job offers
Receive interview requests from companies looking for someone like you.
Pick your next job
Choose which companies to interview with. Find a great job in a few days. It's simple and it works
How can I join?
Simply sign up. Once your profile is approved we'll make it visible to companies and you'll start getting offers.
I don't have a lot of time
talent.io was built for you. You control when to make your profile visible. When you get offers you can choose to accept or reject them in a single click. Finding a new job has never been that easy.
Win €500 by inviting other developers on talent.io
Invite as many developers as you wish. For each one that gets a job through talent.io, we give you €500 as a thank you gift.
Website
Year founded
2015
Jonathan Azoulay
Co Founder & CEO