As a Tech company – Are you looking for talent to launch your amazing idea ? or growing and want to rapidly ramp up your team to hit the market before your competition ?
As a talented developer – Do you want to join an amazing tech company and feel satisfied in building something of value ? Be part of a cool, passionate bunch of like minded people and lose that stuffy tie ?

If these are things that describe you, then you definitely should not miss our TechStartupJobs Fair that is coming up right around the corner on February 21, 2013.
Job seekers will get the chance to mingle with Yammer, Elance, Notiss, Cannovate, Xomo Digital, QuidProQuo,Seren, Present Me, Fusion at London, and Vtradr, who are all recruiting talent for their teams!
We have 10+ tech companies signed up, and have a few employer slots still available. More than 300 job seekers have already signed up! Don't miss out, register here today!

Yammer Yammer brings the power of social networking to your company. Yammer is as easy to use as great consumer software like Facebook and Twitter, but is designed for company collaboration, file sharing, knowledge exchange and team efficiency.
Open positions at Yammer:
Senior Ruby on Rails Developer
Senior JavaScript Enginee

Elance is for anyone who wants to do great work and enjoy a great lifestyle. Be your own boss while choosing the jobs you want and working the hours you want. Get hired for interesting jobs whether you're at home or on a white sandy beach. Elance is the choice for 9-to-5 workers in a rut, talented people in remote regions hoping to be discovered, and everyone in between. And with Elance you're guaranteed payment for all the hard work you do.
Open positions at Elance:
Business Development Manager – Germany and The Netherlands
International PR & Communications Specialist

Notiss is a social upkeep app that lets you discover, capture and remember the important life events of the people you care about most. Notiss removes the noise on social networks and puts a magnifying glass over the most meaningful moments. That means no more adverts, links, game invites, status updates or pictures of cats – just the moments that matter.
Open positions at Notiss:

Cannovate are passionate about using mobile and web technologies to improve the lives of business owners, consumers and the next generation.
We want to take you on a technology journey and show you that it does not have to be complicated and innovations, however small, can deliver big benefits.
Open positions at cannovate: Developers/Hackers

Xomo Digital  develops Eventbase, the world's most trusted event app platform. Eventbase enhances the attendee experience for smartphone and tablet users by providing a feature-rich, location-aware event app. Each native app includes a complete branded event schedule that is always up-to-date as well as participant profiles, interactive maps and social networking tools. Web-based Admin Tools make it easy for organizers to manage their app and sponsor activations help them generate  revenue.
Open position at Xomo: Junior Mobile Developer

QuidProQuo is a new peer-to-peer lender which provides a channel for investors to directly fund small and medium-sized enterprises (SMEs), avoiding the need to use high-street banks. Our vision is to be the alternative funder of choice for small & medium-sized businesses through the business growth lifecycle. QuidProQuo is a fresh new startup that is looking to disrupt the financial services industry and make finance fair for small businesses and investors.
 Open positions at QuidProQuo:
Front-end web developer / user-interface engineer
Software engineer / back-end python developer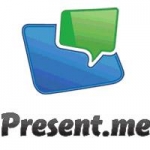 Present.me Who should use Present.me? Anyone who has an important message to get across. In this new 24 hour globalised world we're in, often we're not even in the same timezone as some of the people we need to meet or communicate with. If you're a business, it could be with your colleagues, your clients, your suppliers or even your prospects. How often have you sent a slide-deck or a document to someone with that nagging doubt that they won't fully understand it unless you talk them through it. Now you can send them a link to your presentation with the full confidence that they will 'get' it, and because it's on-demand, they can watch it whenever they're ready and as many times as they like.

Foodity For over two years we've been developing our technology and have built web and content solutions for major brands and retailers in the US and UK. More recently we've been working on pilots with major names in publishing, both online, and in print. We have an excellent team of 15, located in London, New York and Paris. Our experienced managerial and advisory team is working hard at bridging the gaps between consumers and businesses in the FMCG industry. What's more, our technology has been developed by our highly skilled team transferred from FizzBack, so it's really well built. Our team members are creative and innovative with a broad   range of skills and experience that make us great to work with.Foodity will be recruiting for their open positions at our TechStartupJobs Fair.
PARTNERS


Seren, Fusion at London, and Vtradr are all also recruiting talent for their team  at our TechStartupJobs  Fair!