Once again the TechMeetups London Drinks & Demo brought out a great bunch of innovative ideas from our London community.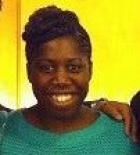 It was kicked off by Deborah Akinpelu from Pearson presenting Pearson's Plug & Play API Program.
This was the first time an Enterprise presented their API at our Drinks & Demo night and shows the interest innovative businesses have in working with Startup communities to promote and push out their content to create cool innovative solutions.Deborah presented a couple of Apps built using their API – Maptouria a tour application mashes Eyewitness Travel Guides, Wikipedia & Yelp and Voluntarily a Nursing & Health Survival guide for student nurses available on the App store were both created during Hackathons using the Pearson

API which can be found at http://developer.pearson.api.com

Our next presenter was Nimit Shishodia from Ecode Networks who is trying to redefine traditional networks
 and talked about Software Defined Networks or programmable Networks the idea being that programmable networks gave more power over hard coded networks. Interesting technology that should get some of

the major networking companies like CISCO take notice once the product matures.
For all updates and event announcements in TechMeetups London community, join London Silicon Roundabout Group.