Hi can you introduce yourself please?
My name is Benajmin Fonzé and I am CEO and founder of ExoClick.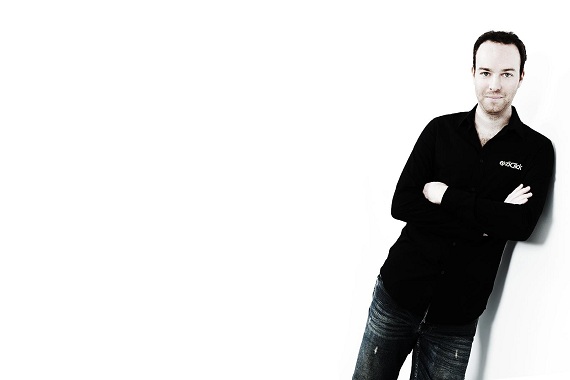 So tell us a bit more about ExoClick and your achievements?
ExoClick is an innovative ad network. We are ranked the 4th largest ad network in the world by W3Techs and we are Spain's biggest ad tech company. We serve over 125 billion geo-targeted ads a month to a global network of web and mobile advertiser/publisher platforms. ExoClick's proprietary self service platform offers 20+ different ad formats, optimized targeting and behavioural retargeting, access to big data statistics and strategic analysis tools to further improve the ROI of our clients, our data is refresh every 60 seconds and we offer 24/7 customer service. We currently have a team of 57 employees from 24 different nationalities working across a range of different departments including Sales, Business Development, Marketing, Tech, Customer Service, Finance and HR. I am also very proud to say that ExoClick has been ranked three times in a row in the Deloitte Fast 500, we have been named as a National Champion for Spain in The European Business Awards 2015/16 and the company is ranked at number 11 in the Top 20 Best Workplaces in Spain in the PYMES category of companies.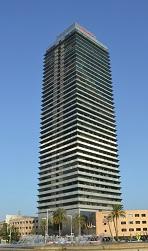 Where are your offices?
Our main office is based at one of Barcelona's key landmarks – the Torre Mapfre on Barcelona's beach front.
You are ranked at number 11 in the Top 20 Best Workplaces in Spain, what makes ExoClick such a great place to work?
We are convinced that keeping our team happy will lead to positive results. We have invested in a modern office with a stunning view of the beach every day. Some of our employee benefits include flexitime, free language classes, fresh organic fruit, refreshments, health insurance, gym and restaurant discounts, our annual team building day – this year we went to Castelldefels for a day of beach sports, lunch and cocktails, and everybody gets an extra paid days holiday on their birthday.  We created a video showing our company benefits that you can see on our careers page www.exoclick.com/careers along with our current job offers. More than anything else, as management, we always try to remain accessible to all team members so that communication flows. Our main core company value is 'INNOVATION – where people and creativity drive innovative technology', innovation comes from everywhere inside ExoClick!
How did ExoClick start ?
Back in 2006 the digital ad network industry was very small and I saw a gap in the market for a network to compete with Google and Yahoo. I love coding and so I developed a proprietary ad-serving technology called EXADS™, that allowed advertisers and publishers to trade online advertising space, and ExoClick was born. In December we will celebrate our 9th birthday!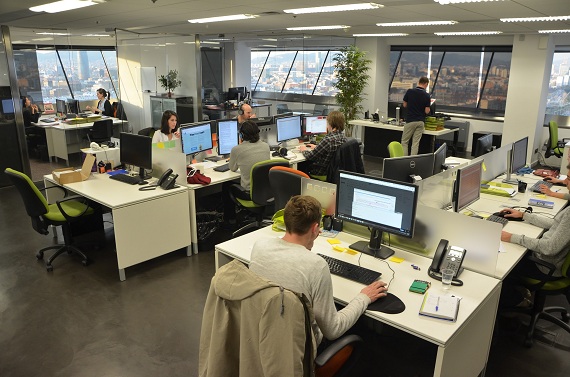 Besides technical skills what other attributes will make a candidate a good fit for joining the ExoClick team?
Open-mindedness, honesty, adaptability to a constantly changing business landscape, a passion for digital technologies, to be able to work in a multi-cultural team and to be a team player.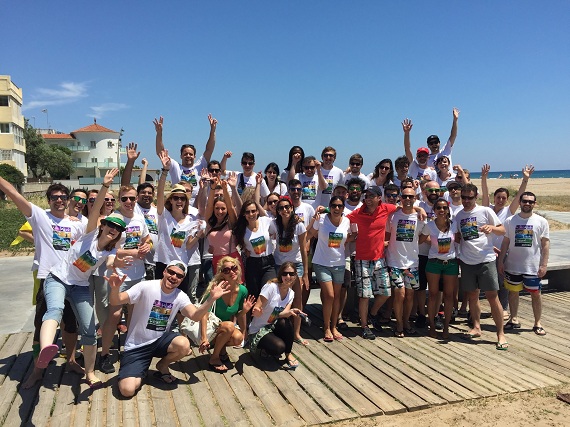 Join our event 'TechStartupJobs Fair Barcelona 2016' at Hotel ILUNION C/Ramón Turró 196-198 Barcelona 
Thursday, 31 March 2016 from 18:00 to 21:00 (CEST)