Original post by Katherine O'Harrow via Fyber
In this blog series we will highlight how members of the Fyber team got started in the mobile tech industry.
As Fyber's VP Engineering, Juan Vidal defines the processes of the engineering department and pioneers new methods for the team to optimize its talent. He leads the execution of every product Fyber launches, and structures the workflow of dozens of engineers who test and implement new features to enhance Fyber's platform.
Before joining Fyber, Juan founded two software companies and worked for 8 years as an Open Source Software Consultant for the University of Murcia in Spain. Outside of work, Juan is passionate about reading up on the latest trends in technology, management, and entrepreneurship.
KO: What first made you interested in joining the mobile technology industry?
JV: My first induction into the mobile tech industry wasn't technically a conscious decision. When I started working for Fyber (Sponsorpay at the time), we weren't initially working in mobile. We saw a huge opportunity for innovation within mobile, and once we moved into that market directly we saw really great results. We were lucky enough to find good engineers for mobile development at a time when it wasn't a very popular career path.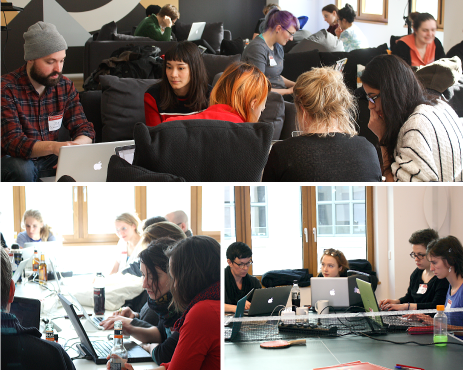 KO: How did you manage to break into such a competitive industry, and what helped you do so?
JV: I worked for almost eight years for the Spanish government, but found that that type of work was very slow-moving and it was hard to grow within that space. After I had reached a certain level of seniority, I wanted to put more of a focus on my professional and personal growth. So I moved to Berlin, to shake things up a bit, and reached out to Fyber. Those early days were quite an adventure, as I was actually the first non-German speaker in the Berlin office (in the Tech Team).
I am of the opinion that rather than first asking "please", you should just do things and then say "sorry" if necessary. I think my passion has really helped me excel in mobile. I've grown a lot at this company and have become much more patient, but keeping that passion is important. The first time I heard the word "monetization", I was confused and had no idea what it meant. My strategy was to read more than anyone else and work extremely hard so that I could be as valuable as possible.
KO: In a high-paced industry that is always changing, how do you stay on top of the latest trends and industry news?
JV: For me, I'm very interested in product. I'm always staying connected with the product team to hear their feedback. Also: Reading, reading, reading. I feel that there are insights from other industries that are very valuable to the mobile industry. It's important to draw from all different sources and keep an open mind. To keep up with the pace of the industry, it's important to experiment. This industry is still relatively new, and creating and implementing experiments is important. We need to define what we believe success is and what we believe failure is and work within those constraints. I'm constantly pushing my team to improve and share their ideas on how to better the company.
Join our TechStartupJobs Fair Berlin Spring 2015 at SRH Hochschule Berlin, Ernst-Reuter-Platz 10 , 10587 Berlin, Germany on Wednesday, 27 May 2015 from 18:00 to 21:00 (CEST)