This article is a free resource from the TechMeetups Guru Program where Steffen Hedebrandt is participating as our Marketing Guru to assist founders of startups and business leaders though practical workshops and mentoring.  You can also view the original, full version of this post written by Steffen.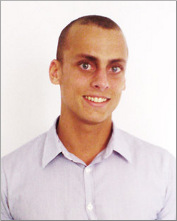 Steffen Hedebrandt, who is now working with Elance, wrote this article during the time he was COO of VintageandRare.com.  Steffen shares how Elance turned his passion into a business with an office that is truly global.
Digital Globalization
The world is undergoing a digital globalization. It is a harsh threat to those who are afraid of it, and do not act according to it, but a profound competitive advantage for those who dare embrace it. I am writing this blog post to encourage you to embrace this digital globalization, and Elance offers a great tool for overcoming this challenge. The aim of this blog post is to explicate the potential that these new trends represent in relation to operational performance and capacity. Being a long-tail company focused on a global niche while at the same time being located in an expensive country like Denmark could seem like a mission impossible, as the high costs would kill most companies.
But this has not been the case for VintageandRare.com – Instead we are blossoming and finding leading expert knowledge for an affordable fee through Elance's search, browsing and job posting options.
The right person is out there
Just to give you a brief example of how large the Elance providers span, I will tell you about Jill (Florida, US). As we needed to ramp up our sales and marketing department to increase the growth of VintageandRare.com, we needed to find a new sales rep. This would normally be an easy task, had it not been a sales rep. for a niche market as the vintage and rare instrument market where solid and comprehensive knowledge is required to separate quality from random instruments, dealers and builders. So, knowing this would be a difficult task and that it would be impossible to find an affordable Danish sales rep. with specific knowledge about vintage and rare instruments, I thought to myself: Why not try Elance, and see what happens?
At first, we received offers from the random soldier of fortune who bids on whatever merely fits his or her competencies. But after a day or two, I got an offer from a woman in Florida, US, who seemed extraordinarily profound and honest. After a couple of messages back and forth, I found out that Jill's husband was a musician and instrument collector, and many of their friends were either musicians, singers or instrument collectors. Her bid was a bit above what the other bidders offered, but in return she possessed the critical knowledge and passion for vintage and rare instruments. We decided to go for Jill, and have been nothing but satisfied with our choice ever since. I could give you many other examples like this one, but instead I would like to turn to the potential this holds for people all over the world who are deeply passionate something, but lack playmates to manifest this interest on a daily basis.
Through Elance you can let your personal network grow, and you get more and more playmates that can challenge and inspire you to stay passionate about your niche. Who knows what might come out of this relationship?
My advice: start using Elance, sooner rather than later. Start with small tasks, and as your experience grows, you can let the projects grow too. Elance is an opportunity to follow your passion, to build your own- or your company brand, and to obtain new customers and hire new people.
You can find out more about the TechMeetups Guru Program here or register using the form below to attend in person or participate in the course remotely from anywhere in the world.