Original post by GLEB BUDMAN, TNW NEWS
Backblaze CEO Gleb Budman embodies the entrepreneurial spirit. He started his first business at age 15 and ran it until he went off to college at UC Berkeley.
When Gleb was in business school at Berkeley he founded NetRelevance – his professors liked his business plan so much that they used it in the Haas School of Business as a teaching tool. Two more entrepreneurial ventures later, Gleb cofounded online backup provider Backblaze to help consumers affordably, automatically, and safely back up their data.
---
What are the pros and cons of starting a business alone versus with cofounders? How many founders are too many?
The required number of cofounders for success is:
"Zero" – You don't need a cofounder. You are the founder, the visionary, the uber-entrepreneur. Why would you want to have someone second-guessing you? Hire everyone you need as an employee.
"One" – You have to have a cofounder. VCs don't fund sole founders and, if you are alone, you've either got too much ego or you can't convince someone to join you.
"Two" – You have to have three founders. Decisions need to be made fast in startups and you have to ensure you can have a tie-breaker.
I've heard all of these and you probably have too. Each of these is periodically spouted as the required answer. You can't be successful unless you are the single visionary, or unless you have a cofounder, or unless there are three of you.
You know what is definitely the wrong number of cofounders? Five.
"Too many."
"Impossible to manage."
"Too dilutive."
Five is definitely the wrong answer. At least, that's what I've heard.
Yet five is also the number of cofounders of Backblaze. We started our online backup company with five in 2008, and all five are still running the company today.
By sheer coincidence, it is also the number of cofounders of Excite, which is where the Backblaze cofounders met. Excite became the fourth most popular website in the late 90's, so maybe five is a great number.  Of course, Excite also went bankrupt in 2001, so maybe five is a terrible number?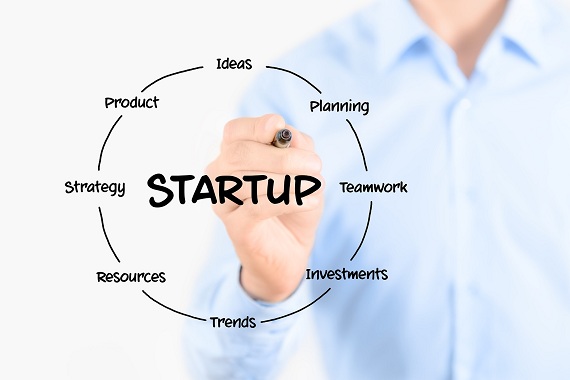 Join our upcoming event 'Startups & Co Founders London' on Thursday, 20 August 2015 from 18:00 to 21:00 (BST)