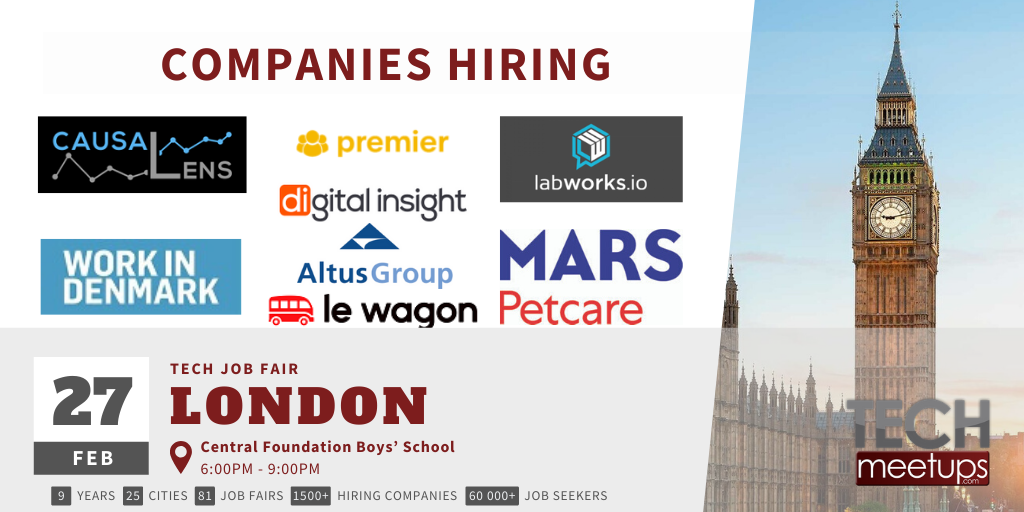 Exactly six more days to go before London Tech Job Fair Spring 2020. Have you prepared your CV already? Do you have a list of the companies you plan to apply to?
As much as we are excited to meet you, we don't want you to come unprepared. Aside from updating your CV, you also need to do some research about the companies you will be applying to. To help you out, here is the list of companies who will be joining us next week.
If you haven't registered yet to the event, kindly do it now by getting your FREE ticket here.
1. causaLens

As deep-tech startup based in London, causaLens is currently building the next generation of predictive technology for complex and dynamic systems. They have been awarded as the Best Deeptech Company and Best Deep Tech Investment of 2019 and has won other prestigious awards in the AI industry. They accept applications from the brightest scientists and engineers all year round.
2. digital insight

They provide fast, comprehensive and automated research. Digital insight goes beyond negative news and sanction searches to bring you a rounded and unbiased view of people. They are a deeply technical start-up that rewards bright minds with hard problems. All of their employees own part of the company that they are building.
3. Workindenmark

As the leading Danish agency for the labour market and recruitment, Workindenmark helps foreign workers to secure employment and establish a working life in Denmark. They have three centres, located in Copenhagen, Odense and Aarhus, which offer a series of recruitment services to employers and information and guidance to international job seekers.
4. Premier Group Recruitment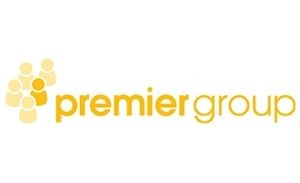 They are a global privately owned recruitment agency, offering high-quality recruitment services to the whole of the UK, mainland Europe and the U.S. Premier Group Recruitment is an award-winning recruitment agency across the IT, Digital, Engineering & Finance industries.  Their employees are at the heart of their organisation and they'll always strive to ensure their working environment is team-driven, competitive, but also lots of fun.
5. Labworks.io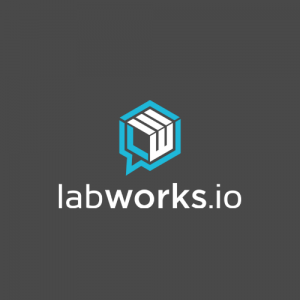 They are a Webby award-winning voice games studio based in London and Lithuania.  Labworks.io has a simple mission: to make Voice fun. They strongly believe that voice will be the main way that people interact with technology in the future but only if the user never has to fear being misunderstood.
6. MARS Petcare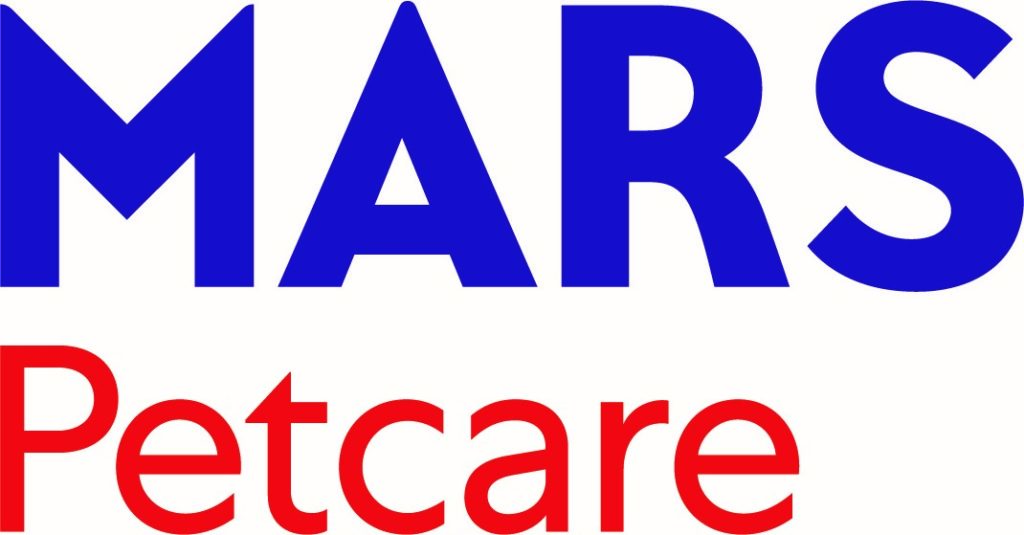 As a leading veterinary health provider, MARS Petcare is committed to helping create a safe, healthy and sustainable world for their partners and the communities in which they operate. They are a growing segment of approximately 50 brands, made up of about 85,000 Associates in more than 55 countries who serve the nutrition and health needs of dogs, cats, horses, fish, and birds every day.
7. Altus Group Limited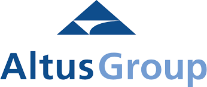 Altus Group is a global leader of software, data solutions and technology-enabled expert services for the commercial real estate industry. With 75 offices globally, 6,000+ software customers, 50,000+ services customers, and 2,500 employees, they are a trusted partner to the CRE industry, driving change through innovative solutions and expert advice.
8. Le Wagon

Ranked as the world's best coding boot camp, Le Wagon has enabled thousands of people to change their careers. Hundreds of people have graduated from Le Wagon London coding boot camp and have turned their dreams into reality. In addition to their coding boot camps, they host free evening workshops and entrepreneurial talks during the week that are open to all.
Partner:
Startup Ecosystem EU
As a supporter of the innovations that are shaping the European Startup Ecosystem, Startup Ecosystem EU offers actionable insights to grow and promote businesses while delivering quality customer experiences. Their executive team offers insight, experience, and a hands-on approach to cultivate early-stage concepts, products, and services into commercially successful business opportunities.
As the job fair is approaching, this list is not yet final as there might still new companies who will be joining us. Bookmark this blog post to keep yourself updated.
Make sure to grab your FREE ticket to the event here.
Don't forget to follow us on Twitter, Facebook, LinkedIn, and Instagram to get real-time updates of the event.
Good luck and see you in London!
TechMeetups.com 9 years. 25 cities. 81 job fairs. 1500+ hiring companies. 60,000+ job seekers.