It's hard to believe but we're here – the very last event for this year is about to happen! 2018 was definitely a fantastic year. We've connected so many talented job seekers with so many companies in the tech industry and beyond. And we're sure that Amsterdam Tech Job Fair on the 29th of November will make a perfect closing to our all-year tour. So take a comfortable seat and relax – we're about to show you all the companies that are coming over to the event!
Zoom is known for their high-end conference and video communication software. Their team is global, their goal – ambitious, and their culture – international. Care to join? They've got lots to offer to their potential employees. Make sure you're going to stop by their stand during the event and have a chat with them!
You may know Meteo Group as the global forecasting authority – and in Amsterdam, you'll get a chance to become a part of their team. So make sure you make the most of it! They're going to be there in search of new employees to bring more value to their team. Show them what you've got!
Wittenborg partners up with us for yet another year and we're so happy to visit their place again for another event. As you join this autumn's Amsterdam Tech Job Fair, make sure to visit their new campus at the Dali Building. We're hosting the event on the 2nd floor so make sure you are there to make the most of this eventful night.
Prodyna is an innovative, privately held supplier of enterprise Java software solutions. Their team is all about delivering excellence to their clients every single time. They're fast growing and ambitious, so if you're up for working in a place where your growth matters – they're your people to talk to!

Xccelerated locates, connects, trains, and accelerates highly-skilled data professionals to become authorities in their fields. It's not an easy mission and they need more skilled people to join their team and help them grow. Do you think you've got what it takes? Show them in Amsterdam!
American Express took part in all our events this autumn and we're so happy to have them during the last job fair for the year. Make sure you get in touch with them to have a chance for a global career in an international company that hardly needs to be introduced!
Anchormen help large organizations with tackling big data and data science challenges by providing valuable knowledge and scalable solutions. If a career in the data field is something you've always been dreaming about, talking to Anchormen in Amsterdam is your chance to finally score that perfect job.
We're happy to say hello to Honeypot yet again! They join us again in Amsterdam to search for new members of their team and we definitely recommend them as an employer! Make sure to stop by their stand and have a chat with them – you might just see we're right about those guys!

Cloud Integrate team mastered the power of Salesforce – and now they're in Amsterdam to look for people of similar devotion and skill level. If Salesforce was something that always attracted you, you'll now have a chance of joining Cloud Integrate and help their clients unleash the full power of this funnel software.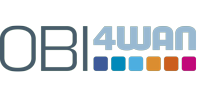 The Obi4wan team created the all-in-one solution for online and offline media monitoring, social customer care, chatbots and media insights. In Amsterdam, they'll be looking for more talented candidates to fill their vacancies. Approach them and show them you're the person they're looking for!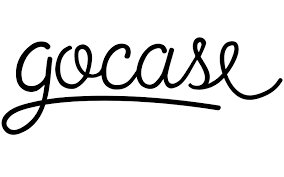 Gocase is an innovative brand that develops style-driven products with the best quality. Make sure to stop by their stand at the Amsterdam event to have a chance of starting your new career in their team. Trust us that it will be worth it!
The IBM Client Innovation Center in and Amsterdam is another exhibitor joining us for the event! You can approach them and have a chat with their team, network, connect and build some valuable connections that will speed up your career!

Endouble builds and optimises global data-driven career platforms. They're quickly growing, aiming for high goals and ever looking to the future – so if that sounds like your cup of tea, you should definitely speak to them and hear what kind of specialists they're looking for!
Talpa Network delivers the best media content to their customers. They believe it connects people! If you share that belief, stop by Talpa stand at the Amsterdam Tech Job Fair and see if you could be their next employee!
Hundreds of companies worldwide have optimised their software by using Testbirds' unique crowdtesting and Device Cloud solutions. They simply made it this good – and now you can too become a part of their team by joining them and helping them grow their product!
BinckBank delivers some really outstanding fintech solutions to their customers. They rely on the company's high tier solutions and innovative approach. Help BinckBank grow and expand – simply bring your skills to the team and show them you've got all they need!
Login VSI's software ensures enterprises can provide their employees with the best end-user experience. Their advanced technology ensured the company success but there's always more to do about their growth. Help them expand!
Join Oogst in Amsterdam – they been declared best 'Analytics & Optimisation' and best 'Digital Marketing' agency by Emerce; the leading online marketing community in the Netherlands. Their team is a perfect place for all the challenge seeking candidates that are all about professional growth!

Sterrk distinguishes itself in an abundant IT recruitment market with their outstanding approach. If IT and HR were always your passions, they can now be connected as you have a chance to start working for them!
Aubay is a Digital Services Company founded in 1998 – ever since they're on the constant lookout for talented people who will help them grow. If you think you've got the skills they're after, make sure to stop by their stand and tell them all about it!
FareHarbor creates powerful tools that help tour and activity operators run their business with ease and efficiency. They're founded in sunny Hawaii and now they come to Amsterdam Tech Job Fair to search for more local professionals. Will you be the one they decide to hire?

Cluster Vision designs, builds, manages, and supports supercomputers. They're coming to our Amsterdam event with intention of finding more people to join them and to help them expand their business. Are you in?
There you go! All these companies are coming to our job fair in Amsterdam to see people like you. Let it happen – these conversations can become a starting fire to your career! Make sure you're there with us at Amsterdam Tech Job Fair – book your ticket and prepare with our ultimate job seeker guide!