FounderMates Co-founder, Raunak Guha , will be presenting his company to the London Silicon Roundabout community at TechMeetups Drinks & Demo Night! London May 2013 #TMUdrinks on May 23 at Club Workspace
About Presenter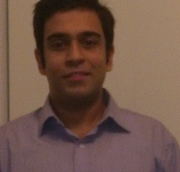 Raunak Guha, Co-Founder @ FounderMates
A former CRM consultant with MBA from Imperial College, London. Deeply inspired by the spirit of entrepreneurship.
he is passionate about enabling and fostering entrepreneurship amongst masses. Best at Refining ideas, Hypothesizing , Marketing
About Company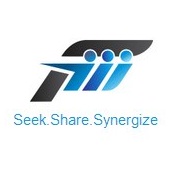 FounderMates Limited, head-quartered in the UK, is an online marketplace that enables entrepreneurs to seek just-in-time advisory based on location, skills, experience and industry.
FounderMates aims to disrupt the current methods of seeking advisors which include using LinkedIn, social media, informal networks, attending events or cold calling to make the process easier and faster and thus help entrepreneurs when they need advisors the most.
Most existing advisory channels available to entrepreneurs today have inefficiencies that FounderMates aims to solve:
Social media / public forums – disintegrated, search is time consuming
Physical networking events – Every advisor cannot attend every event. Also, in an event entrepreneurs do not network with every advisor. Furthermore, advisor's skills are not known by entrepreneurs which leads to inefficiency
Cold calling – perceived rude by some, time inefficient , limited reach
Personal networks – limited networks , lack of access to broad range of skills and expertise
We are launching in the UK and India. We have got registrations from 80 advisors and 35 entrepreneurs already.
Benefits of FounderMates to an entrepreneur:
Easy and quick access to quality advisory at no cost
Access to a diverse portfolio of carefully selected advisors from different professional backgrounds, industries and skills
Benefits of FounderMates to an advisor:
Visibility to the entire entrepreneurial community on the platform
Advisor can build and increase her startup/entrepreneur influence by collecting ratings & reviews from advisee entrepreneurs on the platform
Its a platform for advisors where engagement with entrepreneurs may lead to value added long term offline relationships. We are looking at supplementing our online offering at FounderMates with our own offline events so we enable solid long term working relationships between entrepreneurs and advisors