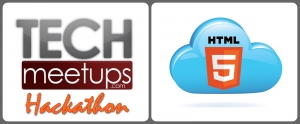 We've just finished our HTML5 & CloudHackathon which took place last weekend, 20-22 July in London and, wow, what a weekend it was!
The three days were filled with inspirational ideas, lots of learning, plus plenty of nerves and emotions as teams raced to finish their HTML5 app prototypes by 4pm on Sunday.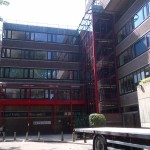 This time the Hackathon took place at City University, London,  who were a Partner of the event.
With such talented individuals turning out for the event with great ideas and huge drive for learning it was a difficult task to decide the top prototypes from the weekend. All the teams were fantastic, and we once again want to thank all the participants, Sponsors, Partners and Mentors for getting involved – in the true spirit of a hackathon, you all helped each other succeed, learn and iterate on the fly.
If you missed all the fun, you can get involved in our next hackathon over the weekend of 16-18 November!
Ideas
On Friday evening all our participants got together to hear the app ideas that need a HTML5 app: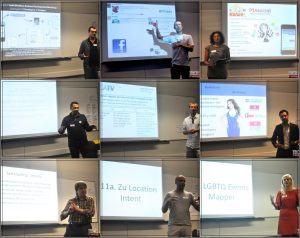 Ideas presented on opening night:
1. Jukerfm
2. Gifftd
3. Volunteering
4. PTAsocial
5. Newsbuddy
6. Business card scanner
7. Broca8. Wholesale market
9. Kwikword
10. Self Hacking
11. Opuss HTML5
11a. Zu
12 LGBTQ Events Mapper
The Hack begins
Once all our app idea generators had presented their ideas and projects to the audience hackathon teams were formed and roles assigned.  Everyone got brainstorming and wireframing right away!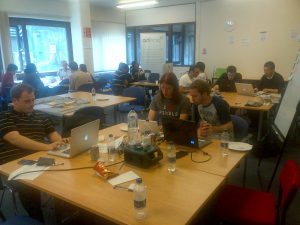 The teams hacking on the night were:
1. Volunteering – Rob, Tes, Cat, & Andrew
2. Self Hacking – Jeremy
3. Opuss – Nagib, Matt, Will & Khuram
4. Zu – Nagib, Chris, Nilolas & Etty
5. Broca – Matt Chic & Matt Williams
6. QuikWord – Ali, Mani, Teenum, Niket & Robyn
7. JukerFM – Lufaka, Ruban & Luke
Workshops
On Saturday morning we all got together for some extremely valuable workshops from HTML5 cloud services experts.  All our hackathon participants got involved to hear tips for incorporating
into their hacks and we were delighted to welcome additional participants who attended the workshop to learn.
10:00am Alan Thomson : A case study in creating a portable & smart HTML5 Mobile App
Alan's presentation can be seen here.
11:00am John le Drew: Using HTML5 to make friends and influence people
John's presentation can be seen here.
11:30am Pusher: How to use the PusherApp for maximum affect
Video tutorials on how to get the most out of Pusher can be seen here.
11:45am Graeme Parker: Monetising your apps & how to use the Adfonic SDK
You can download the Adfonic SDK here.
Mentoring
We had a host of mentors dropping in to help out our Hackathon participants :.
Wes Biggs, CTO, Adfonic
Paul Childs, CMO, Adfonic
Graeme Parker,Technical Project Manager, Adfonic
Sean Kane, Springboad Mobile
Alan Thomson, Project McColl
John Le Drew, Founder, Geeks.io
Rui Barroca, UX Designer
Shiva Kumar Naspuri, Vertu
Sandwich hack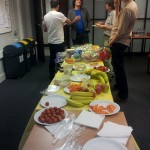 It wasn't just hacking on screens for the teams over the weekend – TechMeetups tradition is for teams to hack their own sandwiches so lunchtime on both days saw the teams hacking their own sandwiches with some excellent results 🙂
There were no clear winners of the Sandwich Hack so we roll over the prize for our next event the Olympics Summer Party.
Final Team Presentations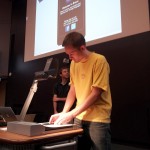 Three expert judges joined us to decide which team should be given the top prize. They were:
Rif Kiamil, CIO, JJ Food Service
Sean Kane, Springboad Mobile
Wes Biggs, CTO, Adfonic
The HTML5 app prototypes built over the weekend were judged by our jury on the following criteria:
A. Creative use of technology
B. User Experience and potential for long term user engagement
C.The quality of the prototype you have built
D.The market potential of the app T
E.The viability of your business model
The following 6 teams stepped up on stage to present their HTML5 app prototypes
1.Broca
2.Zu
3.Self Hacking
4.QuikWord
5.Volunteering
6.Opuss
Final 3
Top prizes were awarded to:
1. QuikWord – a game combining the challenges of scrabble's word knowledge and countdown's pressure to beat the clock.
2. Volunteering – think Farmville but for the real world
3. Broca – learn a language with an online pen pal
A special prize was also awarded to the Self Hacking team for the best hack using the filepicker.io API!
Winner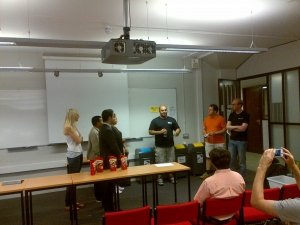 The winner of the hackathon was Quikwords, a great multi-skilled team with the following members:
Ali – idea generator and marketer
Robyn – idea generator who joined the team as marketer and branding expert
Teenum – designer
Mani – developer
Niket – developer
The team received a great prize bundle to help them develop and launch their fantastic app:
Help with building and monetising the app
3 months free access to the Pusher Startup Plan worth $150
$250 campaign credits courtesy of Adfonic
Help with launching the business
Free company formation and advice from JeffreysHenryAccountants
Free legal clinic with lunch included from KingsleyNapleyLLP
TechMeetupsGuruProgram: 3 tickets per team member giving the team up to £1,250 in startup support
Sponsors & partners
We would very much like to thank our Sponsors and Partners for making this event possible!
Thanks to our Sponsors: Pusher, Flickpicker.io and Adfonic.
Also a big thanks to Rif Kiamil of JJ Foods for Sponsorshop of the food and all important Red Bulls for the teams!
And thanks to our Partners, City University and springboard Mobile.