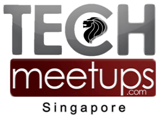 TECHMEETUPS SINGAPORE COMMUNITY is organizing DRINKS & DEMO NIGHT
to hear about great ideas spreading around the City of Lions!
APRIL 22ND 2013 | 6.30-9PM | PLUG-IN@BLK71
Presenting on the evening: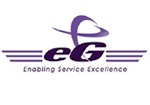 Timothy SIM, eG Innovations
eG Enterprise provides monitoring of more than 140 components across all popular platform and includes a unique dataflow technology for customers to simplify and accelerate discovery, diagnosis and resolution of performance problems across physical and virtualized infrastructure.
eG Enterprise Suite has helped customers improve service performance/availability and user experience with its patented technology that proactively identify and diagnose performance bottlenecks for mission critical systems. The solution has also helped customers increase performance visibility of outsourced application. Lack of visibility and real time performance diagnosis in multi-vendor environment result in increased downtime and raise the cost for business.
eG Innovations technology eliminates the need for multiple solution to manage performance of heterogeneous infrastructure and streamline fault isolation.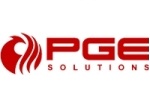 VJ Africa, PGE Solutions Pte Ltd
PGE Solutions is the leading NetSuite Solutions Provider in Asia Pacific. It is one of the most seasoned and reputable NetSuite consulting practices in the region with project deployments in Singapore, The Philippines, Australia, Canada, China, Hong Kong, Indonesia, Cambodia, Korea, Malaysia, Peru, Thailand, Taiwan, and Vietnam.
Specializing in Wholesale Distribution, Manufacturing, E-Commerce and Retail (with expertise in F&B), and Services, PGE Solutions delivers NetSuite to organisations ranging from small enterprises and non-profit organisations, to large well-established business conglomerates and international enterprises across various verticals.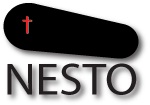 Rudi Lim, Nesto
Nesto is a UX research and design company with over 7 years of experience working with products from government clients, large multinationals, and start-ups and is now launching their very own start-up idea as well.
Business Newsgraphics, is a media site, which presents trending business news in a sexy visual infographics format.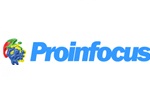 Habib Mohamed, Proinfocus Pte Ltd.
Proinfocus delivers productive and use-friendly software and internet applications for small and medium businesses helping them gain compettitive advantage with value for money. Having served a diverse clientele for over 4 years, Proinfocus believes in delivering affordable solutions that are easily adaptable and can be quickly impemented utilizing on the strong and tightly integrated Microsoft Technologies.
In his presentation, Habib will introduce Document Repository, which is an easy-to-use cloud service that allows any SME, Large Organisations and Schools to easily publish on the web both Public Contents and Private content with Language support.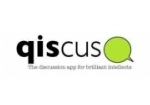 Muhammad Md Rahim, Qiscus by 1.618 Pte Ltd
As the world is becoming more and more open and connected, we believe in facilitating a high energy, inspired. vibrant and colourful workforce to build amazing products and services.
We envision qiscus connecting people of different creed and languages from different locations working together in perfect sync and harmony.
We connect people by allowing them to message easily and professionally.
Get connected with other TechMeetups members attending Drinks & Demo Nights globally – #TMUdrinks