With the Paris Tech Job Fair right around the corner, we'd like you to meet Botfuel – the company specialising in making chatbots creation simple and effective. In the beautiful capital of France, they will be searching for new talent in love with tech and ready for some real challenges. Are you onboard? Learn more about the company below!
Founded in 2016, the company focuses on creating cutting edge solutions for designing chatbots. The full toolkit they offer is a blessing to all developers who create chatbots for their customers. Botfuel platform provides everything that is needed to build and run highly conversational AI for all fields and industries.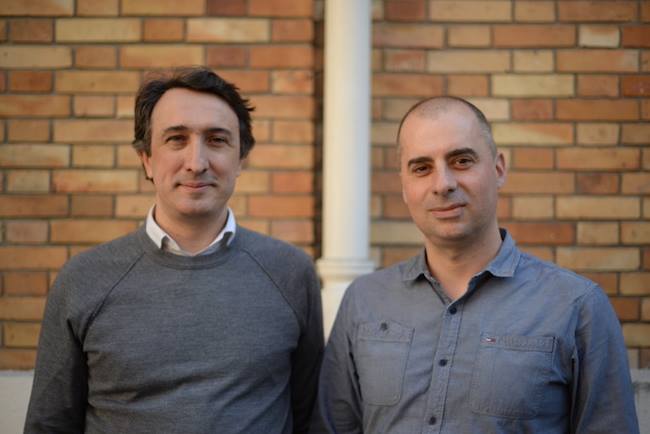 "Botfuel uses its proprietary technologies to create robust, modular and scalable chatbots that engage audiences. Botfuel connects companies data to almost any messaging app", say the platforms designers.
Currently, Botfuel is in need of people like you – passionate about tech, skilled in coding, eager to face new challenges every day. They'll be happy to welcome you among their team of tech professionals. Bring in your coding expertise, will to learn, your teamwork abilities and a positive, challenge-seeking attitude. Start working in the heart of France and see how fast can your career move forward!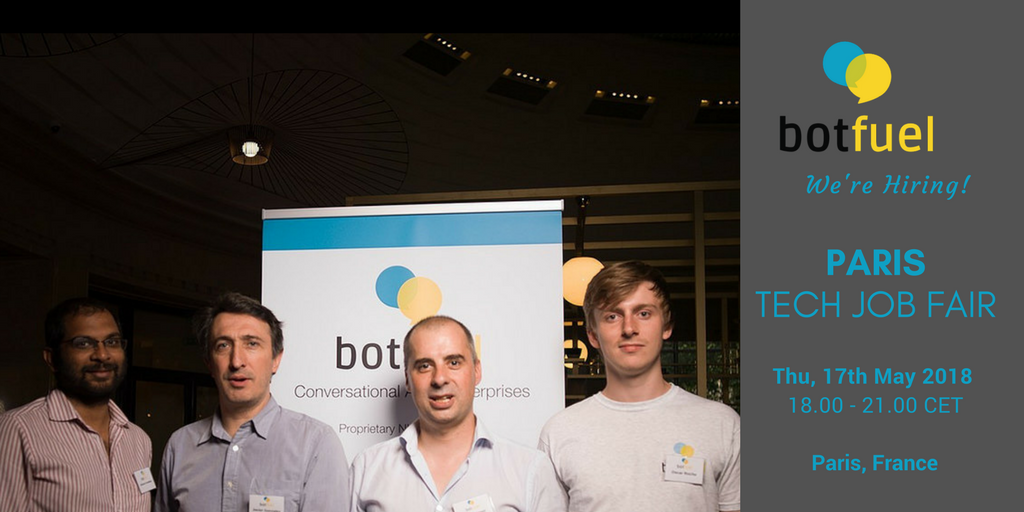 If you're interested in joining Botfuel team and become a part of their fast growing company, don't wait. Show up for Paris Tech Job Fair on the 17th of May. Free job seeker tickets are still available, so book one while you still can!
You can learn more about the company by visiting their website, Facebook, Twitter and Linkedin!