Sometimes the best idea you can come up with is to just pack your stuff, say goodbye to your current boss and leave… for another country. As scary as it might be, moving to another place to live opens countless possibilities. Here's some of the best picks in Europe – check them out!
According to some of the latest statistics, the number of job vacancies across Europe is increasing, reaching 2.2% in the first months of 2018. This is your chance to get a new job in a new city, so have a look below and see where your next career path will take you.
Amsterdam
Amsterdam is the beating heart of the Dutch tech. It's a hub of endless opportunities for those who look for the local and international teams to join. Speaking Dutch will greatly improve your chances of scoring a dream job, but even without it you'll be able to join one of the English-speaking companies searching for new employees.
These companies are hiring in Amsterdam now: MeteoGroup, Wittenborg University, Xccelerated, Honeypot, Cloud Integrate.
Meet with your potential employer at Amsterdam Tech Job Fair.
Barcelona
Barcelona attracts new investors every single year and has a lot to offer. The city keeps expanding and developing, offering amazing workspace for offices. Startups created here add to the list of job openings which you can apply to as well.
These companies are hiring in Barcelona now: Between Technology, Page Personnel, Haufe, Pentasia, ID Finance, Lodgify, Netcentric, VDAB, Óscala, Koedia, LoveToKnow
Meet with your potential employer at Barcelona Tech Job Fair.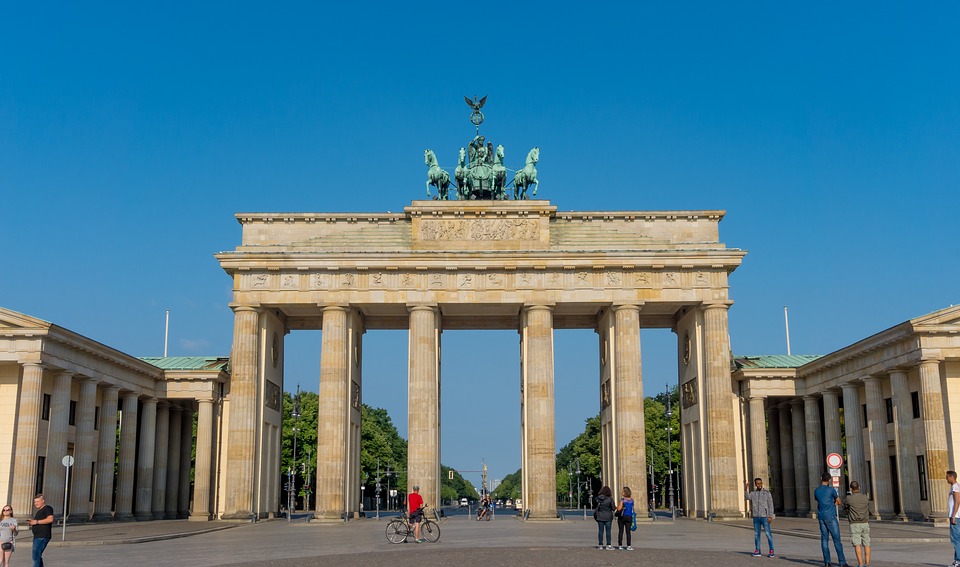 Berlin
Not only a capital of Germany, but also the capital of German tech, Berlin offers a lot to startup founders and employees alike. The typical German practicality and hard work helps the local founders create some of the best technological solutions in Europe – and you can be part of those innovative teams.
These companies are hiring in Berlin now: Fyber, FlightRight, LucaNet, Bonial, Movinga, Axel Springer, Urban Sports Club, Expertlead, Honeypot, Comtravo
Meet with your potential employer at Berlin Tech Job Fair.
Dublin
Dublin is your go-to city when you're looking for tech job opportunities mixed with the classic Irish feel to them. Innovating, absorbing, inspiring – this is what Dublin is like whether you're just starting out here or planned your moving here from a long while.
These companies are hiring in Dublin now: Ergo, Kal, Top Tier Recruitment, Noel Group.
Meet with your potential employer at Dublin Tech Job Fair.
London
Possibility the biggest tech hub in Europe, the most vibrant and lively hub for job seekers and employers. The variety of talent in London is astounding and there's job for any professional of any field, kind and origin.
These companies are hiring in London now: IC Creative, IC Resources, Derivco, Devoteam, JustHire, DextCloud, Founders Factory, Teradata, Wonga, The Bakery, Flatiron School, TaskRabbit, MeltWater, Digital Insight, Tassomai, Tec Partners
Meet with your potential employer at London Tech Job Fair.
Munich
Munich doesn't fall far behind Berlin in terms of tech job possibilities. Many of the most innovative German startups originate from here. The job opportunities show up every single day and you won't have issues finding a place for yourself as a tech specialist.
These companies are hiring in Munich now: ProSiebenSat.1 Group, Wirecard, Fineway, Stryber, Reply, Data Insights, Proglove, Userlane, Honeypot, NDGIT, Pixel Group, Huber Burda Media
Meet with your potential employer at Munich Tech Job Fair.

Zurich
Switzerland is one of the most advanced European country and Zurich represents the amazing level of technological innovation. It's a great place to live and work, attracting thousands of job seekers who come here in search of better career options.
These companies are hiring in Zurich now: Leica Geosystems, Advertima, Avrios, Beekeeper, TieTalent, Fotokite, PriceHubble, Algrano, Vlot, RetinAI, Kingfluencers
Meet with your potential employer at Zurich Tech Job Fair.
Which city would be the one you'd like to work in? The opportunities are plenty, so don't wait and start planning your new career today. Let it start with autumn!