Connect with students, recent graduates and young professionals seeking internships and full-time employment in the fields of engineering, science, technology, financial, sales and marketing. Networking opportunities, making it the perfect platform to launch a new product, collect feedback, source, hire and generate new leads. Join us in London, Amsterdam, Barcelona, Berlin, Paris, New York, Munich, Lisbon https://techmeetups.com/events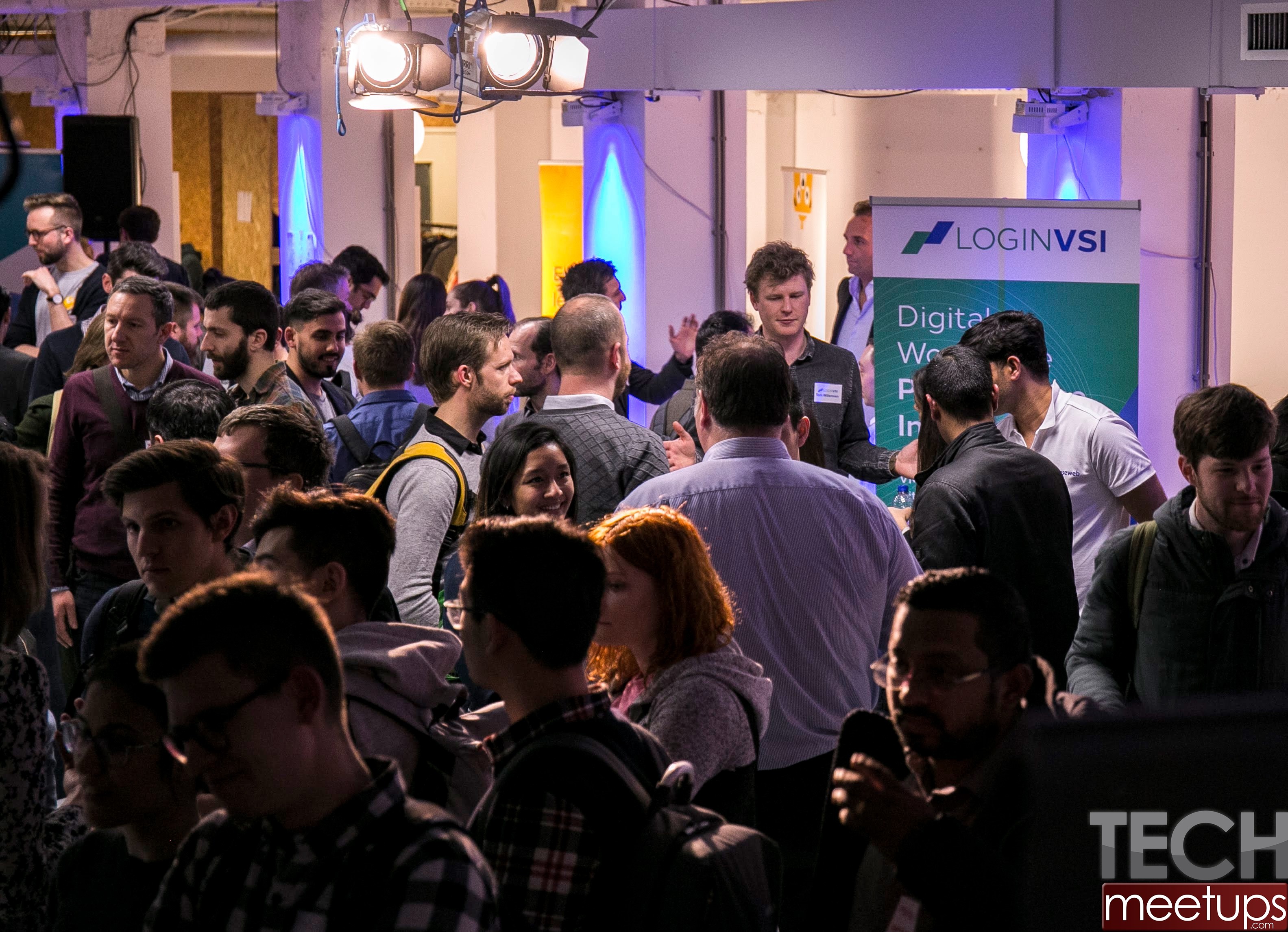 By Sharon Thomson, Proofhub
Freelancers have to manage various things on their own. Apart from the work, they have to take care of so many things like preparing and sending quotes to clients and customers, generating invoices, receiving payments, paying taxes and bills, marketing their services and products besides others. When there are so many things to perform, they can easily get distracted at work and the time that they have to devote to the most important tasks may instead get used up in routine and less important tasks. This can drastically affect their rhythm and the quality of services and products may suffer and these might get delivered late. This can sully their reputation and they may lose clients and customers.
To avoid such situations, freelancers need to utilize their time in a productive manner. They can only do this if they are able to clearly assess and track how much time is spent over their various tasks. By doing so, they can set the right priorities for their tasks and finish them on time. They would be able to focus more at work as they know how much time they need to devote to each important task. They can divide the rest of the time for less important tasks. So it becomes easy to allocate proper time to all kind of tasks and ensure their timely completion.
Another advantage of time tracking is that a freelancer can accurately bill his clients on the basis of a number of hours spent in processing their orders. This helps him to fairly bill his clients and they will trust him more for the same.
Time tracking also helps in planning over future tasks and projects by reviewing time spent over similar tasks and projects that have been executed in the past. This saves time, effort and costs over their planning.
To effectively and accurately track and document time spent over various tasks, web-based time tracking software can prove to be quite handy. By using such a tool, a freelancer can easily and accurately track and document time spent over tasks and activities and can reference these from any remote location when required. This can make his work more organized, improve productivity, boost profits and reputation among his clients and customers.
The 8 tools provided hereby will help freelancers to choose the best one as per their needs and demands after subjecting them to a critical review.
1. Toggl
Freelancers need to track and assess time spent over clients, projects and tasks and they can easily and firmly achieve this objective through this time tracking application. Each and every time entry can be tagged. Accurate billing can be achieved by considering the total number of hours spent over tasks. Plans can be made for productive time utilization. Pie and bar charts are there to enable accurate plotting of time entries and for their critical analysis. Its web-based nature lets users access their time data from any remote location in the world. Moreover, it is rendered safe and secure.
2. ProofHub
This project management software enables effective planning, organization and management over projects and these can be executed in a systematic and scheduled manner. It improves communication and collaboration among remotely based teams and they can collaboratively discuss over matters and resolve them fast which boosts their efficiency. It also has got the timesheets through which time spent over various tasks can be easily entered and saved for reference. Calendar, mobile, to-do's, Gantt, Casper mode are some significant features of this application. Quite useful for team collaboration, task management and for timely and successful accomplishment of projects.
3. Wrike
This project management tool promotes collaboration among team members and allows them to work together in a flexible manner, in turn, boosting their work efficiency. Tasks can be properly prioritized, scheduled and discussed upon and can be executed in a timely manner. It lets users create tasks from emails. It also has the time tracking feature through which members can easily add time entries to their tasks. Time reports can be created for a set of tasks. Quite effective for planning and organization over projects and for their real-time monitoring.
4. Time Doctor
This online collaboration software helps a business to accurately track and assess time spent over various tasks and projects by its team members. So clients can be properly billed and employees can be paid according to their time spent over tasks. It gives a true account of which websites team members visited during their work, were they related to work or were Youtube, Facebook or social media or a site unrelated to work. Reports can be generated about time spent over various internet's various features like sites, emails, chat and others. Screenshots can be captured of the computer screen for review purposes. Users' information is secured through quality encryption methods.
5. Paymo
This project management application boosts project management by enabling team members to work in a collaborative manner. Their efficiency improves magnificently with this tool. Time spent over projects can be tracked accurately through the desktop or mobile which facilitates fair billing on the basis of a number of hours spent over tasks. It enables freelancers to create invoices with ease and provide estimates to their prospective clients. So less time gets spent over administrative tasks along with saving of costs.
6.  Hubstaff
Hubstaff is more than "time tracking software." We are building a platform that helps businesses with distributed teams operate more smoothly. We believe that companies will increasingly rely on freelancers that work partially or entirely remotely. As the trend becomes more accepted we believe that Hubstaff can become the leader in this space.
Hubstaff (hubstaff.com) time tracking software is used by over 10,000 teams across the world that want to achieve more. Track work hours, pay team members, invoice clients, see in-depth reporting, and more through our web dashboard, desktop, and mobile apps.
Hubstaff Talent (talent.hubstaff.com), our 100% free search platform, helps freelancers and businesses find the world's best remote work and talent.
7. Harvest
This application lets users precisely and simply track and document time through clicks. It imparts them the flexibility to track time from anywhere through a web browser, mobile or desktop. They can even track it from twitter, Gmail and other applications. Time spent over tasks performed by employees or team members can be entered into timesheets. Reports can be generated to know on which tasks and projects, a business's time got spent. By referencing the total number of hours spent on projects and costs involved with them, invoices can be automatically and effortlessly created. This facilitates fast and accurate billing on the basis of aggregated billable hours.
8. 14Dayz
This online time tracking software enables fast and accurate logging of time spent over management of various projects and while performing various tasks. Users are imparted the ability to create and order tasks and work. Team members can be invited to participate in projects. Reports about hours spent over various tasks can be created with ease, printed and exported. This tool works great for both globally dispersed and co-located teams. The accurate time details help in proper billing over tasks and just payments which is so essential for freelancers and employees which get paid on per hour basis. It has got a minimum of features but whatever features it has, are pretty useful.
Author Bio:
Sharon is an author who likes to write on themes and issues related to project management software. Through her write-ups she provides tips and suggestions for businesses, so they can better manage their projects and duly achieve their business objectives.