These 30 HR blogs will help you stay on top of everything you need to know to be an HR rockstar. With so many amazing HR blogs out there, even choosing which ones to read can be a time-consuming affair.
If you don't have time, no big deal…we've picked some out for you!
About Our HR Blog Selections:
Some of the websites we listed might seem slightly outside the scope of HR, we decided to include critical topics like employee engagement and company culture. These areas are becoming so important to the expanded role of the modern HR pro and what we believe is missing from other top HR blog lists.
Here are the top HR Blogs that you'll want to bookmark.
---
Owner: The Recognition and Engagement experts at Bonusly
Favorite Post: The Art and Science of Recognition: 5 Best Practices for Employee Recognition Programs
What it's all about: The Bonusly Blog is about sharing fresh perspectives and insights on employee engagement, recognition in the workplace, the employee experience, company culture, and employee rewards. Since their team counts thousands of organizations as happy customers, expect expert advice on building better workplaces. You'll learn about a wide range of topics, from how to address high turnover to examples of employee recognition in action.
---
Primary Writer: Every post is a Kazoo team collaboration
Favorite Post: 9 Employee Retention Strategies that Actually Work
What it's all about: Kazoo's blog is all about the latest trends and best practices in employee engagement. Whether they're covering the science of employee appreciation, tips for company goal setting, or first-day checklists for new hires, Kazoo offers actionable advice on a variety of HR topics.
---
Primary Writer: Blueboard's founding team and cross section of passionate Blueboarders and friends
Favorite Post: Introducing In-home Experiences
What it's all about: Blueboard's blog inspires HR leaders to recognize their top people in a more authentic, meaningful way. Their HR insiders challenge the status quo by offering fresh perspectives and best practices from their suite of clients, with ideas you can steal with pride for your own programs. Beyond recognition and rewards, Blueboard covers a variety of hot topics affecting the complete employee lifecycle, from employer branding to building a qualified candidate pipeline, to ways to motivate remote employees. You'll also find their complete collection of webinar recordings and recaps, as well as love letters from their reward recipients (aww).
---
Primary Writer: Suzanne Lucas (The Evil HR Lady)
Favorite Post: Is it Possible to be Too Smart?
What it's all about: The Evil HR Lady and her blog are on a mission: to demystify the HR department and clear up your most pressing questions about what goes on in Human Resources. From payroll to discrimination, the Evil HR lady candidly answers everything you might be curious about. She even takes questions via email.
---
Primary Writers: Richard Fendler, Emil Shour, Jeff Murphy, Ashley Bell
Favorite Post: 48 Virtual Team Building Activities To Boost Remote Employee Morale In 2020
What it's all about: Yes, we shamelessly included ourselves in this list. But let us explain! This blog proves even "non-traditional HR blogs" can still be important ones for people who work in HR. The SnackNation blog helps companies improve culture, explore new workplace wellness ideas, and increase employee engagement. So if you're trying to make your office an environment where people are happy and healthy, you've landed in the right place!
---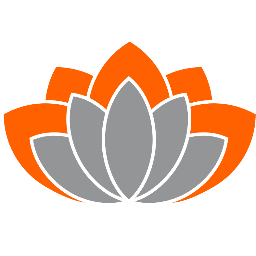 Editor: Estelle Pin, Content Marketing Manager and the Editor-in-Chief for the TINYpulse blog
Favorite Post: The Ultimate Guide to Employee Engagement
What it's all about: This company culture blog's topics include employee retention, recruitment strategies, reviews, organizational culture, remote work, and even more. As an added bonus, this blog has a sense of humor, makes fun popular culture references, and touches on some subjects other HR blogs might be afraid to cover, like strange co-workers.
---
Primary Writer: Allison, Baudville's Senior Content Writer.
Favorite Post: What Makes Your Team Fail? Three Strategies to Avoid Disaster
What it's all about: What separates this blog from others in the pack? Passion, a hyper-personal voice, and some kick-ass employee recognition ideas. As far as HR blogs go, this one is about as close as you can get to sharing a cup of coffee with an HR expert. Allison, the primary writer for the blog, has a passion for sharing everything she's learned in over 20 years of working in offices…and it shines through all of her posts.
---
Primary Writer: The Happiness experts at Hppy Apps
Favorite Post: Employee loyalty is not a given, it has to be earned
What it's all about: Every list of HR blogs needs one that's all about employees. The Get Hppy blog turns out employee-centric content from a fresh perspective, answering all of your most pressing questions about employee happiness and pumping out tons of amazing ideas you can easily implement in your office.
---
Primary Writer: A team of HR, payroll, and benefits experts (and enthusiasts!)
Favorite Post: Your Guide to HR Career Paths
What it's all about: Namely's award-winning blog is the go-to resource for all things HR. From industry best practices to breaking compliance news, each article is designed to help HR professionals at all stages. With a dedicated team of HR thought leaders, the Namely blog has everything you need to build a better workplace.
---
Primary Writer: Kris Dunn, Chief Human Resources Officer for Kinetix
Favorite Post: DEEP THOUGHTS: Are Great Places to Work Holding Back Talent Development?
What it's all about: While other HR blogs are all strategy, this one gets specific. In fact, HR Capitalist writer, Kris Dunn, says:
"My eyes get glossy when HR people start talking about being strategic without being specific."
And that's one of the reasons he started HR capitalist—to build a community that turns strategic ideas into specific takeaways to benefit HR practitioners everywhere.
---
11) Workology (formerly The Recruiter's Lounge)
Primary Writer: Jessica Miller-Merrell, workplace technology and HR anthropologist
Favorite Post: How to USE SEO Best Practices to Deepen Your Talent Pool
What it's all about: Some of the best HR blogs focus on one topic…to help you become an expert on it. This one is all about recruiting, whether it's job searching, sourcing, tactics, or technology. Each post explores the nebulous and constantly changing world of recruiting, so you can expect something new every time you land on the blog.
---
Primary Writer: The blog's namesake, Laurie Ruettimann
Favorite Post: Open Office Environments Suck and HR Knows This
What it's all about: Laurie Ruettimann isn't afraid to share her expertise on HR, even if it's not exactly what you want to hear. This blogger is always direct, fresh, and honest, and shares post that really get you thinking about the way you work. Plus, with the range of topics she posts about, you'll never be bored. One day it's interview questions and the next day it could be writing a performance improvement plan.
---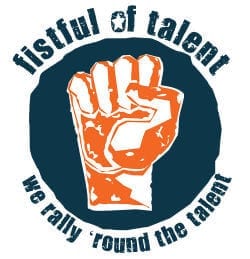 Primary Writer: A powerhouse collaboration of HR leaders
Favorite Post: Cheering Foul Balls—Sometimes Effort Shouldn't Count
What it's all about: This blog brings all of the HR experts you may read on other blogs together to write a blog that….well, leaves out what you might read about in other Human Resources blogs. When recounting how the blog got started, FOT recalls the words of the original founders:
"We want to hire you to create a Talent Management blog for our new website. Like the HR Capitalist, but without all the boring HR stuff like legal issues and employee relations tactics – just the sexy stuff."
So basically, you'll find lots of interesting insights and commentary on HR and workplace issues…but don't expect to be bored.
---
Primary Writer: Every post is a Good.Co team collaboration
Favorite Post: Workplace Horror Stories
What it's all about: The company behind the blog has been called "the job-hunting lovechild of e-Harmony and LinkedIn." Good.co guides people in finding career matches with quizzes and articles that use the company's Proprietary Psychometric Algorithm. Because other blogs on this list don't have access to Good.Co's proprietary data, you won't find posts like theirs on any other site. Using this data, their posts explore gender equality, personalities, companies, trends, and more.
---
Primary Writer: Every post is a Fond team collaboration
Favorite Post: What Companies Don't Get About Work-Life Integration
What it's all about: This blog covers the latest in employee happiness. The Fond company is all about helping offices find ways to give their employees perks, and their blog naturally follows that progression with tons of ideas on employee happiness and engagement.
---
Primary Writer: Content Team at Officevibe
Favorite Post: Working Dead: The Cost Of Low Employee Engagement
What it's all about: This blog is all about achieving those good office vibes that everybody wants, but are often so hard to find. It covers employee engagement, company culture, performance reviews, and everything and anything else that influences the vibe of your office…using awesome illustrations and share-ready infographics. With a company goal of making workplaces better places, this blog produces more highly-focused content than many other blogs out there.
---
Primary Writer: Eric B. Meyer, Pennsylvania Employment Lawyer
Favorite Post: ADA and Accommodating Peanut Allergies at Work
What it's all about: From accommodating peanut allergies to firing flatulent employees, this blog helps you navigate the legality of all of your tricky HR questions…and pushes the envelope. If you're wondering what you legally may or may not do in sticky situations, this blog probably has an answer.
---
Primary Writer: Bob Sutton, Stanford Professor and Author
Favorite Post: Bad is Stronger than Good: Why Eliminating the Negative is More Important than Accentuating the Positive
What it's all about: This blog's primary writer, Bob Sutton, is also author of the bestselling book, The No Asshole Rule, which tackles workplace negativity head-on. Just like his book, Sutton writes this blog for business and HR leaders who want to examine the deepest issues lurking in their offices, and more importantly, do something about them. While other HR focused blogs often revolve around the opinions of the writer, Sutton commits to an evidence-based approach to his advice.
---
Primary Writer: Christopher Demers, a.k.a. Christopher in HR
Favorite Post: Fired Up
What it's all about: In addition to the usual topics on HR, Christopher writes about overall self-improvement habits that carry over to the workplace, no matter what your profession. If your office's HR team sent daily inspirational emails, they would probably sound a lot like Christopher's posts.
---
Owner: HR and business performance specialists from Insperity
Favorite Post: 4 Easy Steps to Creating the Company Culture Your Employees Crave
What it's all about: The Insperity blog has one main goal: to be a trusted provider of new ideas and business best practices for people creating, leading and transforming business. Their blog posts provide in-depth HR advice from Insperity's experts whose authority comes from careful analysis, study and extensive industry experience. They cover a wide range of today's most talked-about HR and business improvement topics and questions.
---
Owner: Weintraub Tobin Chediak Coleman Grodin Law Corporation
Favorite Post: EEOC Weighs in on Employer Wellness Programs
What it's all about: While some of the other blogs mentioned here like to keep you entertained, The Labor and Employment Law blog just wants to make sure you're well informed about new laws and how they affect your work. But in the process of informing you, this blog is vastly entertaining, as it condenses the legal information you need to know into snackable blog posts. It's hard to keep track of fast changes in laws, statutes and regulations, but this blog makes it easier for you.
---
22) The Tim Sackett Project
Primary Writer: Tim Sackett
Favorite Post: Hiring Is About To Get Really Difficult!
What it's all about: Tim, who was kind enough to share some wisdom on employee engagement with us, is a 20 year HR pro currently serving as President of HRU Technical Resources. He's insanely knowledgable on recruiting and his writing style is very genuine. Plus he's a pretty funny guy (he claims to be the "World's foremost expert on Hugging" on his twitter bio). This is one blog you MUST bookmark if you're serious about HR.
---
Primary Writer: Lori Deschene, but to clarify through her own words, "Though I run this site, it is not mine. It's ours."
Favorite Post: A Simple Process to Turn Fear into Power
What it's all about: The Tiny Buddha blog is not specific to HR, but it makes it onto our list for one very good reason: every HR manager (and every person really) could use a little more zen and positive thinking in their lives. This blog gives readers a fabulous dose of mindful positive thinking…just what they need to manage a positive workforce.
---
Primary Writer: Steve Nguyen, Ph.D. Leadership and Talent Consultant
Favorite Post: 100 Things You Need to Know: Best People Practices for Managers and HR
What it's all about: Dr. Nguyen's blog digs deep into psychology to help readers understand and deal with what happens in their offices every day. The blog is split into three main focus areas:
Industrial-Organizational Psychology, and how new theories can be applied in the workplace
Occupational Health Psychology, and the general well-being of workers
Organizational Behavior, namely how people behave at work
They separate themselves from other HR blogs through their commitment to presenting scholarly information, and their promise to only cite the most credible sources.
---
Owner: Powered by Achievers.com
Favorite Post: 23 employee motivation statistics to silence naysayers
What it's all about: engage has a serious passion for employee engagement. So much so that their posts aim to make everyone else as passionate about employee engagement as they are. They cover benefits and perks, HR trends, wellness, and more.
---
Primary Writer: Ben Eubanks, HR professional
Favorite Post: How to Measure Recruiting Performance
What it's all about: The tagline for upstartHR is "making HR better, one HR pro at a time," and that's exactly what every post aims to do. This blog covers ideas, tips, best practices, and even book reviews, and the author hopes that both new HR professionals and HR veterans will have plenty to take away from his blog. In short, each post will inspire you to keep your passion for HR going strong.
---
Primary Writer: Experts from all fields of psychology
Favorite Post: Avoid These Trust Diminishing Potholes at Work
What it's all about: People skills are at the top of any HR manager's skill set, and that's why the Psychology Today blog lands on our list. Skip straight to the work section to find a treasure trove of posts that help you digest the latest psychological research, and use it to help get a little insight into why the people in your office do what they do.
---
Owner: Powered by OC Tanner and the OC Tanner Institute
Favorite Post: Great culture? Look to the cows
What it's all about: The chic, user-friendly design of the posts make this one of the glossiest HR blogs out there. And in addition to looking like your favorite magazine, 'a' Magazine produces consistently amazing HR content as well. The blog's goal, in their own words, is to:
"Help anyone in any role be an a-player, contribute to an a-team and bring their a-game."
In blog content speak, this translates to great articles on leadership, engagement, insights, and more.
---
Primary Writer:Natalie Morgan (Director of HR) and Desiree Echevarria (Content Marketing Manager)
Favorite Post: Ask a Hiring Expert: How to Build a Hiring Process
What it's all about: The CareerPlug blog is focused on helping non-HR people hire better; we're talking anyone from small business owners to franchise operators to people who have never even heard the term "candidate experience" before. If hiring isn't your primary job duty, CareerPlug is the blog for you. In fact, they require every one of their employees to become certified Hiring Experts so you don't have to be. The advice they share is practical and actionable, all taken from their proven hiring playbook they've spent years perfecting.
---
Owner: Harvard Business School Publishing
Favorite Post: Yes, Short-Termism Really is a Problem
What it's all about: While HBR isn't technically a blog, it is a website publishing expert posts that anyone in business should read. This non-blog ended up on our best human resources blogs list because it epitomizes intelligent online discussions about business, including HR topics like generational issues and leadership development.
---
Owner: Clear Review Blog
Favorite Post: Performance Management Trends of 2019
What it's all about: The Clear Review blog is headed up by a team of human resources experts who value simplicity above all else. Dedicated to straightforward, jargon-free content, CEO and Founder of Clear Review, Stuart Hearn, publishes regular posts on anything relating to performance management — including how to engage employees, how to avoid burnout and the importance of great employee-employer relationships. They also publish a yearly post detailing the emerging performance management trends for the upcoming year.
---
Primary Writer: Culture Amp's team of writers, People Scientists and other industry experts.
Favorite Post: 60 effective performance review phrases
What it's all about: It's a great time to be in Human Resources. As more HR leaders get a seat at the table and People and Culture become the catalyst to business success, everyone wins. The Culture Amp blog brings clarity to what it means to be a successful HR and People leader today with forward-focused content on employee engagement, performance, diversity and inclusion, wellbeing, and more.
About SnackNation
This post was written Ashley Bell
SnackNation is a healthy office snack delivery service that makes healthy snacking fun, life more productive, and workplaces awesome. We provide a monthly, curated selection of healthy snacks from the hottest, most innovative natural food brands in the industry, giving our members a hassle-free experience and delivering joy to their offices.
Find and Hire the Best Tech Talent for Your Company with Techmeetups – A Global Tech Community existing 9 years, with 22 interconnected communities, 75 organized job fairs, 1100+ hiring companies and 65,000+ startups, students and graduates, professionals, coders, salespeople, financiers, marketers & developers across the world.
Join our events and communities in London, Berlin, Amsterdam, Barcelona, Paris, Lisbon, Stockholm, Madrid, Copenhagen, Hamburg, Munich, Dublin, Bern, Zurich, Stuttgart, Frankfurt.
Events https://techmeetups.com/events  
Technology Job Board http://www.techstartupjobs.com