You might think you've read tens of such articles before, but trust us – this one is worth your time. If you're preparing for one of the job fairs and want to leave an outstanding resume as an employer's stand, make sure you hit the bottom of this post. These 5 resume tips can really up to your chances of getting employed!
Crop it all out
Remember, when you prepare your resume, make it for one job only. Don't send out ten identical templates. List all the information you think is important for your future employer and then… start cropping it.
And yes, by that we do mean removing that precious content. You don't want long sentences, irrelevant achievements, jobs you had in high school (unless they're somehow valuable for the position you're applying now). Keep it short and full of information. The result you're striving for is a resume from which nothing else can be removed. Go for the essentials.
Use juicy data
You definitely don't want your resume to look like ten others. But that's something you already know, right? So how do you make it stand out?
By making it like a sponge soaked with all the useful information.
Data is what people love. Whenever we read articles, we love numbers and facts. Employers are not different! Nobody cares about some generic information. It's that measurable data that drives companies forward, after all.
Whenever you add a position to your resume, think if you can add some sweet number or a fact to it. List your most valuable projects, show off much you lifted website conversion, how did you affect company's ROI, how many days have you spent on an abroad exchange and how many people were in the team you managed. This gives a really vivid picture of who you are.
Speak the benefits
If you happen to wander into a sales or marketing departments, people who work there will swear for the language of benefits. If they want to launch a good, converting website, it will tell the customers what's their benefit of buying a product or service.
Now, re-read the lead to this article. Do you see what we did there? Yes, we told why you should stay with us – to up your hiring chances.
The employers need a similar incentive.
Imagine your resume to be like a landing page that's supposed to keep the customer engaged in your product – you. Don't just list your past responsibilities and experiences. Say how it affected the company. Say how it can help your future employer, what's in it for them. What's their benefit? How will you make their company a better, more successful place?
Remember: nobody sells products just by listing their functions.
Make it robot-friendly
Even though we send resumes left and right, not all of us are aware of one thing – they are first treated by machines! Yes, many companies use automated software for processing your application before an actual human being lays their eyes upon it.
How to avoid losing against a machine? By making your resume robot-friendly.
The most important thing to remember is keywords. This is one of the vital factors that this kind of software uses to sort the tens of application. As they break down the templates into simple text, they look for particular keywords and phrases. Make sure your resume has just the right keywords.
The second thing to remember – robots don't like it fancy. Limit your fonts to basic ones, don't overcomplicate the layout. Photos are not necessary either. True, your smiling picture on a resume is a nice addition showing what kind of a person applies for the job. But your looks won't affect your hiring chances (or at least they shouldn't, legally speaking). Meanwhile, stuffing your resume with graphical elements make the document harder to process by the software. Your application may even get thrown away as irrelevant because of the bot having a hard time converting it.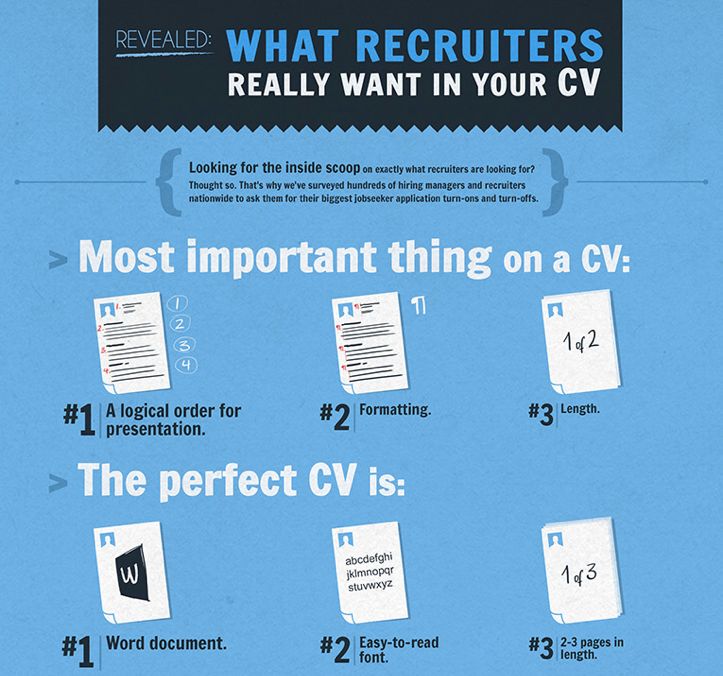 Deliver it personally
Around the web, there are several stories of applicants delivering their resumes disguised for a doughnut delivery man, or used as a chocolate wrap. You don't have to be that creative, but whenever you can – leave your resume personally.
It's then where you are getting one step ahead of the others and make your first personal impression. It's easier to remember a person who you spoke to, so make sure to use each chance you get to make human contact.
Here at TechMeetups we give you that chance often. Our events are that perfect moment when you can talk to an employer and deliver your resume with a smile, chat about the company and your mutual goals. Make the best of it – check out our event page and see when's the next one at your desired location!